Moving to NYC tips to be aware of, New York home move tips, Manhattan property relocation advice
Here are some tips you need to be aware of when moving to NYC
August 19, 2022
New York City is a popular tourist destination and also a popular destination for those looking to enhance their lives and begin the path to a successful career. There are a lot of things to take into consideration when making the move to New York City. It is an urban region, but there are plenty of green spaces to be discover. There are a variety of languages that can be spoken on the streets, which makes NYC one of the most well-known cities where individuals from all over the world relocate to. We will be discussing essential aspects involved in the move to NYC all by yourself.
Things to be aware of when moving to NYC
Relocating can be complicated and involves a variety of nuances. One should consider getting acquainted with the process to avoid unanticipated problems and stress. What do you need to consider prior to moving into your NYC home?
Choose the area you prefer: There are five major regions that are located in New York City which are also called boroughs: The Bronx, Manhattan, Brooklyn, Staten Island, and Queens. Some are extremely populated, meaning it will be a challenge to locate the best place to move to. Manhattan and Brooklyn are excellent options for those looking to move to a densely populated area. State Island and the Bronx are more private and allow you to be able to breathe.
Employ a professional moving company: For a process that involves various aspects to consider, moving by yourself is an extremely difficult task to complete. It takes a lot of knowledge and good organizing abilities. That is why it is highly recommended to employ an experienced moving company who can provide all necessary services for relocation and satisfy the needs of a client.
Receive a free quote: A reputable moving company should provide every client with the option to have their NYC move estimated. It is possible to do this through the company's official website and using their online calculator or by calling one of their staff directly.
Pack everything: You can clear out your home in advance however the job of professional movers is to make a list of the things to be packed and then pack them by using a vast selection of materials and other supplies. Professionals employ cushioning to safeguard any breakable object. Then, the packed items are loaded onto the vehicle of the appropriate size according to the number of items to be taken for the upcoming transit.
Professional Zeromax movers NYC usually come up with a detailed moving plan that involves crucial relocation aspects which must tally with the demands of the customer.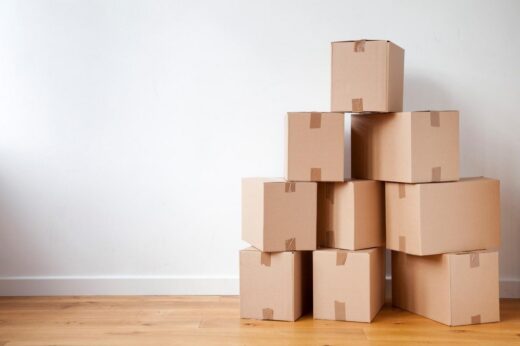 Why should you consider moving to New York City?
Why do people move to NYC? It offers a wealth of opportunities for people from Asia and Europe. The city is regarded as the epicenter of business, and rightly so. You can discover a variety of financial jobs as well as other positions for there are thousands of businesses, corporations, and independently-run small businesses. The major industries are media, as well as the entertainment sector. An active lifestyle may lead people to consider moving to New York City in order to pursue their personal goals as well as to pursue job opportunities. No matter the reason, moving to NYC is a complex process that we will discuss.
What is the moving process from New York?
In addition to hiring a professional and experienced moving facility to assist you, one can consider performing these tasks:
Decluttering: Why would you want to move items that you no longer need to your new place? Decluttering personal space means getting rid of the items you no longer need. It is also a great way to cut down the number of things you own and allow for more valuable and bulkier objects.
Get your furniture dismantled: When moving, certain items need to be disassembled in order to be taken from the house and loaded into the van. Professional movers usually take apart large furniture pieces and attach cargo straps to secure them inside the van. To safeguard furniture from damage and scratches, one of the best methods when relocating to New York City is to make sure that you have plenty of cushioning.
Your essentials should be packed in your bag: You can do this when you determine what things are important to you during your move. It is recommended that these items be packed separately, whereas other items that you have from your previous home are packed and secured by experienced NYC moving companies.
You could also think about renting additional storage space to store the items to be moved later. It should be a safe and secure space that is provided by a reputable moving facility of your choice.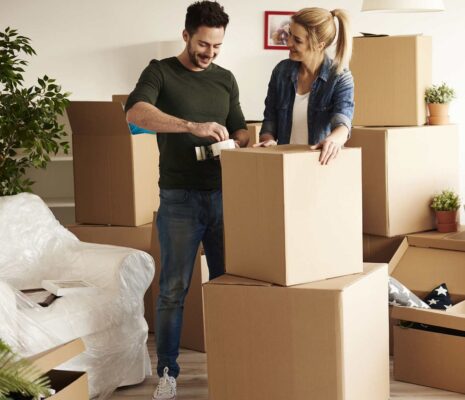 Moving services we offer customers who are moving to NYC
We're here to provide our customers with a wide array of important moving services. There are mandatory relocation services that make up the basis of every New York City move, with additional services that meet the requirements of each customer. We've been in this business for many years and can fulfill the requirements of our clients by providing these services:
You can obtain a no-cost estimate by going to our website and using our online estimator.
We make use of a range of packing materials, tools, and cushioning to pack customers' goods.
We also offer a safe and secure storage solution for valuable items that are scheduled to be moved later.
Our company also provides vehicles of various dimensions, based on the number of items expected to be transported to your new home or apartment located in New York.
Our experienced moving experts provide every customer with an informative guide for moving to NYC and fully managing the relocation process.
Comments on this Moving to NYC tips to be aware of article are welcome.
Moving Posts
Moving Articles
Tips That You May Follow When Paying Your Moving Company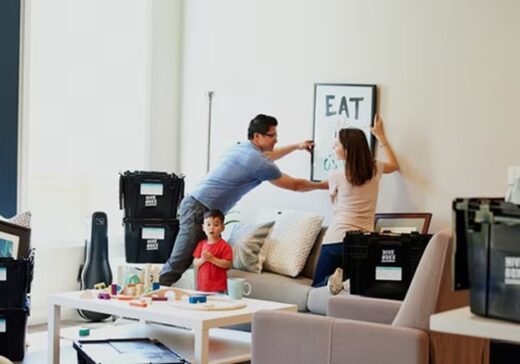 Take what property when moving to a new place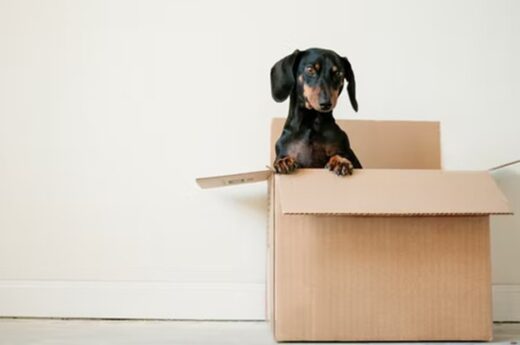 Building Articles
Residential Architecture
Comments / photos for the Moving to NYC tips to be aware of page welcome