5 tactics to sell real estate property in buyer's market guide, Housing investment advice, New building design
5 Effective Tactics To Sell Your Real Estate Property In The Buyer's Market
29 Mar 2022
There was a time when the prospect of selling your house was minimal. If you wanted to do so, you had to call a real estate agent and ask them to assist you.
Introduction – 5 tactics to sell real estate property
Well, yes, it's, indeed, a decent option, as you don't have to do anything by yourself. Just give your partner all the work to do and chill out somewhere.
However!
When you opt for a real estate agent, you'll have to pay them a hefty amount of money too. It, in turn, might affect your financial planning to some extent.
So, what's the solution?
Well, going for a solo effort, of course! If you don't have any idea on how to sell your house tactically, make sure to refer to this article. Hopefully, it will help you out in your endeavor.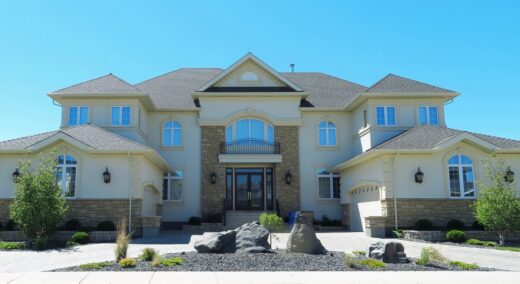 How To Sell Your Real Estate Property?
As promised, in this section, we'll talk about how to sell your property without going through any hardships at all. In any case, if you want to get more information regarding the same, make sure to view the Teifke Real Estate website as well.
Tactic – 1: Focus On Competitive Pricing
Your purpose in selling a house should be all about getting the most out of your investment.
However, to fulfill your purpose, if you end up pricing your house too high, it probably will not get sold at all. Also, if you don't have to put down your price, it may take you years to get rid of the property in the end.
How are you going to solve this problem, then?
Well, you will have to do some research in this regard. To begin with, you will have to check how others are pricing their houses in the same region.
Then, you will have to see the verdict of the kind of building you have. For instance, if you have a two-story building, you cannot compare its price with a one-story model.
Just make sure to lower your price from the average, and you'll be safe!
Tactic – 2: Make Your House A Little More Appealing
Yes, yes, we know – it's an old trick in the book, right? Well, what can we say? It works big time if we are being completely honest about it.
Making your house is like grooming yourself up for a modeling show. The better you look, the higher your chances will be to win the competition.
So, where do you start from?
Well, when it comes to selling a house, your potential buyer will see the exterior of the house first. If you want to boost your home's curb appeal, you will need to –
Plant flowers in the garden.
Paint the doors at the front.
Clean the windows correctly.
Fix the mailboxes and light fixtures.
Manicure the trees, lawn, and shrubs.
Tactic – 3: Make Some Quick Repairs
If you have already put your house for sale, you probably will not have enough time to make a significant renovation. Hence, in that case, we will ask you to make some regular repairs to keep your house in a presentable state. Here's how you can do so.
Remove stains from the carpet.
Fix loose tiles in your house.
Paint the interiors a little.
Tighten the handles and doorknobs.
Take care of the leaky faucets.
Depending on how much you want to sell it for, you have to update fixtures, install new hardware, and purchase appliances too.
Tactic – 4: Offer A Deal
Aside from making your house look a little more attractive, you can also try sweetening the pot a little by offering a deal. For example, you can tell them that you'll pay all of the closing costs after they have bought your house.
In all honesty, buyers are always looking for a deal, especially in a down market. Thus, we will ask you to do your best to provide them with one.
Tactic – 5: Declutter Your House
If your house seems to be too cramped, you can also try decluttering the house a little. Here's how you can work upon it.
Keep the litter boxes away from the eyes of your potential buyers.
Take away broken glasses and other wastes from the house.
Deep clean the carpets and floors.
Wash your sofa, etc.
FAQs – Frequently Asked Questions
In this section, we will answer the possible questions that may come to your mind regarding the titular topic. Let's get started, then.
1.     How Do You Attract Home Buyers?
If you want to attract a buyer for your home, you will have to offer it at competitive pricing. Besides, making your house a little "easy to show" would work out perfectly as well. You may also make a limited-time offer, just like we said in the article.
2.     How Do I Get My Real Estate Listing To Stand Out?
Making your house stand out amongst your potential rivals can be a little tricky. However, you can still try something like improving the exterior or painting the interior to make it look more attractive. You may also consider home staging to be a part of your venture.
3.     How Do I Advertise My Property?
Advertising your property on a real estate-based platform should be the first step in your journey. We've recently heard at at a London property networking event that prop-tech is drastically changing how buyers and sellers do business. You still, of course, have to write the description correctly, set up the pricing, and click some amazing photos of your property, but what's happening behind the scenes has taken a big step forward.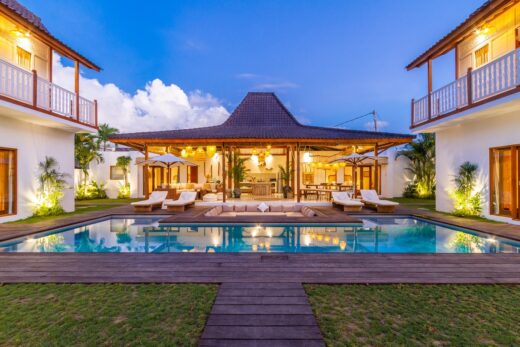 5 tactics to sell real estate property in buyer's market – The Bottom Line
As mentioned before, selling a real estate property in this current market can be problematic for everyone. Hence, we will ask you to do your best when it comes to pricing and setting up your house elaborately.
You can also take upon some landscape gardening tips to improve the natural beauty of your house even more. We're pretty sure that it will all work out for you in the end!
Comments on this guide to 5 tactics to sell real estate property in buyer's market article are welcome.
Property
Real Estate Posts
How To Become A Real Estate Agent In 2022
Millennials are changing the real estate market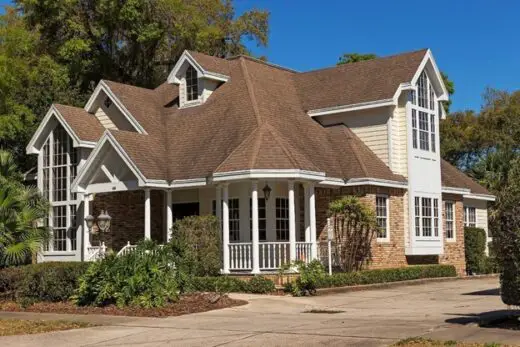 image Credit: Pixabay via Pexels
UK homeowners unhappy with their homes
Building
Contemporary Architecture Articles
>Marks & Spencer Oxford Street Store Demolition


photo : Christmas lights, Marks & Spencer, Oxford Street W1 by Robin Sones, CC BY-SA 2.0 https://creativecommons.org/licenses/by-sa/2.0, via Wikimedia Commons
Marks & Spencer Oxford Street Department Store
Comments / photos for the 5 Effective Tactics To Sell Your Real Estate Property In The Buyer's Market advice page welcome.