Six Winter Trips for Romantics guide, Holiday fun travel tips, Online travelling advice, Vacation partners dating
Six Winter Trips for Romantics
9 Sep 2021
The winter months are coming, and that means it is cuffing season, the time of year when people get together so they can get through the cold months with someone at their side. After the holidays are wrapped up, you and your partner will want to get away from your families for a little while. Luckily, we have come up with six romantic winter trips you can take with your partner if you're trying to take your relationship to the next level!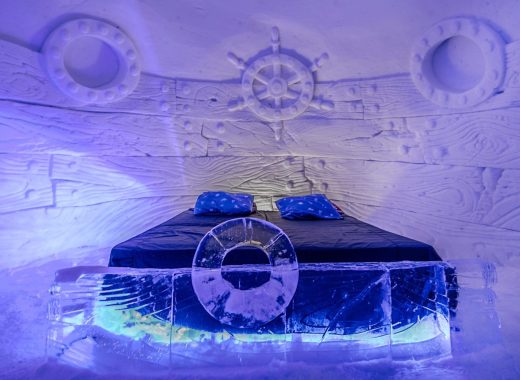 Six Winter Trips for Romantics Guide
Warm each other up in an ice hotel in Kirkenes
Finding a partner for cuffing season willing to take a trip with you to far-flung areas of the world isn't always easy. The easiest way to get a match with someone who wants this sort of relationship is by using an online dating service that has the kind of person you wish to be with.
If you want someone who is adventurous and ready to spend the night in an ice hotel, then you can find a partner on Tenderbang which is a dating website for daring people who are ready for any kind of adventure.
This service has people looking for the adventure of a lifetime, even if that means a passionate trip to Kirkenes, where you can spend the night in an ice hotel that is reminiscent of an igloo!
Starry skies over Trysil
Another amazing winter trip you can take would put you in Trysil, Norway. You're going to say, but there are very few people and lodgings in this area, and you're exactly right. That's the whole point! If you desire, you can go and camp out in Trysil to get incredible views of the night sky that are hard to get anywhere else.
Many astronomers flock to this area to see the open sky above, and that can make for a memorable night if you want to see the Northern Lights and take pictures. The area is also great for people who like to go skiing in the winter as well!
Svalbard – for the adventurous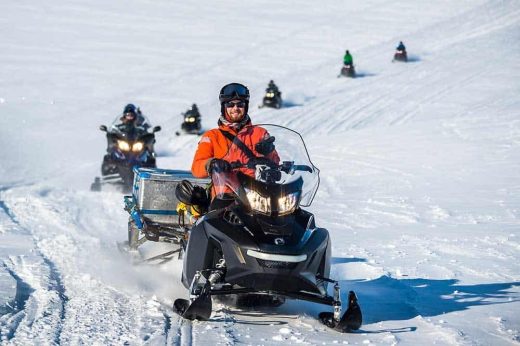 People who are very adventurous and trust their partner might enjoy going to Svalbard. This is one of the most deserted places in the world. It's difficult to travel to since it is an island, and the far north location makes it a very dangerous place to be if you're unprepared in the winter. You will get to see polar bears (from afar, hopefully), watch incredible snowstorms form, and enjoy the journey to reach the civilizations on the island!
Skrova Island: just the two of you
Skrova Island is a place where you and your partner can find something unusual: complete solitude. That's right, you can go to this island, and you can be one of the few people around for many miles. It's best if you go as part of a tour group for safety purposes. Several camping and boating excursions exist on Skrova, but it can be a little unforgiving during the winter. You and your partner had better take some winter survival courses just in case you need them up in this great open area.
Falling in love in Lillesand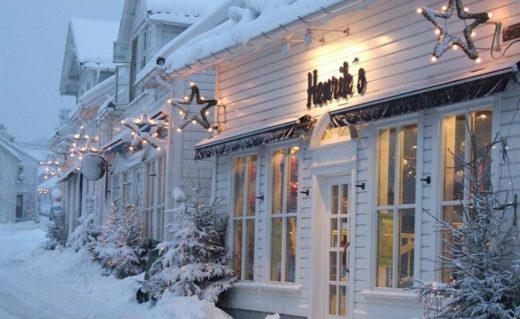 Those looking to embrace the full culture of Norway would do well in a place like Lillesand. This beautiful town is rich in terms of history, customs, and food. You can charter boats, go fishing, and find lodgings in this lovely town. While there are not too many people, this is still one of the biggest towns in this part of the country, and it's highly representative of the culture at large. Just don't expect people to warm up to you right away: the town can be somewhat cold to outsiders!
Kvitfjell – a trip to the fairy tale
People who would simply enjoy a chance to go away and spend time in a luxurious area of Norway are going to love Kvitfjell. This area is famous for its ski resort. You will find many great distractions and attractions related to skiing, lovely leftover Olympic history, and some great restaurants. Even if you don't ski, this area is so beautiful that you'll want to stay here enjoying delectable foods, hiking, and taking pictures in places so unique you'll be stunned by their splendor.
Traveling to Scandinavia in the winter might seem like a foolish thing to do, but it can be highly exciting and relaxing for people, too. You simply need to find the right match online, get to know each other a bit and plan a vacation. Whether you want to camp out under the stars in a highly remote place or go skiing while taking in lovely views, both you and your date can find reasons to come to this area in the winter and plan a new trip the following year.
Comments on this Six Winter Trips for Romantics article are welcome.
Building Articles
Architecture
Maestoso Hotel & Spa, Lipica, Slovenia
Design: Enota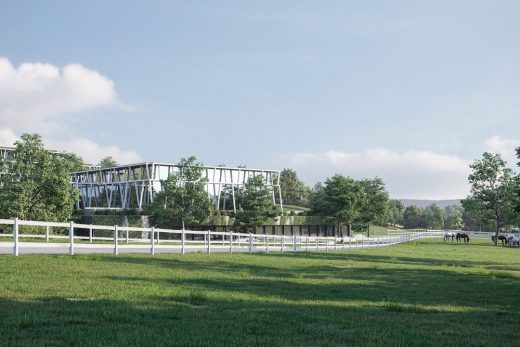 image : Collaborators Spacer
Maestoso Hotel & Spa in Lipica, Slovenia
Romantic Travel – Weekend Getaways
Romantic Weekend Getaway Travel
3 tips for a romantic weekend getaway
Popular Destinations for Romantic Travel
Comments / photos for the Six Winter Trips for Romantics page welcome