No parking signs: how to use them in New Jersey Guide, USA moving vehicles regulations advice
No Parking Signs: How to Use Them When Moving to New Jersey?
March 10, 2022
After much consideration, you have decided to relocate to New Jersey. You have done all the research, been to all the locations, and finally found the one. You are all set to depart; all you have to do now is gather your belongings and move.
It is essential to examine registration, licensing, and insurance before deciding on a new location. New Jersey is a very tiny state, and have various regulations in place for moving vehicles. You cannot just park your vehicles anywhere. However, it is possible to register and put up temporary no parking signs to park your moving trucks without any issues.
Let us know what temporary no parking is, along with other moving factors like what to do before and after moving to New Jersey.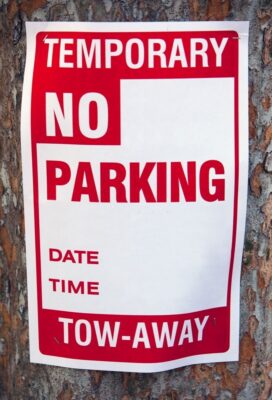 No Parking Signs in New Jersey Guide
Temporary No Parking Signs (TNP)
Temporary No Parking Signs (TNP) are used for commercial trucks that are being moved, undergoing construction, attending special events, or making significant deliveries. Residents and companies can buy TNP signs to reserve particular on-street parking spaces in four-hour, eight-hour, twelve-hour, or twenty-four-hour intervals.
Purpose of Temporary No Parking Signs?
Moving in and out of the state of New Jersey, clearing roadways for construction, emergencies, or community events, enabling high-volume loading for special events, staging home improvement contractors, and more, all need to use temporary no parking (TNP) signage.
The parking permits for moving trucks in New Jersey vary based on where you are going to or from. To reserve on-street space for commercial vehicles such as moving trucks, certain cities in New Jersey require you to acquire a temporary no parking sign (TNP). You should follow a temporary moving truck parking guideline in New Jersey to gain a better understanding of this.
A temporary no parking sign is necessary for public safety and municipal regulations in heavily populated regions that allow on-street parking. New Jersey is one of several states that allow on-street parking. It has programs for temporary or emergency parking signs.
Policies
Phase-I of the TNP sign policy revisions includes the following:
TNP signage may need to be ordered and placed in advance. TNP signs for any purpose (like moving or relocating) other than construction, official City business, public safety, or emergencies must be obtained in person at least eight days in advance. A minimum of ten days is necessary to get them online, as they will post them at least seven days before the TNP signs take effect.
Updated Fees
As of July 22, 2019, the following new costs are applied to each TNP sign:
$15 for 4 hours
$25 for 8 hours
$40 for 12 hours
$60 for 24 hours
Penalties
Customers who buy TNP signs will also be liable for removing them when the time expires. If TNP signs are left longer than two hours after expiration, the purchaser will be charged a $45 fee per TNP sign.
Residential contractors will be restricted to two TNP signs per place, per day. Customers buying TNP signage for dumpsters are limited to three per day per dumpster site.
Posting Own 'No Parking' Sign
Placement of personal No Parking signs, such as those at the curbside of a home, is subject to municipal regulations, which might vary significantly between states. They can differ in each state, or even from one city to another. For example, temporary no parking regulations and fees are different between New Jersey and Philadelphia.
It is the most frequently accepted law that these indicators cannot be erected on private property along the road, and can be removed at the discretion of the highway authority, or any local police agency.
In some instances, placards can be placed on private property as long as they are no closer than 10 feet from a neighboring zone and have a total surface area of no more than 5 feet by 10 feet. Other exceptions may apply, such as in the case of For Sale or For Rent signs displayed on the property.
They can also be used for non-commercial causes such as at school events, parties, yard auctions, and political campaigns. As a general rule, however, the indicators must follow the standards of the local municipalities.
Now that we know about TNP, let us discuss the factors you should know before and after moving to New Jersey.
Is it a Good Idea to Get a Parking Permit Before You Move?
It is a well-known fact that finding a parking space in a city can be challenging. A temporary parking permit (with a temporary no parking sign) will allow you to park your moving truck on a specific street for a certain amount of time. And with the help of a temporary no parking sign (TNP), nobody else can park on your designated spot. Therefore, getting a parking permit in advance of your move is crucial for some cities in New Jersey. Otherwise, you will have to pay a huge fine.
But if you use a moving company, they can take care of this for you and bill you for it afterward. However, sometimes moving companies are not authorized for temporary parking permits. In that case, you have to apply for it.
A vehicle entering or exiting a facility will need a parking place, which a moving truck permit will provide. If you get permission, you may park temporarily on the road. Then, the city notices that the truck, trailer, or container is legal to be parked on the streets.
The permit serves as a temporary "No Parking" notice in places like New Jersey. If you live on a street with a few parking spots, this will be very helpful. This is perfect for booking the parking space that is most convenient to your home.
What Other Things Should You Consider Before and After Moving to New Jersey
No matter where you live in New Jersey, you are within a relatively short drive to a major metropolis like Philadelphia or New York City. This is beneficial for several reasons, but sports are most popular among New Jerseyans.
Consideration Before Moving
Here are a few things to do before you move to New Jersey.
Look for Reliable Mover
You will either need to hire a trustworthy moving company or do it yourself to relocate to New Jersey. Good ratings, a well-designed website, and a long service history are all indicators of a reputable moving company.
Sell or Donate Unnecessary Items
A fresh start is provided by relocating to a new location. Donating or selling items you no longer use can make your relocation to New Jersey a lot simpler. You may want to bring a lot of winter gear with you if you plan on visiting New Jersey. There are many ways to get rid of unwanted home goods and personal assets, including selling or donating them.
Forward your Mail
When relocating to New Jersey permanently, you may wish to sign up for USPS's mail forwarding service if you get a lot of mail (excluding parcels). You may have your letter forwarded to the correct recipient for a limited time. However, the charge is a little over a dollar for six months of ordinary mail forwarding. To prolong the service, you will have to pay around $20 for six months of additional fees. To begin the process of mail forwarding, you may either sign up on the USPS website or directly at the Post Office in your area.
Consideration After Moving
Here are a few things to do after you move to New Jersey.
Changing Address
New Jersey's Department of Motor Vehicles (DMV) and other state agencies will also need to be informed of your new address. Register to vote online, via mail, or in-person in New Jersey to exercise your right to vote. You must submit a completed Voter Registration Application to your local election officials to register by mail.
You may also register to vote when you go to the NJ MVC (New Jersey Motor Vehicle Commission) office to get your driver's license. You must fill out the 'Vote-By-Mail Ballot Application.' You should also notify your employment, bank, doctor, and insurance company, as well as other service providers, that you are moving.
Updating The Driver's License
Within 60 days after relocating to New Jersey, you must transfer your out-of-state driver's license to the state. You will need to show up in person at your local NJ MVC office with the necessary paperwork to transfer your out-of-state driver's license. You will also need to surrender your out-of-state license.
Vehicle Registration
For those who just relocated to New Jersey, the Motor Vehicle Commission (MVC) requires that you register your out-of-state vehicle within 60 days. Otherwise, you might face fines and other costs. You must go to your local NJ MVC office and pay the necessary fees and relevant documentation to get your vehicle registered in New Jersey. You will need to provide evidence of insurance and additional paperwork. It is not possible to register a car online or by mail. Liability insurance is required before you can register.
Getting Health Insurance
Having health insurance is a great way to feel secure for your health. In the event of a medical emergency, you do not have to worry about paying a large sum of money. The state of New Jersey provides a website to assist you in pursuing health insurance coverage. Just choose New Jersey as the state and start the registration process.
Getting Home Insurance
It is essential to protect your home from winter and thunderstorms to fire and hurricanes in New Jersey for that home insurance is required. It is a kind of financial protection that will cover your expenses if a natural disaster damages your home. Residents in New Jersey are at risk of severe tropical storms, hurricanes, floods, wildfires, extreme heat, drought, and many other natural disasters. Therefore, getting home insurance is a must.
New Jersey No Parking Signs Conclusion
Moving can be a stressful and exhausting process. Just think of the difficulties you will face if your moving truck cannot find a place to park when the big day arrives!
Moving trucks in New Jersey must have parking permits or signs. However, local governments may not provide a firm with a permit directly in some instances. As a result, the resident is responsible for applying. You will have a better understanding of the procedure after reading the information provided. Good Luck with your move!
Comments on this guide to No parking signs: how to use them in New Jersey? article are welcome.
New Jersey Architectural Designs
New Jersey Architecture Designs – architectural selection below:
Bayfront Redevelopment Open Space Master Plan, Jersey City
Design: SWA Group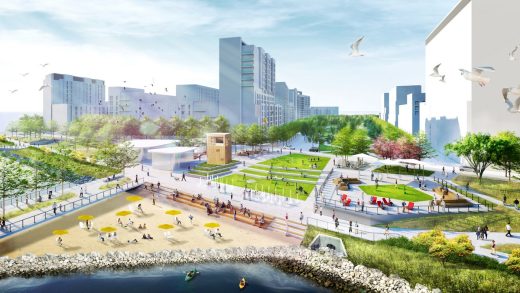 rendering courtesy SWA Group
Bayfront Redevelopment Area Open Space Master Plan in Jersey City
Kenneth K.T. Yen Humanities Building, Pennington
Design: Voith & Mactavish Architects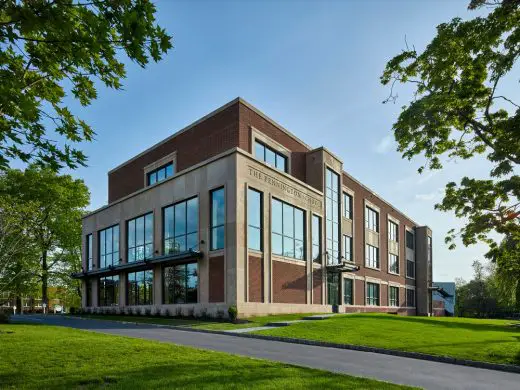 photo : Jeffrey Totaro
Kenneth K.T. Yen Humanities Building
Home Articles
Residential Architecture
Parking Designs
Parking
Prevent parking management problems in event planning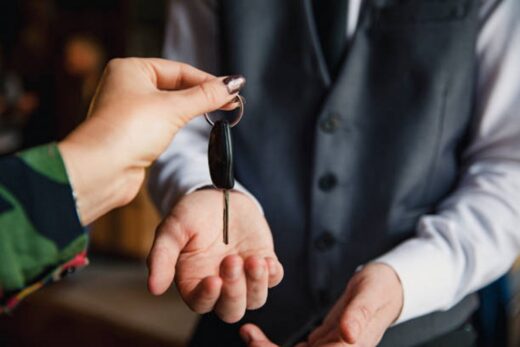 How to improve parking security
Innovative parking facility ideas for modern cities
Comments / photos for the No parking signs: how to use them in New Jersey? page welcome