How to improve parking security Advice, Car park safety tips, Safe vehicle space guide
How to improve parking security guide
9 Nov 2020
Parking lots are known to be popular hangouts for thieves, leading many companies, construction sites, and event organizers to increase security. Parking lot security is crucial to keeping customers safe and preventing their cars from being wrecked. To improve safety in your parking lot, use the following tips and tricks.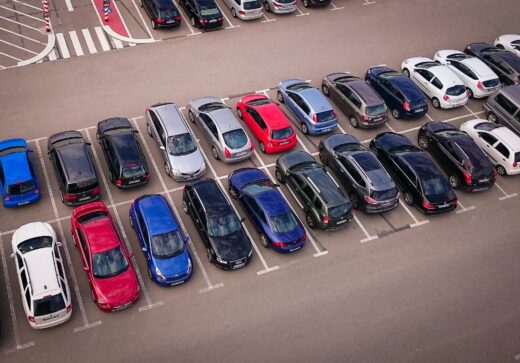 How to improve parking security advice
Use professional security

It doesn't matter if you are organizing an event that will take time to complete. Using professional guards ensures that you have someone watching over you. Guards have been known to patrol the area from time to time, just to make sure everything is going smoothly.

Additionally, you can hire an armed security guard, trained in the use of firearms, to investigate and detect criminals who may be trying to rob your event or facility. And don't forget car park ticket machines! They really work.

Increase signage

This method is more appropriate if you need to hold the parking lot for a while. In the case of universities, high schools, etc., this is one of the most effective methods to use. Post a sign in a "dangerous" corner, detailing a step-by-step guide (preferably in pictures) on how to deal with a security breach. People notice it, and the more they see, the more they need to do is etched into the brain.

In addition, the signage is a clear signal to the thief that you have instructed the people using your lot on the steps to take. This can only scare them. This method can be used in combination with other security measures, such as a person responsible for parking security.

Install security phones every few meters

Security phones that ring directly at the construction site security office are a great way to prevent theft. First, looking at phones is a sign that someone is likely to report the incident even before leaving the premises.

Second, show your customers that you have taken sufficient steps to facilitate communication in an emergency. Make sure your guard is on duty and near the help desk at all times. This gives staff and clients peace of mind, knowing that there is always someone ready to respond to their requests for help. An emergency call means a lot, especially when answered within the first two rings.

Train your employees

This should definitely be taken into account, especially if you are operating in a high risk area. If you believe that your construction site is located in a place that you are unsure of, ask for employee training.

The training will prepare them to deal with anything and anyone who might face them. Plus, it will give them the confidence to work without fear of what might happen if someone tries to steal them. Being prepared is crucial, and a trained team will provide the necessary additional security on your website. In addition to the armed security guards on site, he has a dozen eyes that watch over his facilities and work with the guard to keep things safe.
Invest in landscaping

A thick bush around the site is likely to encourage thieves to rob you. They will have a place to hide the tools and return to collect them later, or a place to sit and watch for an opportunity to escape. Investing in landscaping and ensuring there are no thick shrubs or hidden spots around your facility is one step in keeping it safe. It's best to keep landscaping around parking minimal to reduce shrubs and shadows they create, which is convenient for hiding.

Parking security is vital to business. It can be the difference between high staff turnover and the retention of valuable staff in your company. As a business owner, you need to take the necessary steps to keep your parking space as safe as possible.
Comments on this guide to How to improve parking security advice article are welcome.
Buildings
Building Designs – architectural selection below: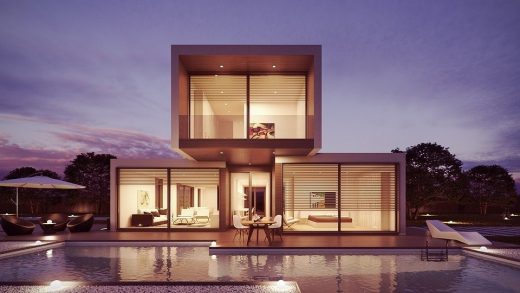 image courtesy of article provider
Comments / photos for the How to improve parking security advice page welcome