Innovative Parking Facilities, Modern Cities Technology, Building Construction
Innovative Parking Facility Ideas for New Cities
City Technology Article
17 Feb 2019
Innovative Parking Facilities for Modern Cities
New innovations are always emerging and changing the way that you conduct your life. Technology has made it easier to shop, pay bills and even catch a ride. This can be seen in the transportation space with the introduction of driverless cars. You can sit back, relax and let your automobile handle the road.
However, there's one facet in the transportation industry that still needs help. How many times have you been driving around the city looking for an available space to park? If you're like most individuals who drive in big cities, you know that the answer to that question is "multiple times." Technology has been slow to innovate and create solutions for this problem. However, the future's looking brighter.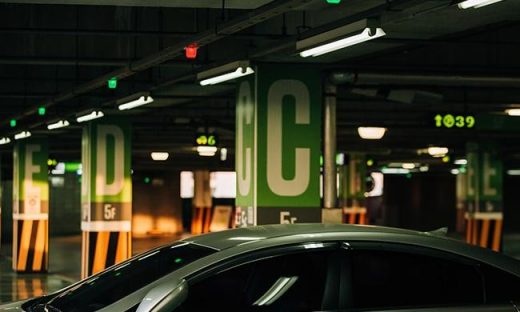 Smart Parking Innovations
Studies have been conducted in many different areas around the world that indicate a large number of hours are wasted by individuals each year who are just looking for a place to park. Fortunately, the technology that's associated with the Internet of Things (IoT) has the capability to change that. Smart cities like Jacksonville, Florida are already taking advantage of IoT technology. The city is using street sensors, which send real-time data to an app that lets drivers know where they can find available parking spaces on the street. This provides a way to save time and makes the process much more efficient.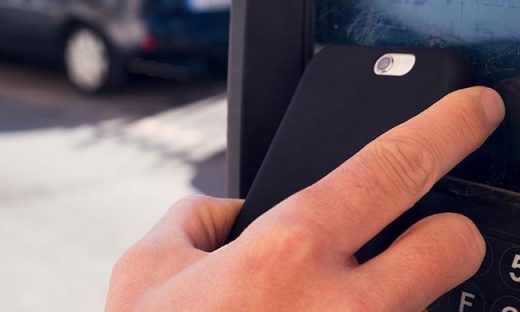 Contactless Payment Options
Another aspect of parking that's a time waster is having to roll down your window, push a button and grab a parking ticket. It's likely that this process will slowly disappear as one company has already introduced a solution. Mercedes-Benz owners have the ability to use a parking card in certain parking structures.
Instead of fumbling with a ticket, RFID technology identifies their card. When the driver leaves the structure, a notification is sent to their smartphone so that the driver can view their bill. This is likely to spread to other apps, which would give you the flexibility to pay with mobile wallets such as Android Pay or Apple Pay.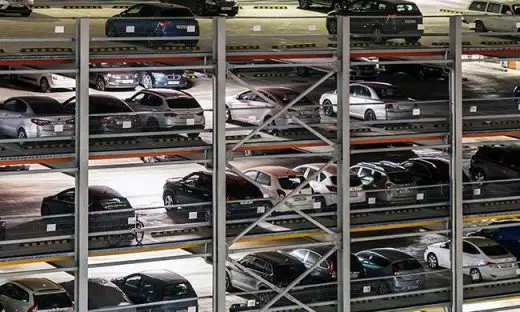 Multi-Level Car Parking
In most cities, real estate comes at a premium. When planning a parking garage, it's important to make sure that it's efficient. Future innovation is looking toward parking facilities that are fully automated. This means that you'll leave your car at the front entrance and technology will take control. Through a mechanism of automated lifts and even robot carriers, your automobile will be taken to its parking spot. When you need your car back, you'll wait for the system to fetch your car and bring it to you.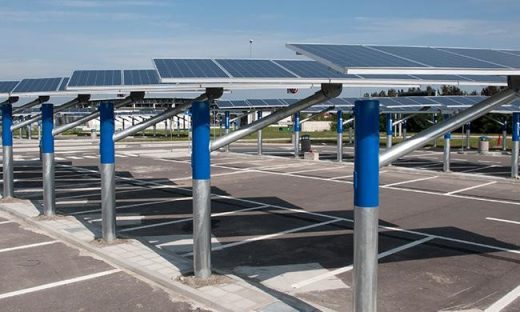 Green Parking
With the increased awareness of becoming environmentally friendly, some parking structures may shift towards being more green. Solar parking lots offer a way to save energy. This can help compensate the increase in operating expenses for parking areas that have also installed plug-in electric charging stations. If you own a hybrid or fully electric car, you may be able to take advantage of these type of lots if a city places any restrictions on vehicle type that I have.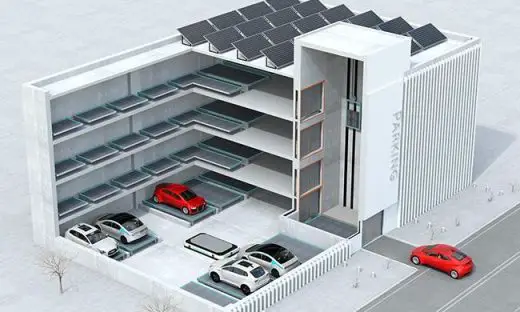 Planning For The Future
As autonomous vehicles and ridesharing become more popular, the need to park in some areas may be lessened. Developers will have to plan for this possibility by either converting existing parking facilities or by using a professional construction company to build new structures that can be utilized for both parking and business.
They may also need to totally repurpose an area if they think that more commercial buildings will be needed in the future. It will be advantageous for developers who decide to start planning for this early. If they have structures with flat floors, they'll have a much easier time retrofitting these structures than ones that have staggering or sloping floors.
As each year passes, these innovations will become more prevalent. Cities will realize that they have to stay up to date with technological changes. While it may take more time for fully automated parking garages to be completed, you should see a quicker adoption of contactless payment options, which will be much easier to use than trying to find enough loose change to pay a parking meter.
Building Articles
Comments / photos for the Innovative Parking Facility Ideas for Modern Cities page welcome
Website: Parking