NFT Collection by VerseProp and PLP Architecture guide, Metaverse property platform
NFT Collection by VerseProp and PLP Architecture News
12 July 2022
PLP Labs and VerseProp Launch
PLP Architecture and VerseProp join forces to launch NFT collection
• PLP Architecture's research group PLP Labs is working in collaboration with Metaverse property platform VerseProp to launch a range of 5000 NFTs, each with a valuable commercial utility.
• Through the project, the team is exploring the role of architects and designers on the blockchain and in the Metaverse, from the use of smart contracts through to virtual design services.
• PLP have designed a concept building that is used as the basis for the NFT collection, based on the research work of PLP Labs.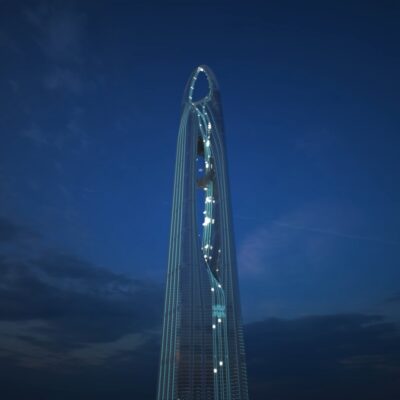 images : PLP Architecture
VerseProp and PLP Architecture Launch NFT Collection
PLP Labs, the research and innovation arm of PLP Architecture,
is working in collaboration with leading metaverse property
platform VerseProp to launch a range of 5000 NFTs (Non-
Fungible Tokens). The tokens will not only give buyers the
owning rights to a unique digital artwork but also access to
exclusive content embedded into the tokens, from webinar
tickets and physical artwork through to the chance to work with
PLP to design their own building in the Metaverse.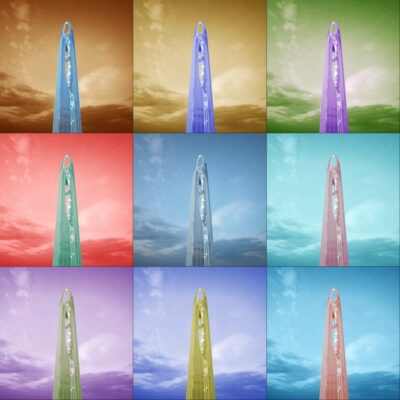 The collaboration aims to bridge the gap between those
interested in both digital and physical real-estate, with content
that is designed to appeal to both audiences and that is
accessible to all. Virtual guidance sessions will ensure that those
new to NFTs can still buy tokens and engage with content, without
the need to dive too deep into the blockchain.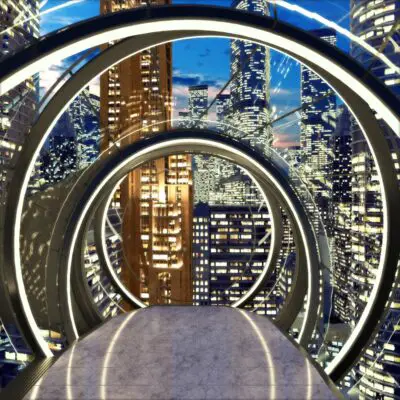 Through the collaboration, PLP Labs are exploring the role of
the architect in the metaverse. It raises key questions such as:
Can design services be tokenized or distributed through smart
contracts? To what extent is the Metaverse a space for real-world
designers? The Metaverse and digital real estate will play an
increasingly important role in our lives and PLP believes that it is
their responsibility to investigate where they can add value and
cross over the digital boundary.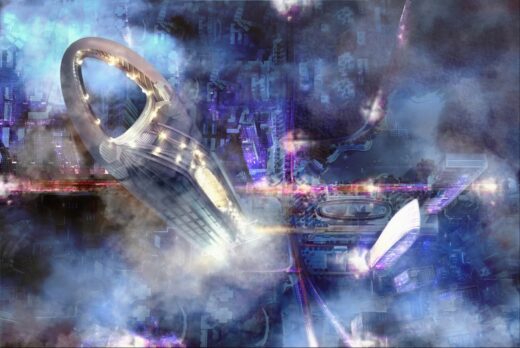 PLP has designed a concept building that has been used as
the basis for the digital collection. The technology opens new
opportunities for artists and designers to benefit from their digital
artwork. Now, individuals can own unique pieces and – through
sales and in-built royalty clauses in smart contracts – designers
can get paid for their work each time an NFT changes hands.
The project aims to launch the minting of the tokens later in the
summer, meaning that individual tokens will be on sale for the
first time and uploaded onto the blockchain.
For updates on how to engage with the project, follow
VerseProp and PLP Architecture on social media, including
Instagram, Twitter, LinkedIn and Discord – all links and handles
are below.
Background
Within each category of NFT, every token will be unique with a
range of different interchangeable variables
Each NFT will be animated, showing a dynamic range of
movement and colouring
All the NFTs are based on a PLP Labs designed concept, but
different categories express different elements of the project
PLP Labs is the research and innovation arm of PLP Architecture. Their
research is far-ranging, from design and technology to anthropology
and social sciences. They collaborate with leading experts from around
the world across a wide spectrum of disciplines. This multi-disciplinary
approach is fundamental to how they work. By bringing in more voices
and perspectives they can arrive at new and more successful solutions.
They are currently working on a wide range of projects. This includes
exploring how to measure and value health and wellbeing in offices
with wearable technologies, creating virtual places to share knowledge,
rethinking mobility systems in cities with AEV networks and exploring
the future of sustainable materials such as wood and mycelium.
PLP Architecture is a London-based studio of architects, designers
and researchers who value the transformative role of ideas and the
capacity for architecture to inspire. The practice has produced some
of the world's greenest, most intelligent and ground-breaking designs
through a profound commitment to social, economic and environmental
values.
Led by an experienced and dedicated group of partners who have
worked together for more than three decades, we draw from a rich
history and experience working together across a diverse portfolio
of more than 500 projects around the world. We value innovation and
creativity and strive to test conventional limits, producing intelligent,
ground-breaking and exciting designs. We work across typologies
and beyond the traditional boundaries of architecture, interiors and
master planning services, providing branding and positioning research,
engagement strategies, and graphic, interior, product and furniture
design.
VerseProp is a virtual real estate advisory platform founded in 2021
by Joel Coren, a former London and New York Executive at CBRE and
Savills PLC.
Having completed a capital raise earlier this year from a suite of
global investors, including leading names in the UK property industry,
the company is scheduled to launch its marketplace in Q4 2022.
VerseProp's proprietary platform utilises blockchain technology that
will allow its customers to buy, sell and rent virtual property across
major metaverses.
VerseProp is the first metaverse platform to focus on transforming
virtual real estate into a professional, institutional asset class. Its
founding partners, operational team and advisory board are all focused
on bridging the gap between the traditional real estate sector and
emerging Web 3.0 technology.
"The property industry has long been a laggard in its adoption of new
technologies, and our aim at VerseProp is to change that. We want to
ensure that professional and retail investors alike have the opportunity
to capitalise on an emerging asset class ripe with opportunity.
VerseProp is positioning itself as the go-to metaverse professional
services firm, and our first-of-its-kind collaboration with globally-
recognised studio PLP Architecture is a testament to the high calibre of
partners we are aligning ourselves with."
– Joel Coren, Founder & CEO.
Many lenders offer loans like PaydayPot, which are short-term loans intended to finance the construction or renovation of a home because the majority of people cannot afford to design and build their own homes or pay for significant modifications out of pocket.
www.plparchitecture.com
www.plplabs.com
Comments on this guide to NFT Collection by VerseProp and PLP Architecture article are welcome.
Building Design
Metaverse designs
Metaserai: pax.world trade and culture hubs
Property Articles
Shaping work environments for technology companies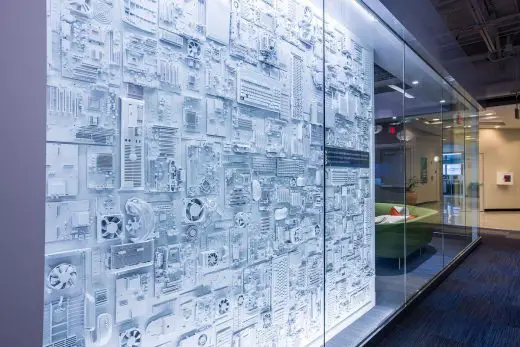 image courtesy of architects practice
Shaping work environments for technology companies
Shed Office workspace, London
Design: Platform 5 Architects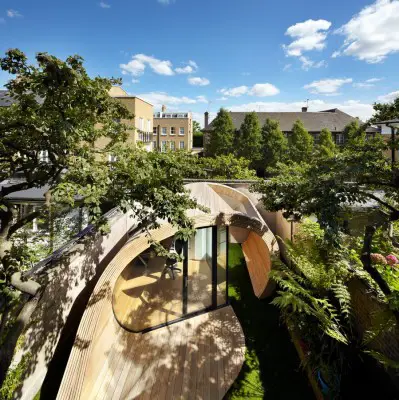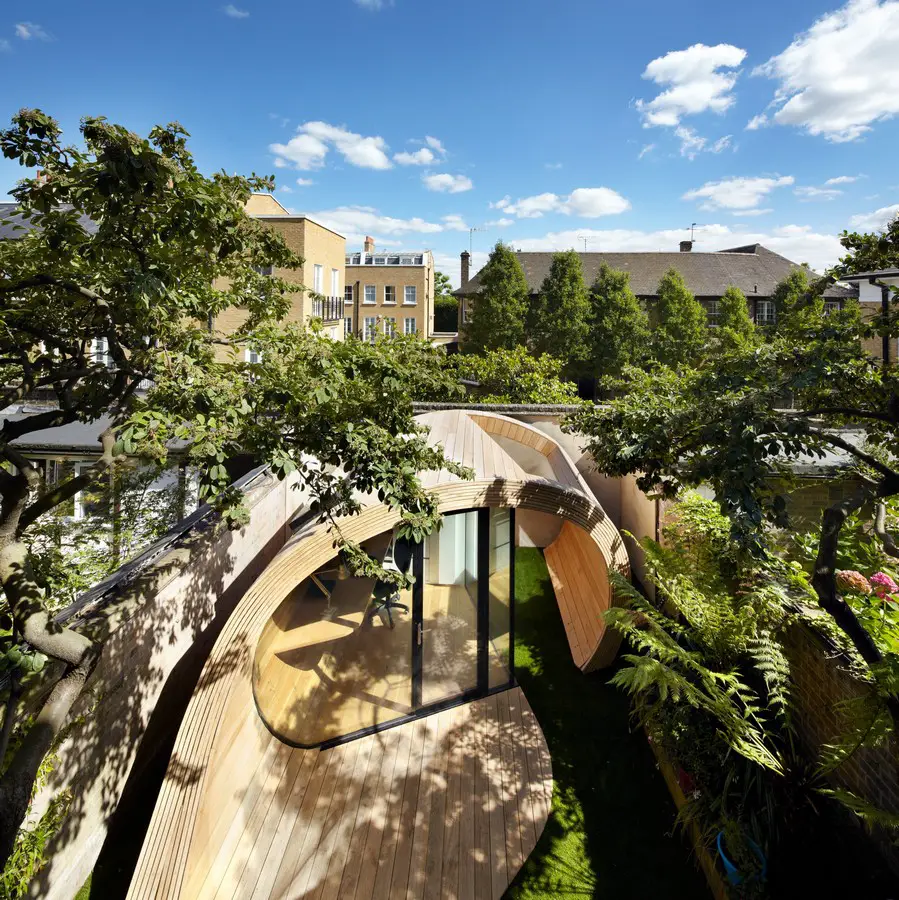 photo : Alan Williams Photography
Shoffice
Step House in North London
Architects: Bureau de Change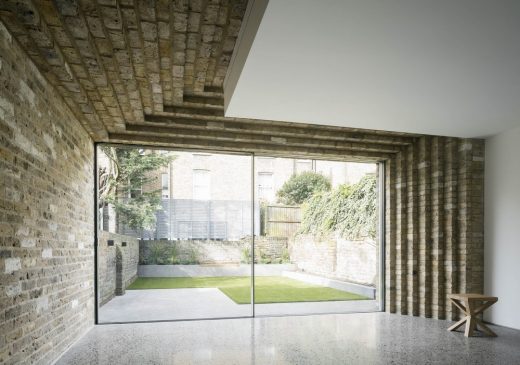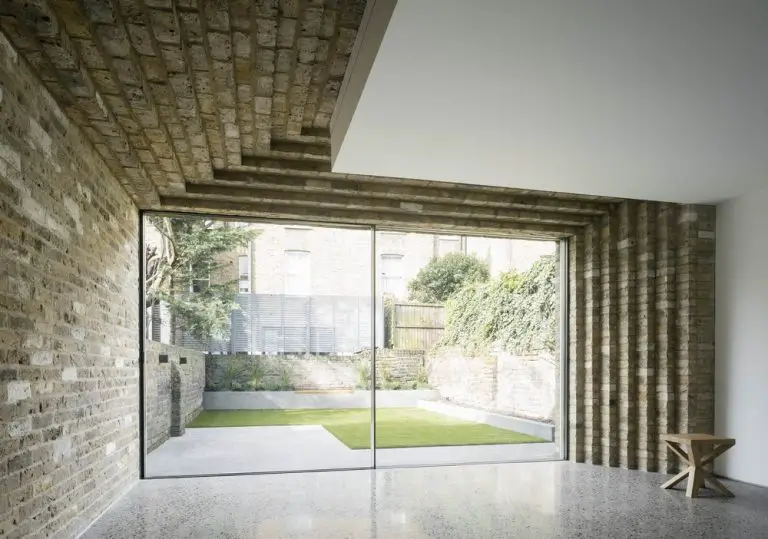 photo © Ben Blossom
North London Property Extension
Comments / photos for the NFT Collection by VerseProp and PLP Architecture page welcome