Protect Your Dream Basement From Leaking, Interior Basement Waterproofing, home tips, Home watertight advice
Protect Your Dream Basement From Leaking With Interior Basement Waterproofing
20 July 2022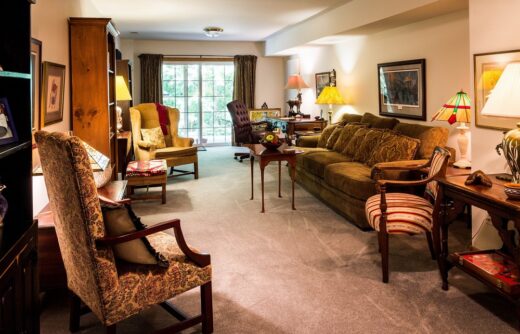 We know it is a task to find the perfect house! The house you've dreamt of your whole life!
But do you know what the more significant task is?
It is finding the house of your dreams in your dream location but with a waterproof basement.
Don't worry, Canadians. We got your back! Or your basements? We understand you won't reconstruct your perfect house to fix the leaking basement. Here, interior basement waterproofing is the answer to your problems.
What Is Interior Basement Waterproofing? How Is It Different From General Basement Waterproofing?
We all are well aware of the fact that the foundation of any building is the most crucial part of the whole building. And that foundation needs to be rock solid to sustain the entire frame. At Aquatech, interior basement waterproofing Toronto, we take care of your house and its foundation and have a complete guided solution to all your waterproofing problems.
But before getting to the guide, let's learn a bit.
There is water on the earth. It's a 'water table.' It's everywhere, but its depth varies geographically. In Canada, the water table is not very deep, making it difficult for people living out on the surface. This is why Canadians face basement leakage problems.
Understanding the Impact Of Hydrostatic Pressure On Basements
The water below your basements exerts an upward force on the floor of your basements and causes cracks or holes in them. Thus, a passage occurs for water to enter your basements and causes terrible odour, wall corrosion and mould formation. This force is called 'Hydrostatic pressure.'
During monsoons or the days of the higher water table, the problem worsens, and people report basement leakage problems. In such cases, we cannot keep up with an unprotected basement and indeed not the interior basement waterproofing costs. We need to fix leaking basement from the inside to ensure that no amount of water is seeping into and spoiling our precious stuff.
So, the process to fix leaking basement from the negative side of the building is interior basement waterproofing. While repairing it from outside as well as inside is general basement repair.
How To Go About Interior Basement Waterproofing?
This method is much easier and more economical than waterproofing since no external excavation is involved. Much less time would be taken to accomplish this task, and it is much easier to maintain than other methods. There are several interior basement waterproofing benefits, but we will get to it later!
This method is preferred since the collected water may exert hydrostatic force and induce mould formation and other undesired characteristics.
There Are Two Significant Ways Of Basement Leakage Repair Internally
Damp Proofing Walls
Various methods make your wall damp-proof and prevent any water from seeping through.
Waterproof Membranes For Walls
This is a durable and reliable solution. This kind of membrane works well with sump pumps and drainage systems to ensure that excess water is sucked away from your space.
Waterproof Wall Insulation
This insulation process allows the heat and warmth of the basement to stay where it is, keeping it warm, cozy, and protected from any moisture from outside.
Basement Drainage
This is a method that involves a well thought and well-planned drainage system.
French Drains
These interior french drains ensure that the water collected by the sump pump and any accumulated water inside the property is sucked out and transported to its rightful place away from your accommodation.
Modern Internal Drainage Solutions
These are cleaner, more practical and suit most foundation systems. This drainage system is connected with all the waterproof membranes for walls and eliminates the chances of any clogging.
These methods are super inexpensive and effective at reducing hydrostatic pressure. Furthermore, they fix leaking basement walls and keep your basement at its best.
Advantages of Basement Leakage Repair
Basement leakage repair has no limits to the number of advantages. If asked to enlist, there are a few interior basement waterproofing Toronto advantages you should not miss out on!
It makes the foundation of your house more rigid and secure.
You will have more space to create a gaming den or store stuff in your home.
The space will remain clean and damp-free. This will ensure that the basement is odour free and no walls are rotting inside.
It will increase the quality of your space which in turn will increase its market value.
All these interior basement waterproofing benefits are nothing before the satisfaction of knowing that your house is a safe, healthy and secure place for your kids.
Let's wrap up!
Don't wait up until your basement starts to reflect the warning signs. Just grab your phones and contact us! At Aquatech, interior basement waterproofing Toronto, we will take your concerns away and deliver you to the basement of your dreams without worrying about interior basement waterproofing costs. 
Comments on this guide to Protect your Dream Basement with Waterproofing article are welcome.
Basement waterproofing
Basement waterproofing Posts
Thinking of Hiring A Basement Waterproofing Contractor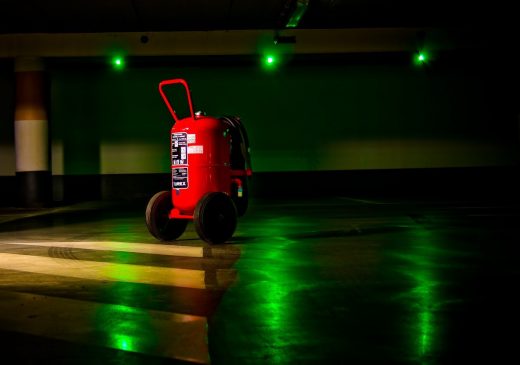 How to make your basement waterproof tips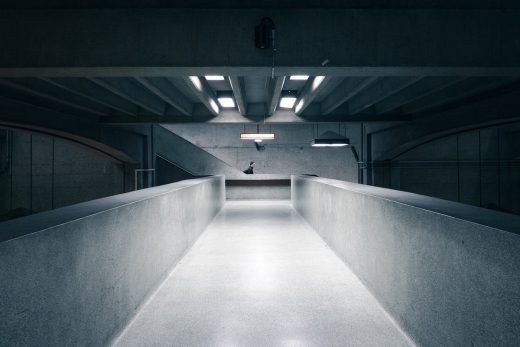 How to effectively install basement waterproofing
From damp to dapper: reclaiming the basement
Buildings
Building Articles
Comments / photos for the Protect your Dream Basement with Waterproofing page welcome