Metaserai pax.world trade and culture hubs, Silk Road virtual architecture, Metaverse property platform
Metaserai: pax.world trade and culture hubs News
17 + 16 December 2022
The Metaverse Using Social Architecture To Build A Virtual Society
pax.world unites world-leading architects Grimshaw, HWKN, Farshid Moussavi & WHY in the metaverse to create virtual culture & commerce hubs inspired by the ancient Silk Road.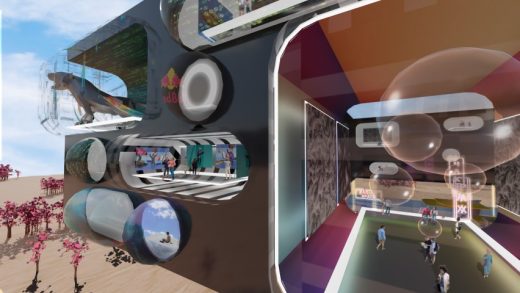 pax.world is an award-winning land-based metaverse for commerce, culture and community
Grimshaw, HWKN, Farshid Moussavi & WHY have each designed Metaserai: immense trade, event and culture hubs and pax.world's sociocultural building blocks
The concept was inspired by the caravanserai of the Silk Road
pax.world launches to the public in early 2023 having opened to landowners this month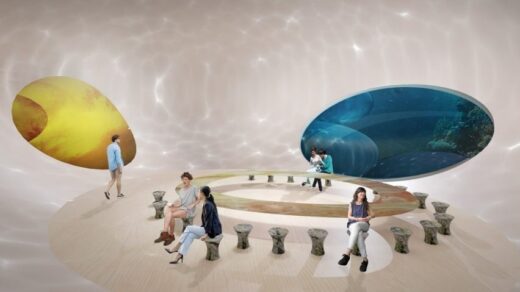 Metaserai: pax.world trade and culture hubs development
pax.world, the land-based metaverse launching in early 2023, has teamed up with four of the world's leading architectural firms to create 'Metaserai'; vast, fantastically designed trade and culture hubs envisioned as the building blocks of the world's first true virtual society.
Metaserai will be communal spaces used to host virtual cultural events such as concerts and theatre and digital art galleries, trade shows and markets, conferences and hackathons, educational events such as lectures and panels, and social events such as parties and festivals.
The architects who have each designed their own Metaserai are:
Farshid Moussavi Architecture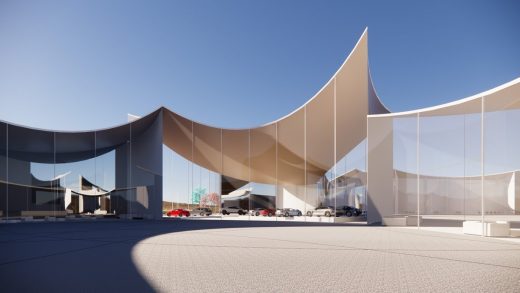 Metaserai follows many of the firm's explorations in design promoting social values in the built environment, such as inclusivity, multiplicity, and diversity. It is designed to be at once an enclosure and focal point for gathering, but without interiority.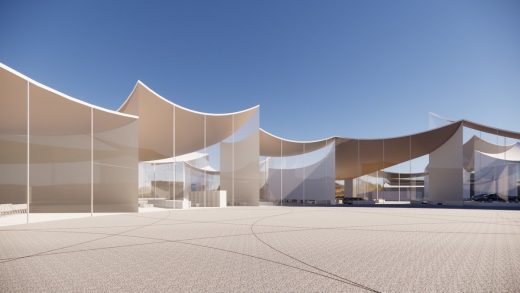 It is organized as a circular form, and its event spaces are arranged around three large circular courtyards with open views to the communal great halls. The event spaces connect directly with one another through the courtyards, obviating any internal circulation, and activating the courtyards as spaces of serendipity between visitors of all ages and interests.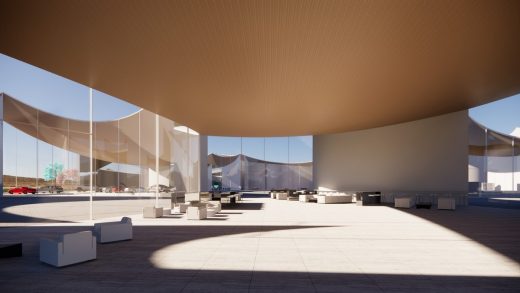 Courtyard views are present throughout the Metaserai, which immerse visitors in a sensation of openness wherever they are.
The outside of the Metaserai is clad with mirror, a material which defies any notion of exclusivity, perpetually reflecting the exterior context and visitors approaching the building, changing the way the Metaserai is perceived throughout the day.
Grimshaw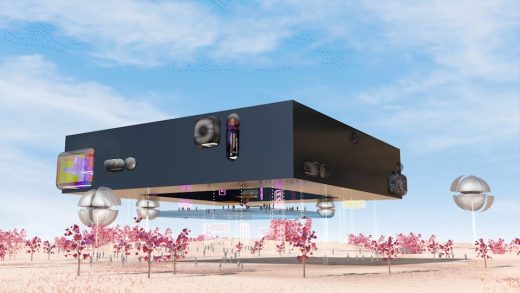 The Metaserai design takes its cue from the predominant architectural features of the caravanserai – a simple structure building formed around a central courtyard and watering point – and is shaped by human behaviour. Cuboid in form, the Metaserai appears to levitate in its location, not tied to any physical structures or gravitational forces. Visitors of pax.world enter the Metaserai through spherical 'follies' or gates and engage with other users to trigger a flow of data up through the suspended cuboid. This interaction seeds bespoke spaces within the Metaserai, all generated from a kit-of-parts. This fluid, constantly shape-shifting architecture, emerging from human interaction, is dynamic and has many iterations, at a speed, scale, and breadth otherwise not possible in a physical environment.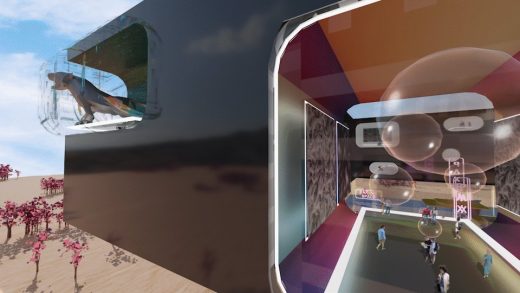 "Experimentation with design, technology and materials is an inherent part of Grimshaw's history and legacy, enabling us to transform the experience and outcomes of our built environment." said Keith Brewis, Partner at Grimshaw.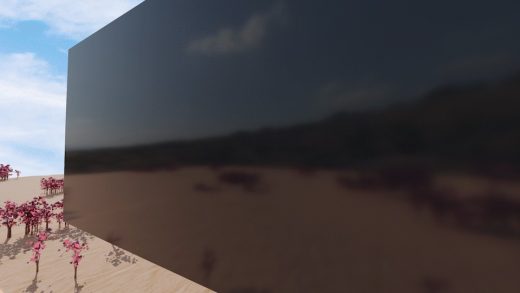 "The metaverse is an enabler of this approach and an evolution of our current processes of design communication in the virtual world, where we take concepts from the physical to the digital and challenge ourselves, in real time, to further understand the human perception of space in architecture. Engaging with the metaverse as it matures, and working with pax.world, we are also experiencing the empowering nature of the digital world: Grimshaw's Metaserai acting as a place where users can create rather than consent to their own environments."
HWKN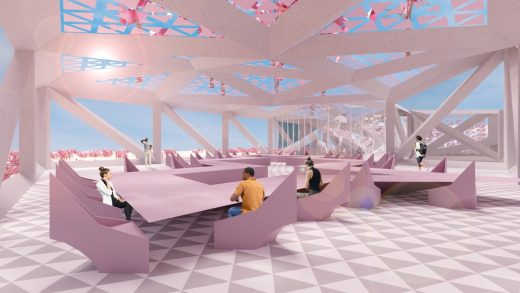 Paxton is a wildly beautiful, multi-level, and open hexagonal form—an unforgettable building derived from the real world yet transformed by the potential of the digital freedom of the Metaverse. Sited in the rolling desert, Paxton has much to offer: concerts in a giant amphitheatre, art in its wall-less galleries, meetings in rooms open to the sky, and exercise facilities in its sculptured rooftop garden.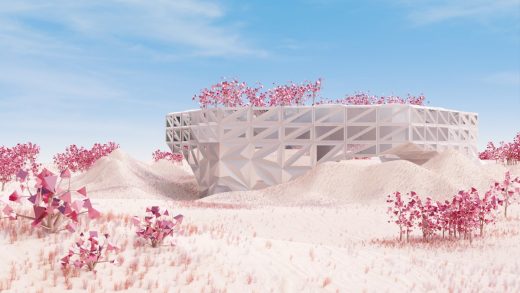 It is part-dream, part-museum, part-familiar, and part-futuristic. "HWKN has not designed Paxton as a simple resting point," says Hollwich. "Rather what HWKN's Metaserai offers is the opportunity to see this novel world with fresh eyes and to garner new experiences. Paxton is a world you choose to enter in order to explore, change, and grow."
WHY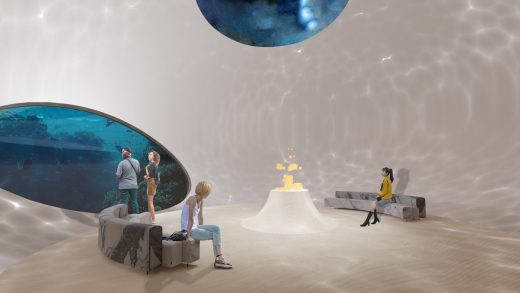 Our Metaserai is a symphony of spirited touchpoints—evoking a chorus of commerce and conversation reminiscent of the caravanserai which inspired pax.world—that fuses a grounding and thereby stimulating connection from the vibrant virtual experience of this "built" world to the positive emotional and even physiological responses of the visitors.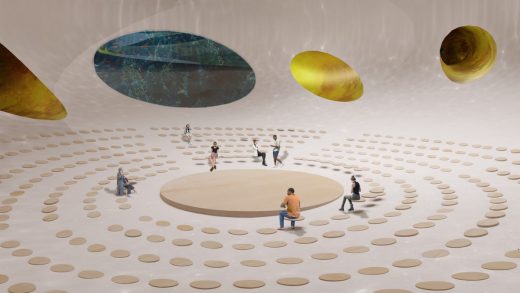 Designed into the land around an open, public plaza at the base of its life-giving tree, the space is a harmonious celebration of natural materiality with a healthy ecosystem of grass and plants reaching across the landscape; serene water featuring in pools, waterfalls, and skylights; and "painted" timber and stone running the corridors. Non-visible elements, such as those that influence auditory processing and illicit a perhaps unanticipated appreciation for depth of space, permeate throughout.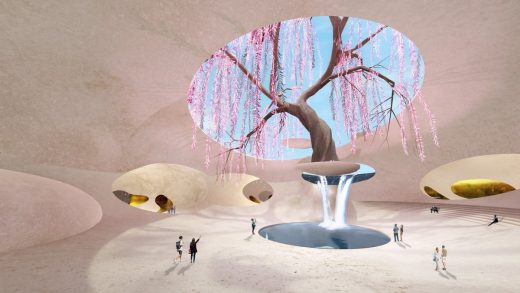 The highly modular spatial configurations from the bustling central courtyard to private chambers; the subterranean rooms to the levitating islands; the welcoming grand halls to meditative relaxation rooms; and the curated art galleries to the enterprising pop-up spaces allow for expansive programming—convenings and retreats, launches and openings—and everchanging experiences that are both tailored as well as customizable and bespoke. The Metaserai will maintain this everchanging experience through regular dance parties and listening sessions generated by DJ set and radio stations; townhalls and forums led by a panels and podcasts; a calendar of art shows and cultural performances; and eventually a living, interactive blooming garden with exotic, carnivorous, bio-luminescent, surreal, and extinct plants.
"Our spaces are intended to be a place where people can be and become the most illuminating and imaginative version of themselves," says WHY Buildings Director Andrija Stojic. "They visit not only to encounter new worlds, but to immerse themselves in community and collaborate with like-inspired peers. Therefore, our content and product are layered in such a way that facilitates seamless onboarding and interaction—with tiered and iterative education—to ensure an increasingly robust experience."
pax.world founder Frank Fitzgerald was inspired to build the metaverse during lockdown when he became frustrated with teleconferencing as a means of doing business, socialising and experiencing culture. The platform was conceived as a virtual space in which people were inspired to do all of this and more, with the Island divided into thousands of plots of land, on which landowners can build, trade and host events.
The idea of vast communal spaces to host these activities was inspired by the Caravanserai of the ancient Silk Road which became hubs for commerce and cultural exchange. The architects were approached to build the Metaserai for their respective expertise in designing inspirational buildings and spaces that are home to leaders in the fields of business, culture, education, industry and diplomacy.
pax.world founder and CEO Frank Fitzgerald said: "pax.world is the metaverse for grown-ups and- as well as creating functionality and governance that will allow people to trade, network and experience culture as never before on a virtual platform- we want this ethos to live and breathe through the beautiful, sophisticated aesthetic created for us by some of the best architects in the world. Architecture has extraordinary power to inspire human progress and I am confident that the masterpieces designed by our four partners will drive the formation of real communities in pax.world and be the building blocks of the world's first true virtual society."
Whereas other iterations of the Metaverse have taken the form of expanded video games or 3-D social networks with primitive visuals and limited functions, pax.world is being developed into a fully functioning virtual society governed by DAO (Decentralised Autonomous Organisation) and with an economy built on its $PAXW token. pax.world is also partnering with a series of non-profit organisations and NGOs to pioneer solutions to such issues as sustainability, democracy, diversity and privacy in the Metaverse.
pax.world
pax.world: an open multi-purpose metaverse, aiming to provide the widest possible user experience, maximizing opportunities to learn, socialize, play, discover and earn, and connecting communities around the world. pax.world allows users and brands to host and attend educational learning classes, business headquarters, live shows, concerts, team-building events, private functions, gallery exhibitions and so much more
Website Discord Twitter YouTube Telegram Medium
Grimshaw
Grimshaw: an international practice whose work includes the Eden Project Cornwall, Terra – The Sustainability Pavilion Dubai, Tomorrowland, Shanghai Disney Resort and Waterloo International Station.
HWKN Architecture
HWKN Architecture: the New York-based firm founded by German-born architect Matthias Hollwich includes projects such as 25 Kent, the first speculative office building in Brooklyn since WWII; 351 Marin, a 40-story residential tower in Jersey City; and Die Macherei, a project that reshaped a once-industrial neighbourhood in Munich with dynamic new offices and a hotel. Most recently the firm completed Grand Junction Park and Plaza's sculptural pavilions
Farshid Moussavi Architecture
Farshid Moussavi Architecture: a London-based practice founded by British-Iranian architect Farshid Moussavi. Their work includes the Museum of Contemporary Art Cleveland and the Yokohama International Port Terminal in Japan.
WHY
WHY: a multi-disciplinary design practice founded by Thai architect Kulapat Yantrasast, dedicated to strengthening connections between people, cultures, and places. Their recent work includes: openings of the Northwest Coast Hall at the American Museum of Natural History in New York, the Academy Museum of Motion Picture in Los Angeles, and the Cheech Marin Center for Chicano Art & Culture of the Riverside Art Museum in Riverside, California.
Comments on this guide to Metaserai: pax.world trade and culture hubs article are welcome.
Building Design
NFT collection by PLP Architecture and VerseProp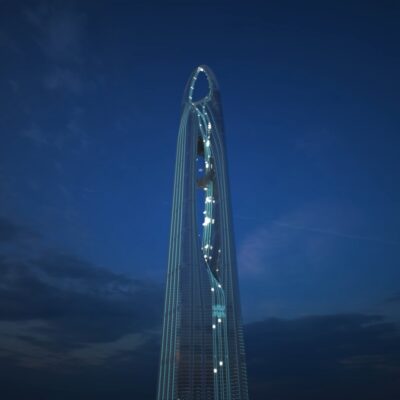 images : PLP Architecture
NFT Collection: VerseProp + PLP Architecture
Property Articles
Shaping work environments for technology companies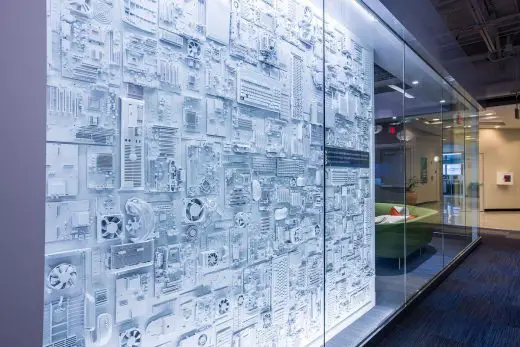 image courtesy of architects practice
Shaping work environments for technology companies
Shed Office workspace, London
Design: Platform 5 Architects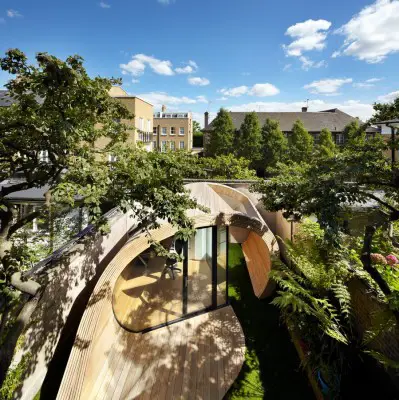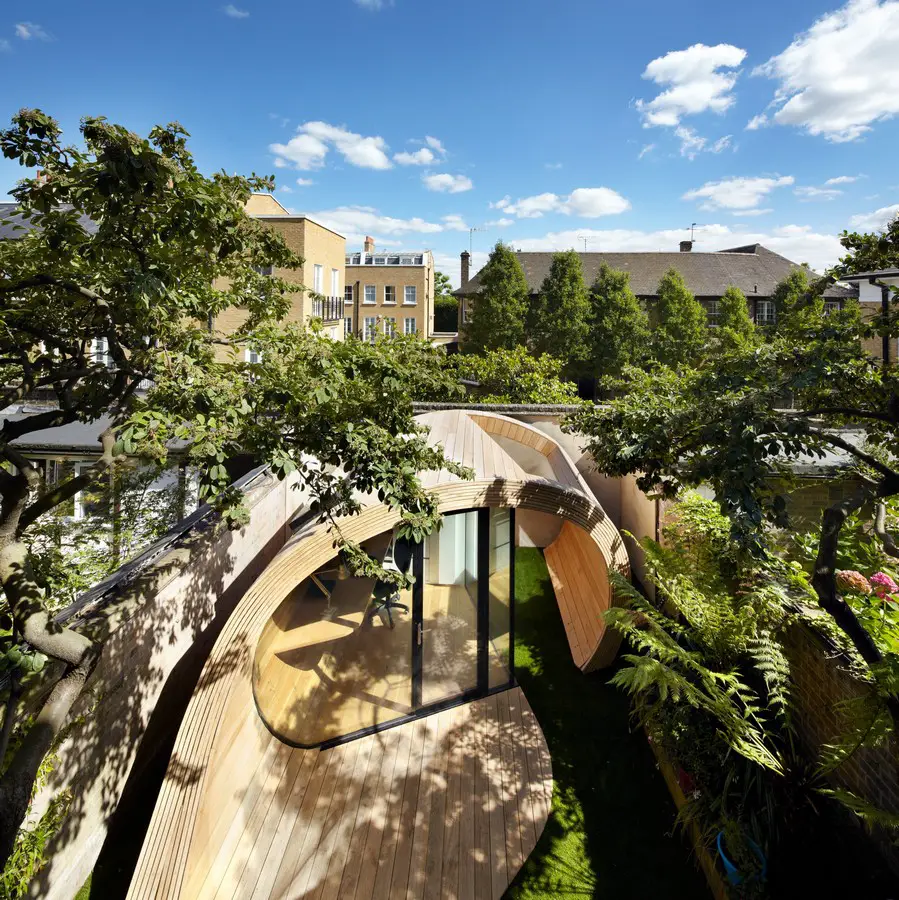 photo : Alan Williams Photography
Shoffice
Step House in North London
Architects: Bureau de Change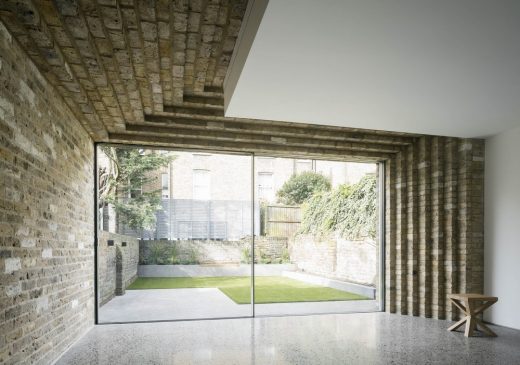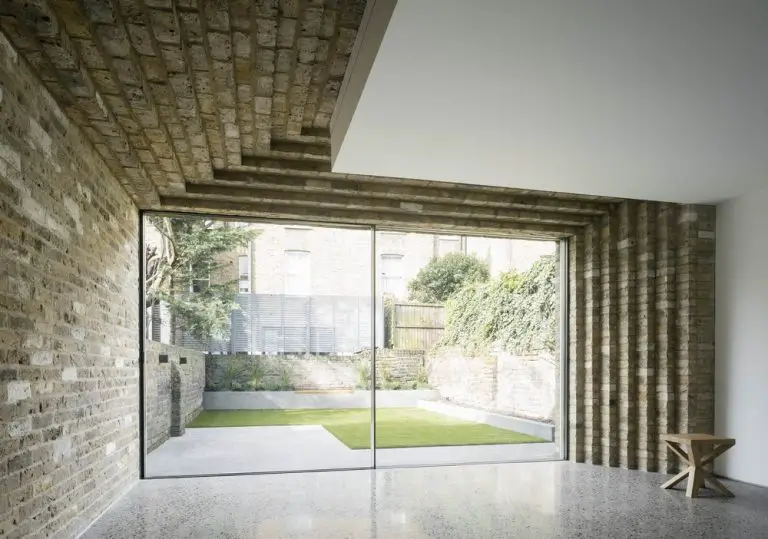 photo © Ben Blossom
North London Property Extension
Comments / photos for the Metaserai: pax.world trade and culture hubs page welcome