Mid-Century Modern Design Movementguide, Property Tips, Building Online Advice
Mid-Century Modern Design Movement
4 Mar 2021
The term Mid-Century Modern was only used years after the actual design movement. Cara Greenberg released a book in the mid 1980s called "Mid-Century modern: Furniture of the 1950s".
The modern movement was triggered by post World War II,  where designers had to look for more cost-effective and efficient ways to produce their designs.
With a rising population, there was also a rising demand for homes and pieces of furniture.  Homes were smaller, so furniture had to be more compact and practical.
In the late 40s, 50s and early 60s there was a newfound optimism that led to a development of innovative use of materials coupled with new technological advances.
Even today, designs from the era are beloved for their practical and contemporary designs.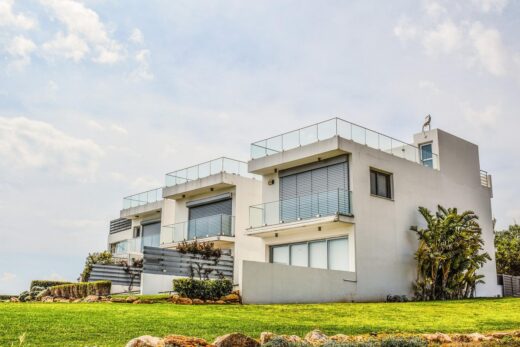 Mid-Century Modern Architecture
Homes were smaller, but incorporated large windows and open plan designs, this brought the outdoors in and made the space feel larger. You can spot a mid-century modern piece of architecture by its noticeable clean, straight lines that can also be found in the furniture designs.
Mid-Century Modern Interior
The interiors used a lot of natural materials, paired with modern, innovative materials. You would see a range of textures from wood, leather, cotton or plastic, fibreglass or vinyl. A lot of mid-century designers acknowledged the beauty of raw materials.
While the architecture and furniture designs were understated, they incorporated plenty of lively colours and patterns to brighten the homes. Bold pops of mustard, burnt orange or teal were a signature of homes during the 1950s.
Designers Of The Era
The biggest designers from the mid-century modern movement must be the design duo, Charles & Ray Eames. They designed furniture, architecture, graphic design, art and more during the years. Themselves and many other mid-century modern designers shaped the design world for many years to come.
Eero Saarinen was another iconic name of mid-century modern architecture and furniture design. He brought us streamlined, futuristic designs that had a space-age feel.
Harry Bertoia took industrial materials and crafted them into beautiful pieces of furniture. His clever techniques brought us eye catching pieces of furniture.
These iconic designs are still admired today, but to purchase an original piece would set you back. The designers at the time created their piece of furniture to be enjoyed by the masses. Charles & Ray Eames Eiffel Chair collection was designed for a competition to make low-cost furniture. Through the years this idea has been lost by the original manufacturers.
With many individuals unable to afford these original mid-century designs, companies like Pash Classics have made furniture designs inspired by the designers at a more affordable price. The quality is still high, and you can guarantee an accurate reproduction of these beloved designs such as the Eames Lounge Chair, Eero Saarinen Tulip Table and Harry Bertoia Diamond Chair, but at a price within a lot of people's budget.
The architecture and furniture designs never seem to go out of fashion, with constant appearances on TV shows, films and fashion photoshoots. This creates a high demand for recreating the style in your own home or office interior.
The designs are even used in a wide variety of interior settings, the pieces seem to be able to adapt to the environment they are placed in, while always looking effortlessly stylish.
What Can We Learn From The Mid-Century Design Movement?
We need to start creating more timeless designs, and slow down on what is a very fast fashion society. These designers prioritised function over anything else, and the result is designs that have been admired for over 70 years.
Comments on this guide to Mid-Century Modern Design Movement advice article are welcome.
Property
Home Renovation Posts
Decorating Hacks to Make Your Home Feel Unique
Mid-Century Modern iconic design movement
Modern Design
Modernist Architecture Posts
What is Modernist Architecture
Mid-Century Modern iconic design movement
Guide to Miami Modernist architecture
Home Articles
Residential Architecture
Comments / photos for the Mid-Century Modern Design Movement page welcome