Simple guide to Miami modernist architecture, 20th Century buildings in Florida, International Style design FL
Simple Guide to Miami Modernist architecture
25 May 2022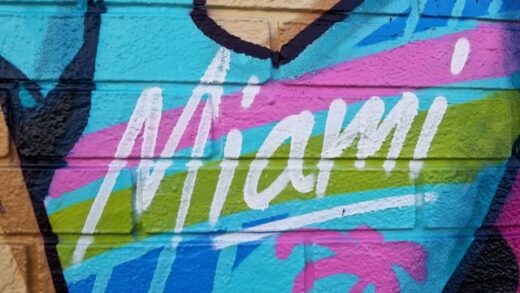 Miami Modernist architecture is a very complex subject. Nominally, it's considered a regional style of architecture developed in South Florida during the post-war period. Often referred to as 'MiMo', this style features lots of unusual and fun design choices. They, at first glance, may actually seem a bit too bold. Presumably as an attempt to both express the creativity of the architects and make Miami shine as a tourist destination.
The architectural style bears influences from several formerly popular styles in the area, and incorporates some of their qualities. And yet, in spite of coming into popularity so long ago, the popularity of this architectural style has actually never waned. Even today, buildings are designed in a similar way to this unusual movement. To explain all this a bit better, let us go over a simple guide to Miami Modernist architecture.
Art Deco influences
If you decide to learn more about architecture, you will find out that Deco is a style that started up in France just before the World War I. Interestingly enough, you can still feel its strong influence in Miami Modernist architecture. Art Deco emphasizes flare, luxuriousness, and technological progress. And some of the most iconic Miami buildings, such as the Colony Theatre and the Delano South Beach are purely in this style.
The influence of this style has never really waned, however. Instead, it continues to be present in Miami Modernist architecture, giving the more newly constructed buildings a dash of glamour. This is because of just how well the Art Deco style fits into the image of Miami. The beaches, the amazing weather, and the general beauty of the city all come together to give a naturally luxurious feelings.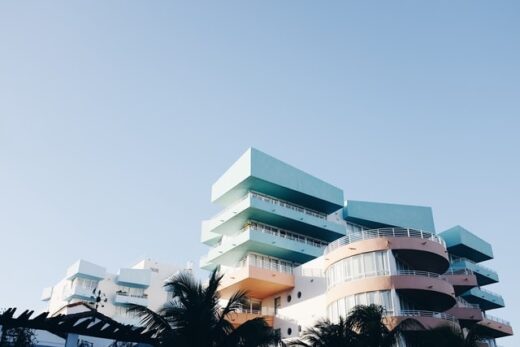 Miami has some truly unique buildings!
A hint of Mediterranean
The so-called 'Mediterranean Revival' popular in the 1920s has had a serious influence on Miami Modernist architecture. The 'fantasy architecture' produced by the combination of Italian Renaissance, Spanish Renaissance, French Colonial and even Spanish Baroque influences comes together to present some truly stunning examples of architectural success.
Typically used for larger buildings, such as hotels or mansions, this style promotes rectangular floor plans, stuccoed walls, a symmetrical façade and lots of cheerful colors such as yellow, orange, and red. Circular or arched windows were also popular. Since mansions and larger homes in this style were built mostly in gated communities, the experts from City Movers always recommend planning your move carefully and doing all the required prep work to allow the movers to actually access the area if you live in one such home. The influence of this movement is still very apparent even in the newest building in Miami.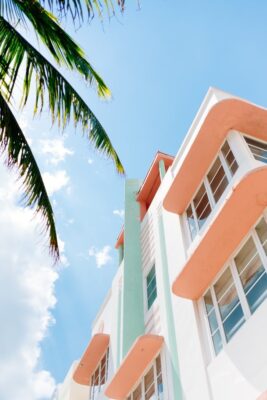 Warm colors suit Miami very well
Futuristic aspirations
As can be seen from the previous two entries, Miami has always loved to build in style. This is why the propensity from dramatic buildings is always high in the city. One of the main features of Miami Modernist architecture are almost whimsically designed buildings that come with lots of odd angles and metal. Almost as if the inspiration for them came from sci-fi movies combined with a cartoon filter. And yet, no matter how odd the buildings may look at first glance, they somehow perfectly compliment the atmosphere and leisurely style of the city.
Slick and new
Another mark of the style was the fact that it featured a lot of metal and glass. In fact, some of the buildings built in this style can seem dizzying when observed from up close. Especially due to all the angles and glass used in their construction. A good example is the Grove at Grand Bay. A stunning building that created as a result of Miami Modernist architecture's influence. One only needs to take a look at the various Miami houses that are currently popular in order to easily come to the conclusion where the preferences of Mimi's residents lay.
Nothing short of beautiful
One of the goals of Miami Modernist architecture was to produce interesting, beautiful, and unique buildings. This was mainly because of how much Miami relies on its tourism industry. This architectural style definitely has a serious part in allowing Miami to thrive as such a popular destination. Even compared to the amazing services the city features, such as the various Miami movers, the storage facilities and similar which allow you to rely on skilled professional for all your needs, the beauty and uniqueness of the city are what actually draws the people in. And as one of the most representative architectural styles of Miami, MiMo definitely has a large part in this.
No boring buildings here
Interestingly enough, one of the persistent influences of Miami Modernist architecture even today is the penchant for designing odd homes. One only needs to refer to the Miami floating housing competition to realize just how far Miami architects are ready to go just to express their originality. And this is hardly the end of what they have to offer. Even the apartments and office buildings in Miami have their own charm. Just think about the statuesque look full of impressively imposing angles combined with the stern colors of steel. Or the mellow colors of summer added to what would have been boring complexes. Miami always finds ways to continuously shine.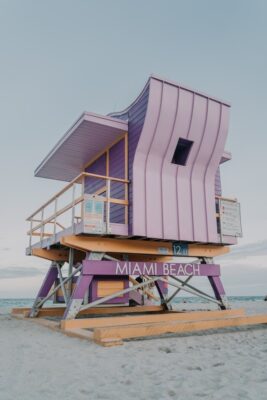 Miami creativity never disappoints!
Guide to Miami Modernist architecture Final Comment
We hope that through our simple guide to Miami Modernist architecture, you now understand this style of architecture somwhat better. In summary, it is a collection of influences of the Mediterranean Revival, the Art Deco architectural style. Along with the vision of the future, and the desire of architects to express themselves and make their city unique.
Their aspirations, love of architecture and desire to push the boundaries of what was considered 'normal' for architects of their time had given birth to an iconic movement that still influences the city to this day. One only needs to take a stroll through the most beautiful and popular parts of Miami. They would easily come to the conclusion that MiMo's presence is definitely not a thing of the past.
Comments on this simple Guide to Miami Modernist architecture – Florida International Style designs article are welcome.
Miami Architectural Designs
Miami Building Designs – architectural selection below:
Miami Architecture Designs – chronological list
Miami Architecture Tours by e-architect : exclusive guided walks
Norton Museum of Art, West Palm Beach
Design: Foster + Partners, Architects, UK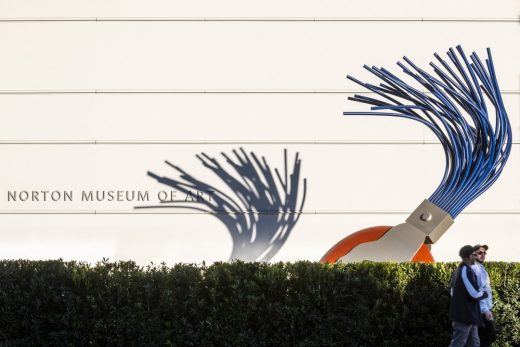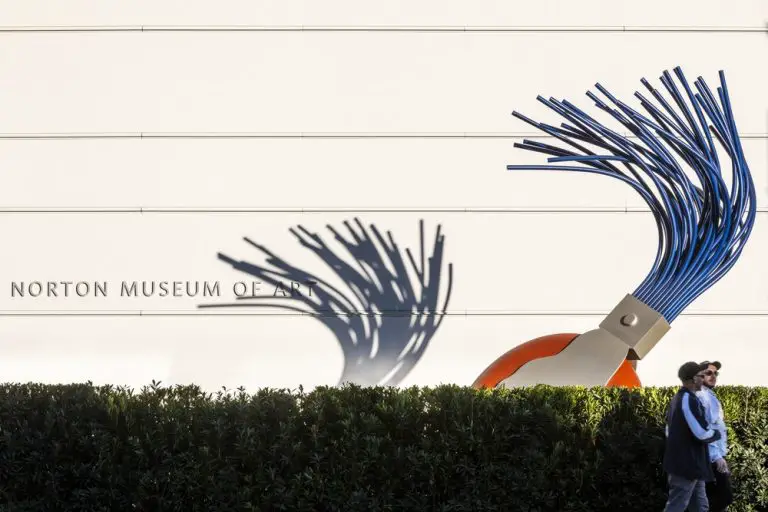 photo : Nigel Young/ Foster + Partners
Norton Museum of Art, West Palm Beach
Wynwood Walk, Miami Design District
Design: Oppenheim Architecture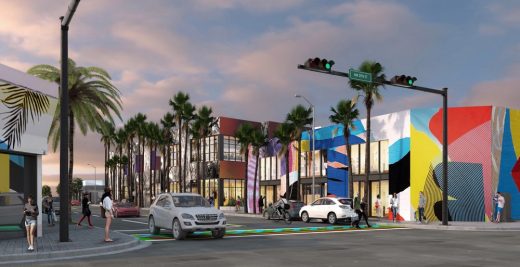 image Courtesy architects office
Wynwood Walk in Miami
Modern Architecture
Building Posts
Architectural Design
Comments / photos for the Guide to Miami Modernist architecture – 20th Century Florida buildings page welcome