What is Modernist Architecture guide, 20th Century Buildings, International Style Design
What is Modernist Architecture?
21 Jan 2022
What is Modernist Architecture? Beyond Starchitects and Iconic Homes, What You Need to Know About Today's Style
Have you ever seen a house or building whose beauty rests in its eye-catching simplicity?  If you have, then you have witnessed modernist architecture.  Modernist architecture originated in the late 19th century, coinciding with the rise of the industrial revolution.  As heavy materials were adopted into construction and production of goods shifted to factory settings, the state of homes and buildings began to change.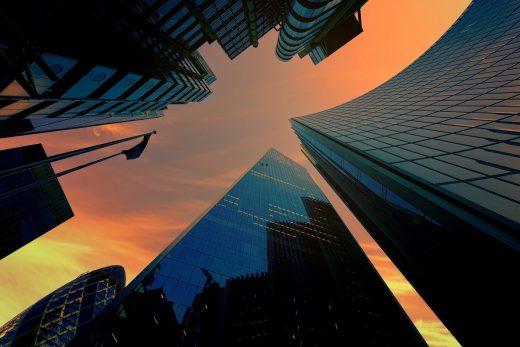 What is Modernist Architecture Guide
Strong steel structures sprouted from the ground while rows of brick factories dotted the cities.  Modernist architects designed homes and buildings as a way to make living more affordable through better materials, open floor plans that provided family connectivity, and streamlined buildings.  No architect is known more for his or her work in modernist architecture than Franklin Lloyd Wright.  Determined to use his architecture to better mankind, he utilized the sleek simplicity of modernist architecture with his prairie style homes and usonian designs. 
Several decades later modernist architecture reached its height of popularity and a second wave of modernist architects such as Paul Rudolph and John Lautner furthered the style.  Eventually, a decade later the style faded away and was overtaken by postmodernism.  It was during this time that architecture reverted back to overly ornamental structures and small closed off rooms. It wasn't until the early 2000's that modernist architecture made a comeback.
Houses that have made their mark in the 20th Century architecture world are Fallingwater, the most recognized work of Frank Lloyd Wright.  The home is the definition of Wright's organic architecture as it hovers above a waterfall in southwestern Pennsylvania.  Another notable home is the Elrod house.  Located in Palm Springs, California, the Elrod House integrated a living space with boulders while creating a seamless connection to the sprawling views of the mountains and Coachella Valley.  Finally, the Glass House located in New Canaan, Connecticut is entirely transparent and has no interior walls.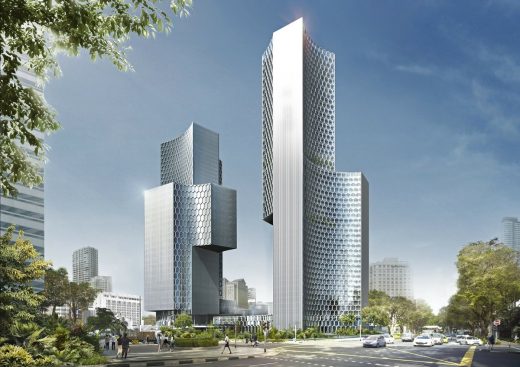 Today, modernist architecture relies on simplicity while emphasizing function.  Overwhelmingly though, modernist architecture is an art that constantly evolves and is an honest expression of materials and design. Modernist buildings should not obstruct the site where they are built, but instead integrate into the space naturally.  As minimalism becomes more and more popular, 20th Century architecture is making a comeback.  Those looking for a modernist home will find joy in simplifying their lives while using their home's materials and space to provide a clean, functional, and socially conscientious space.
Open Floor Plan
Above all else, modernist architecture brought about an end to formal living rooms and dining rooms and ushered in today's open floor plan.  With a large family space that combined the living room, kitchen, and dining room as a cohesive unit is mimicked in the majority of homes you see today.  But a true modernist home doesn't stop with the interior, instead it continues the open space to the outdoors through large floor to ceiling windows or walls of glass.  The connection to the outdoors allows not just for beautiful views and a feeling of openness, it also allows plenty of natural light.
Robin Hood Gardens, Poplar, east London, England, UK, designed by The Smithsons: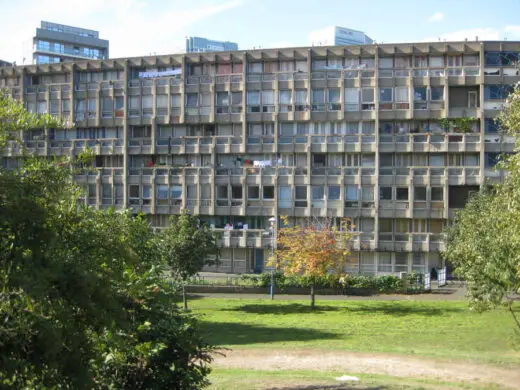 photograph © Adrian Welch
Clean Lines
Modernist architecture did away with ornamentation and embraced the simplicity of minimalist design.  Clean clear cut horizontal and vertical structures with stark 90 degree angles embody a modernist home.  A modernist home has no place for arches, window shutters, or ornate columns. The horizontal and vertical structure of modernist homes doesn't stop at the foundation, instead it works its way upward to the roof.  Flat, low-pitched, or butterfly roofs (a style of roof that is inverted) are all features of the modernist style.  The butterfly roof also lends to the geometric forms that modernist architecture is known for.
Exposed Natural Materials
Modernist architecture incorporates and even enhances natural materials.  Wood, stone, and concrete are hallmarks of the style.  Modernist architecture also embraces structures that other homes try to conceal.  Exposed pipes, structural beams and supports, and steel frames are left open and in full view creating focal points from structural elements.
Modernist homes are still very popular today, though some of their elements may change depending upon the region or space provided.  Should you be interested in purchasing a modern home, pay attention to the home's orientation especially if it has large glass walls or floor to ceiling windows.  Extra sunlight and heavy breezes could impact heating and cooling costs depending on the home's location.
Comments on this guide to What is Modern Architecture Design article are welcome.
Modern Architecture
Building Posts
Architectural Design
Comments / photos for the What is Modernist Architecture guide page welcome