Leesa Fazal's 10 secret interior decoration tips, Home decor advice, House style guide
Insights of Leesa Fazal's 10 Secret Interior Decoration Tips
April 6, 2022
When it comes to interior design, the saying "the devil is in the details" is especially true.
Paying attention to the subtle nuances of decorating is the key to creating balanced and appealing spaces. Some of these tactics are so simple that they defy logic. However, they can help create a huge difference in the overall look of any room. Leesa Fazal, one of the famous architects of Las Vegas gives insights into interior decoration tips to transform your spaces.
Top 10 Tips for Interior Decoration by Leesa Fazal
Play with Patterns: Leesa Fazal says you don't have to stick to one pattern in a room; you can easily mix two or three designs to create a cohesive look. Pay attention to pattern scale; smaller, busier prints. These work best on compact surfaces like cushions or tertiary elements like a floor rug. Large, bold designs look well on focal points with lots of white space around them.
Get plants: Indoor plants give depth and character to any space, whether you're searching for a statement piece or simply want to fill an empty corner or table. Leesa Fazal says adding Plants may lend a pop of color to a room or a breath of fresh air to an industrial setting. Depending on the style you want to achieve, you can put plants in earthen pots, cups, mason jars, or terrariums.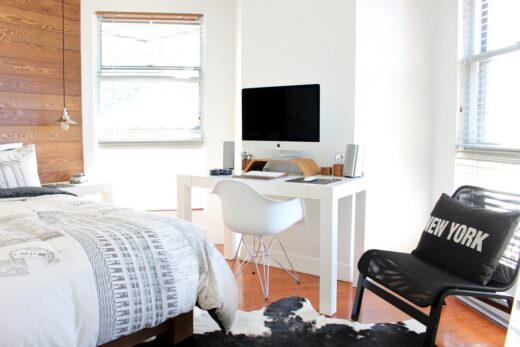 The small painting trick: A single enormous painting can sometimes overpower a room. Choose a collection of smaller paintings that can be paired together in clusters. If you have paintings that are too small to hang above a sofa, hang them on either side rather than in the center. This easy home decor idea will astound you with how beautifully it works aesthetically.
Use multiples of the same element: Small clusters of objects are more aesthetically appealing than a single large object describes Leesa Fazal. This is true for almost every interior decor, from artwork to cushions and flowers, and even pendant lights. The pieces don't have to match exactly, but they should have a similar visual appearance. You could, for example, assemble clusters of different-sized earthen pots, two pairs of different-pattern cushions, and so on.
Put some soul into the room: Display items that you genuinely enjoy to create a true one-of-a-kind look. Photographs, favorite souvenirs, vintage heirlooms, and other items that speak to you will make any room feel incomplete. These will add interest to the room and provide you with an environment that reflects your personality.
Focus on negative space: Packing too many elements into a space, tends to look cluttered in a room Leesa Fazal illustrates. Empty space facilitates the definition of focal points across the space. Allow ample space between each piece of furniture in your furniture arrangement. This will let each of your pieces shine on its own and make the arrangement work as a whole.
One at a time: You might be tempted to buy all of your accessories and accent items at once to finish decorating. As a result, you'll end up with items that don't do much more but take up space that doesn't truly match your design. Instead, start by selecting two or three items with consideration. Add to this as you go on and only bring in the pieces you love, slowly but steadily.
Layer furnishings in small rooms: In small rooms, this simple interior-design tip will give a sense of intimacy. Leesa Fazal an architect says to try backdrops using paintings, mirrors, or wall shelves. The next layer will be tables and seating, which look best when arranged close together. Finally, add rugs, bedspreads, and throws to the mix to add a sense of comfort to connect the room.
Mix it up: It's all too easy to become caught up in the interior design's limiting do's and don'ts. This might make your space appear bland or stereotypical, particularly if you strive too hard to stick to one decor style. Experiment and be imaginative when it comes to combining furniture and interior design trends. Unusual pairings and out-of-the-box concepts can create truly unique spaces carrying your signature style.
Take a picture: It's crucial to take a step back and gaze at your room while decorating. When you become too involved in something, especially when it comes to interior design, you may lose sight of the bigger picture Leesa Fazal illustrates. Taking photos of your space will allow you to more readily identify weak spots and will obtain a better understanding of what you need to accomplish next.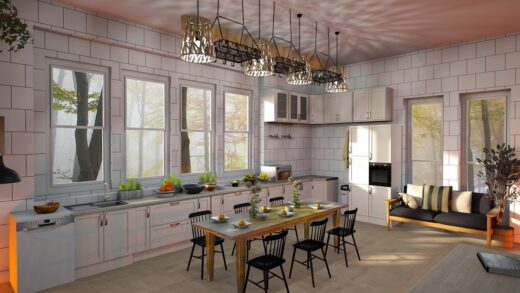 Leesa Fazal's 10 Secret Interior Decoration Tips – Wrapping Up
We hope these innovative interior decorating ideas given by Leesa Fazal from Las Vegas will assist you in creating coherent, happy living spaces! Please share your thoughts in the comments section.
Comments on this guide to Leesa Fazal's 10 secret interior decoration tips article are welcome.
Interior Decoration
Interior Decor Posts
9 Reasons to Use Tiles for Interior Design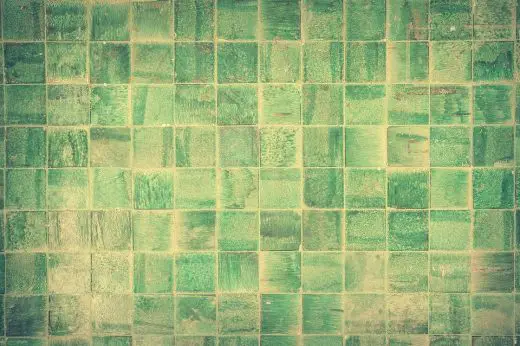 Porcelain slab applications and varieties
Useful tips for installing porcelain tiles
10 best home decorating ideas with Spanish tiles
Property Design
Residential Architecture
Comments / photos for the Leesa Fazal's 10 secret interior decoration advice page welcome