Tips for installing porcelain tiles guide, Building design tips, Online property style advice
Useful Tips for Installing Porcelain Tiles
21 Feb 2021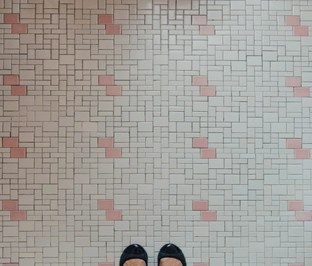 Useful Tips for Installing Porcelain Tiles in your bathroom and kitchen -two of the most used rooms in your home. You deal with moisture and water issues more often than in any other room. You want the perfect floor for these rooms to withstand all the abuse it can take over its lifetime. You should look at installing porcelain tiles in these rooms.
Useful Tips for Installing Porcelain Tiles in bathroom and kitchen
Most people get their inspiration from watching the countless number of TV series dedicated to buying a new home, decorating, flipping homes, and remodeling on the air right now, there is no real surprise that people are attempting 'Do It Yourself' or 'DIY' projects around their home. Installing porcelain tiles in your bathroom or kitchen is a great place for you to start. Porcelain tiles are one of the most popular flooring options out there today. They are available in a wide range of sizes, colors, and patterns.
Why You Should Choose Porcelain Tiles
If the variety of porcelain tiles available to you does not entice you, porcelain tile is beautiful, durable, easy to clean, and low maintenance. Tiles are an attractive, functional option for kitchens and bathrooms. Porcelain tiles can be used for more than just floors. They are a great alternative for your countertops, walls, inside your shower, backsplashes, and much more.
Installing tiles are one of the easier DIY projects you can do in your home. Installing and upkeep is largely a breeze compared to other options. While your kitchen and bathroom are the most common spaces where you can find porcelain tiles, it is becoming more common to find tiles in other spaces in your home. If you are on your way to putting down tile in your home, you should use these useful steps to assure you get it right the first time.
Before You Start Your Project
Before you get started, be sure where you are installing is level and flush. If you live in an older home or condominium, you are likely to find walls that are not perfectly level or walls that aren't aligned properly. The structure can shift with age. You want to address these complications before you start the installation process. If you do not, you are putting the whole project at risk.
To put things in perspective an unleveled floor could cause the porcelain tiles to end up uneven, creating an uneven floor, which could create problems like tripping. Once you've solved these issues, it's time to lay your tile out to get a visual of the room or surface you are working on. Having taken the time to do this, you are allowing yourself to get a better feel for what your room will look like and see which layout direction of the tile will both boost the feel of the overall space. Big spaces like your kitchen can easily blend into your living space if laid out properly. It is important to note when you are considering the tile that is in your kitchen especially, you want the tile to be easy to clean and slip-resistant.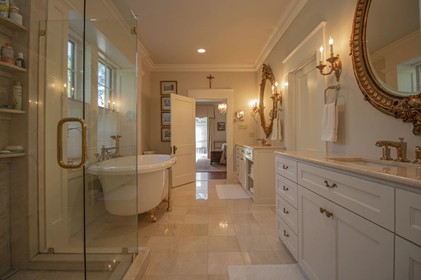 Getting The Proper Tools and Supplies
Once you are ready to get to work, it is time to get all the proper tools and items you will need to complete the project. Things you will need include backer board, backer board screws, drill bits for porcelain tiles, tile, tile spacers, thinset, mortar, grout, and sealant. All of these can be found at your local hardware store or online.
There are many options out there for you, but make sure you are getting all the best products because you want your tiles to last you a long time. One of the tools you do not want to skimp out on is your drill bits. Having the best drill bit for installing porcelain tile is an absolute must. Porcelain tile is much harder and denser than other tiles, so it requires a special drill bit to make sure you are getting the best quality results.
The Finished Product
When laying down tiles, you want to assure you are using the proper amount of thinset. If you do not use enough of it and apply it evenly, you are increasing the odds of your tiles popping up or cracking. Using a level throughout the whole process will help you avoid any problems. It is going to be exciting once you finish your project.
After spending your hard-earned cash and working tirelessly on the project, one of the first things you are going to want to do is admire your efforts. After you have installed the floor, it may be tempting to walk across it to admire your work. It is important you do not do this because tiles take about 24 hours to fully dry and settle. Walking on it too soon can cause the tiles to shift, ruining your project. If you follow these simple steps, you will have a wonderful outcome you can be proud of.
Comments on this guide to Useful Tips for Installing Porcelain Tiles article are welcome.
Porcelain Guides
Porcelain Articles
Porcelain slab applications and varieties
How to choose between ceramic and porcelain floor tiles
Home Articles
Residential Architecture
Comments / photos for the Useful Tips for Installing Porcelain Tiles page welcome