Latest features in vacuum cleaners, Building cleaning tips, Cyclonic technology appliances
The Latest Features in Vacuum Cleaners
28 March 2022
If you're new to the cleaning world, you might be surprised to know the innovative advancements you can now find in vacuum cleaners. From making cleaning easier to ensuring the process is more efficient, the vacuum has come a long way from its early beginnings.
Gone are the days you had to lug around bulky vacuum cleaners and tolerate the irritating and headache-inducing noise they make. Modern vacuum cleaners are smarter with the latest, most impressive features, including smartphone control, cyclonic technology, Bluetooth & Wi-Fi. Then there is anti-allergen filtration and their ability to self-clean.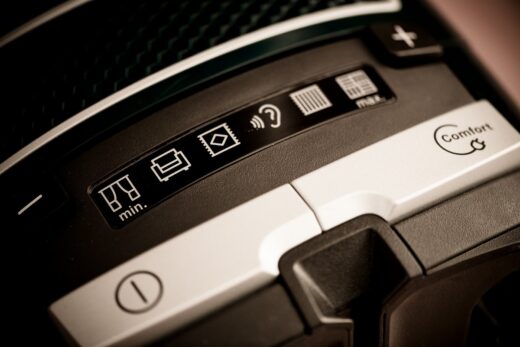 All of these innovations have completely changed how vacuum cleaners work thanks to the efforts of companies like Dyson, Shark, and Tineco that continuously strive to make their appliances better. So if you're looking to buy a vacuum cleaner that can clean your house without too much effort on your part, here are some of the latest features you should look for:
Cyclonic technology
This innovative technology allows cleaners to get rid of the dust and dirt from the air while cleaning the floor. It uses centrifugal force and mimics how washing machines work to remove stains from clothes. So apart from cleaning floors, vacuum cleaners with cyclonic technology also ensure fresh air.
The latest models from Dyson include 14 cyclones that produce a strong force of over 79000g to deal with microscopic particles, allowing them to catch bacteria in the air.
Anti-hair wrap technology
Hair somehow makes its way into every part of the house, and once you use your vacuum to suck it up, hair wraps around the vacuum's brush roll, clogs the appliance, and makes it less efficient at cleaning. This paved the way for revolutionary anti-hair wrap technology that efficiently deals with this problem.
Such models usually use motorized brushes that deal with hair and stubborn dirt, especially in tight corners. Others use a silicone guard that makes sure the hair goes directly into the vacuum bin instead of getting stuck on the bristle brush. So while the vacuum's brushes clean your carpets, the flexible guard eliminates the risk of blockage.
Some famous brands that include anti-hair wrap technology in their vacuums include Dyson and Shark.
HEPA filtration
You might remember large vacuum cleaners from your childhood that used bags as a filter, and you had to check the bag for dust inside to ensure the vacuum was working. And if you had asthma or some other breathing problems, opening the bag was like inviting a coughing fit.
Luckily, gone are those days. HEPA filtration is the new trend, and rightfully so. It is the best filtering technology available and can trap particles as small as 0.3 microns. A strand of your hair is roughly 70 microns thick, so you can imagine how efficient HEPA filtration is.
Retractable cord
We're all familiar with the struggle of getting rid of kinks from the power cord and ensuring it stays out of the way while you clean. A retractable cord retracts into your machine with a slight tug and takes away this hassle. You can usually find this feature on canister vacuums, though.
Cordless
Corded vacuums come with a fair share of problems, even if they're retractable. For instance, tangled cords make cleaning difficult, while short ones limit your mobility. However, cordless vacuums get rid of all these problems, and you just need to charge them and use them around the house. While their runtime is limited to up to 30 minutes or so, you no longer have to deal with the mess of wires.
Versatility
Another recent feature in vacuum cleaners is convertible design technology that allows you to use your machine in different modes. So for instance, if you want to clean the floor, you can use the upright mode. And if you want to make sure there's no debris on top of the windowsill or clean your staircase, you can switch to the lift-away mode that extends the vacuum's reach and allows you to tackle other areas.
Digital display
A digital display is truly helpful. It displays essential statistics and details like the remaining battery and the cleaning mode. It also sends you a reminder when it's time to clean the filter and warns you in case there's a blockage. So, you no longer need to manually check for anything; the vacuum cleaner keeps you informed throughout your cleaning session.
Smart vacuums with connectivity features
Smart vacuums use algorithms that allow them to map out a route to follow in cleaning an area while avoiding obstacles like toys, door frames, chairs, etc. And considering their shape and size, they can easily make their way under sofas and tables and get rid of the dirt that you might have difficulty tackling. Some models work on timers, and once their battery dies, they turn to their charging dock to recharge.
Many modern smart vacuums also feature Wi-Fi or Bluetooth connectivity that allows you to control them from your smartphone. So you can program your vacuum to clean the room while you read in bed.
Another nifty feature in smart vacuums is voice command that ensures further convenience. So you can command them to start or end their cleaning just by using your voice.
Choose wisely
All these latest features in vacuum cleaners have made it easier for homeowners to keep their space clean. So the next time you decide to buy a vacuum cleaner, make sure it has at least some of the features listed above. The right choice will make cleaning convenient and quick, so make sure you research thoroughly and invest wisely.
Comments on this guide to the latest features in vacuum cleaners article are welcome.
Cleaners
Cleaners Posts
Hire Professional Cleaners every Now and Again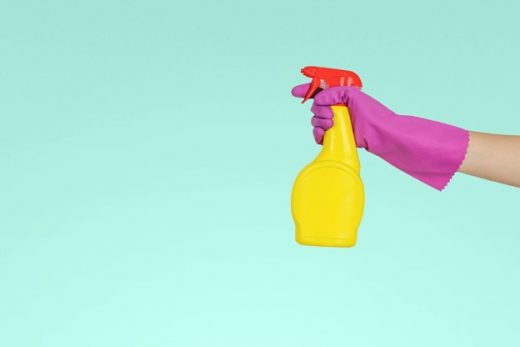 How To Keep Your House Sparkle Clean
Why Cleaning Your Apartment Is No Longer Profitable
Buildings
Residential Architecture Articles
Comments / photos for the Latest features in vacuum cleaners advice page welcome