A Domestic Cleaners Price tips, Australian home cleaning advice, Property guide
A Domestic Cleaners Price Guide
2 August 2021
People from Australia can be very particular about their homes. And for good reason, as a clean home is a happy home, and that's what we all want. While cleaning your home regularly is the obvious choice, it can be an exhausting and time consuming task that can take its toll.
That's where domestic cleaners come in!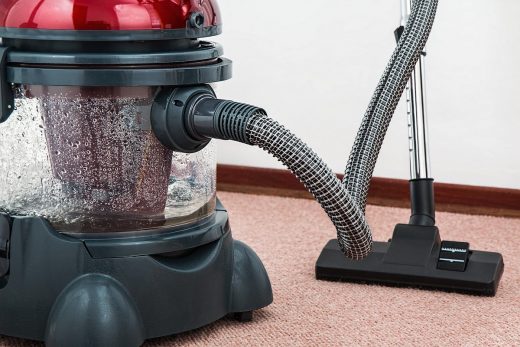 A Domestic Cleaners Price Guide for Australia
If you're interested in hiring a professional, it's worth knowing there is more than one type of cleaning service available in Australia – from general cleaners to carpet cleaners and window washers! You can even hire people who can provide you with cleaning services before storing your caravan during off season or after a house painter has given your home a fresh new coat.
Here we'll discuss the following cleaning topics
Pricing methods cleaners typically use
Factors that influence price
Tips for hiring a service
The Price Rates of a Domestic Cleaner in Australia
A domestic cleaners price is primarily determined by two factors: the size (in square footage) of your home and the number of rooms included. Cleaning prices typically cost $30 per hour in Australia or even more if they have experience with larger homes that require specialty tools. However, the cost of cleaning may vary depending on the person you choose to hire.
To give you a better understanding of the different possible price rates, you may check the list we've provided below:
Hourly Rate –
Most cleaning companies in Australia charge predetermined pricing for pay-by-the-hour cleaning services that range from $30 to $50 per hour for every cleaner they send. This type of pricing rate is best for homes that need less attention since the cleaners will not spend as much time cleaning them.
However, if you need a lot of attention paid to your home because the house is very large or there are many areas in need of cleaning ie. pets, then you may be charged for more than one cleaner, and the price may be set higher compared to an hourly rate.
Rate Per Room
When it comes to room rates, the price rate will depend on the size of each room and it's conditioni. Expect a standard per-room rate for cleaning to range anywhere from $20-$100.
If the room is larger and is in relatively good condition, it will be cheaper to clean. On the other hand, rooms containing clutter and dirty work surfaces are more expensive because they're harder to sanitize. Because of the more laborious task of cleaning a dirty room, it's advised for homeowners to do a quick tidy-up beforehand to save costs.
Square Foot Rate
Since houses and apartments come in all shapes and sizes, it's hard to calculate the cost of cleaning them. A simpler solution, therefore, for many companies is to calculate your quote through 'square foot rate'.
Square foot rate is the rate per square foot for each room that is cleaned and they can vary depending on what services are provided. If the rate for each square foot is $0.05 – $0.15, this means cleaning your 1000 sq ft living room would cost $50.
Fixed Amount Rate –
Fixed amount rate is one of the most desired types of rates for cleaners as it's a set price. This type of rate is also ideal to the client, as they can easily plan their finances in advance, eliminating the possibility of hidden costs or surcharges that could arise.
This fixed amount will depend on how long the task takes to complete. A standard fixed-rate contract would range from $100-$200 per home depending on what specific needs to be fulfilled by the cleaner.
Tips For Finding The Right Domestic Cleaner
Now that you've got an idea of how much it might cost to hire a professional, the next step is finding one!
Before you start your search for a domestic cleaner, it's best to do a quick inspection of your own home. If your home or workplace contain areas that require deep cleaning i.e. carpets, then this will affect how much time the cleaners spend in these spaces and therefore its overall cost.
Once you know what specific needs to be met by each potential cleaner, you can communicate with several cleaning companies and compare quotes. Once you've found a high-quality service that can efficiently clean your home, it's a simple case of booking an appointment!
Here are other tips to keep in mind when finding a cleaning service:
Try to find references from other people you know who have hired a professional cleaner
Try to ask for a quote in writing before you sign the contract, so there's no confusion about any hidden fees or surcharges.
Find which services are required for your home. Do you need a deep clean or a regular clean?
Ask if your cleaner can do an on-site assessment, and be sure to discuss the needs of your household with them. The cleaner will better understand what you need cleaned and how often.
Comments on this guide to domestic cleaners price guide article are welcome.
Cleaners and Cleaning
Cleaners Posts
Do's and Don'ts when choosing a cleaning service
Green Commercial Cleaning Services
Latest features in vacuum cleaners
Stealth soft wash proportioner system
Building Articles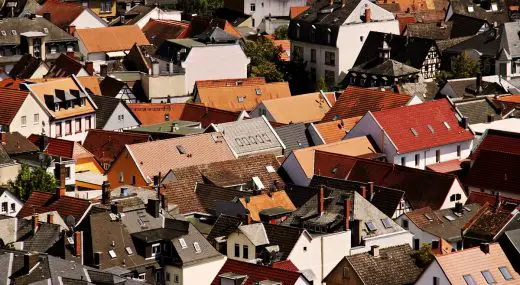 Comments / photos for the Domestic cleaners price guide page welcome