Key Things to Know About Compressor in AC Units Advice, Building Roof Tips, Online Guide
Key Things to Know About Compressor in AC Units – Guide
30 Apr 2021
When we talk about air conditioning units, it is important that a lot of stress should be placed upon one of its critical components, which is the compressor. People with air conditioning units should learn more about this mechanical device.
The more you know about it, the better you will be able to take care of your HVAC system maintenance needs. While knowing about the compressor is good, it is also important to understand that getting affordable AC repair services is needed when your air conditioning shows signs of problems. Whether you have AC in your office or at home, you must know about the AC unit to keep it safe.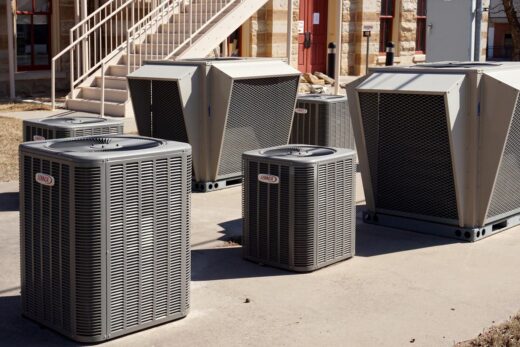 Key Things to Know About AC Units Compressor
Points to Keep in Mind About Compressor:
In this article, though, we will be focusing on compressors. We have listed down some points for this purpose. Let's take a look at them.
We should start with learning where the compressor is located. This device is present in your outdoor AC unit either on the side of your house or at the rear. This outdoor unit contains many other components as well, such as a fan, condenser, condenser coil, etc. There is a copper refrigerant tube that joins the inside unit of your AC with the outside unit. When the inside and outside units are connected, the two together perform the job of taking the hot air from your house and then turning it into cool air.
Now, let's understand in a concise way how this mechanical device works. We can get an idea about it by considering how the cooling mechanism in the split-system central air conditioner works. In this process, the unit takes the hot air from the inside space then cools it using an evaporator coil, and then pushes the cold air into the same space.

The liquid refrigerant keeps the evaporator cool by taking in hot air and turning it into gas. This same gas is then passed to the condenser coil, where it is turned into liquid once again, and this cycle goes on and on. The compressor, in this process, does the job of transporting the refrigerant among the condenser coils and evaporator.
Your AC unit works fine as long as the compressor keeps functioning effectively. If something goes wrong with it, do not attempt to fix it on your own, as it requires attention from a trained technician. Your compressor may give out signs such as noises like banging, hissing, bubbling, poor cooling, and hard starting, which is a compressor switch on and off with issues.
If something is wrong with your AC unit, get in touch with an AC repair specialist. Trained technicians will locate the problem and fix it in no time. Hiring the best experts could be tiring; that is why you can consider Allied Experts Heating & Air Conditioning that offers the most skilled and trained experts. Make sure you hire the best one after checking their background and seeing the reviews so you can trust the technicians without any worries.
Comments on this guide to Key things to know about compressor in AC units article are welcome.
AC Unit Guides
AC Unit Articles
How to Know If There's Something Wrong With Your AC Unit
Tips To Finding The Right Location For Your Air Conditioner
Heating Ventilation and Air Conditioning Repair Engineers in Broomall PA
Heating Ventilation and Air Conditioning Repair
Before Purchasing an Air Conditioner
What Are Some Air Conditioning Repair Emergencies in Buckeye Arizona
Victoria TX Air Conditioner Service – AC Repair Svc in Victoria, Texas
Home Articles
Residential Architecture
Comments / photos for the Key things to know about compressor in AC units advice page welcome