5 things to check when buying used air compressor guide, AC parts, Filter cleaning, Ventilation
5 Important Things to Check When Buying a Used Air Compressor
15 Jun 2022
Analysts predict the industrial air compressor market to surpass $42 billion by 2026. However, many find that buying a brand new air compressor is too expensive for their budget.
Have you considered purchasing a used air compressor as a more affordable alternative? Do you know what to check for when buying air compressors used?
The following guide will explain five things you must inspect before buying used air compressors for sale.
Is the Compressor Electric?
Electric compressors work well indoors because they don't use gas or release any exhaust. The voltage for these compressors varies depending on the horsepower. Visit fuelled.com for examples of different electric types.
You'll want to check the previous power setup before buying an air compressor used if it's electric. You might run into engine problems rather quickly if it wasn't set up properly.
Is the Compressor Gas-Powered?
Gas-powered compressors work well for outdoor jobs because they need good ventilation. It's important to match the size of the storage tank to the size of your job.
Keep in mind that used gas-powered air compressors were probably hauled around and used frequently. Check the filters, tanks, and hoses for any severe signs of wear before making a purchase.
Is the Compressor Stationary?
Stationary compressors work well in workshops and garages to power multiple tools consistently. Make sure to ask where the used stationary compressor was installed previously.
There might not have been proper room for the exhaust if the previous space was too tight. Check for any excess greasy residue to determine if the engine was under too much stress from overheating.
The filters for the exhaust shouldn't have excessive dust and dirt in them. If they're dirty, it might mean they weren't cleaned often or that they have bad circulation.
Is It Single-Stage or Two-Stage?
Stages indicate the number of pistons an air compressor uses to compress and transfer air into the tank.
Single-stage compressors tend to be cheaper but not as effective for high-pressure jobs. Only buy a used single-stage compressor if you need less than 120 PSI.
Two-stage models compress air much more and work better for industrial jobs. They're effective for continuous use and can provide up to 150 PSI.
What's the Tank Size?
Larger air tanks work more efficiently for high-pressure jobs, and smaller tanks are often used for low-pressure jobs. Although, small tanks can reach higher pressures when matched with a powerful motor to create a steady airflow.
Small tanks are usually found on assembly lines and on portable jobs. Consider the size of your job and if you'll need to scale the tank size up at any point.
Buying a Used Air Compressor
Now you know five things to look for before purchasing a used air compressor. Consider how it's powered, if it's stationary, the number of pistons, and tank size. Always check for noticeable wear and dirty filters and hoses.
Remember this guide and buy a quality used compressor with confidence! Check out the rest of our site for more equipment-buying tips and other great information.
Comments on this guide to 5 things to check when buying used air compressor article are welcome.
Air Conditioners Articles
Air Conditioners Posts
True cost of poor HVAC maintenance
Indianapolis AC system repairs and troubleshooting
Key things to know about compressor in AC units
Building Articles
Residential Architecture
Kai Tak, Polzeath, Cornwall, south west England, UK
Design: Cassell Tarring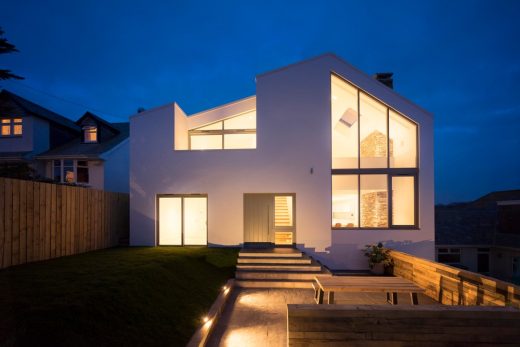 photo : Daniel Fisher
Kai Tak House
Comments / photos for the 5 things to check when buying used air compressor advice page welcome