Key things to evaluate when choosing a wardrobe, House bedroom design style, Architecture interiors decor
Key Things To Evaluate When Choosing A Wardrobe
30 June 2023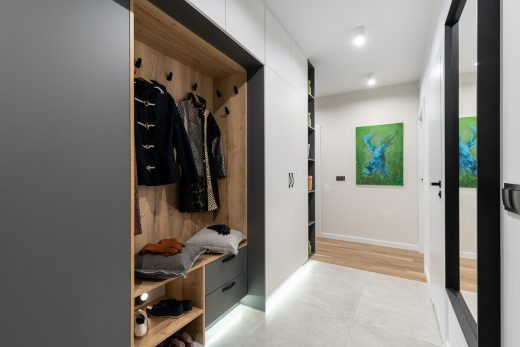 What is it that you can't get enough of? You're correct — storage! It makes sense that wardrobes are essential to bedroom decor since they solve all storage problems. However, a wardrobe offers more than just storage space. It can make or break the room's decor. Here are the key things to evaluate when choosing wardrobes for your house.
Size
Size does matter! Utility and available space are the two key determining factors in size. You must first set aside a space in your bedroom for a wardrobe. Once finished, measure the space. Finally, consider how much storage you'll need based on your clothes. Will you use the wardrobe alone? Have you got kids? Consider how much room you require if you and your partner have to share a closet.
Design
There's many design layouts and functionality to consider when you're shopping for bedroom furniture storage. Visit Wardrobe Direct, where you can find a range of wardrobes on sale, from sliding door wardrobes, bi-folding hinged doors and even corner wardrobes that will maximise every corner of space in your bedroom. Each choice has advantages and disadvantages that you must thoroughly consider before choosing. For instance, you can pick a sliding-door wardrobe to maximize space in a tiny bedroom. Remember to provide 36–48 inches of room in front of swing door closets.
Material
Your wardrobe's material will have an impact on both its appearance and how much upkeep it needs. You must consider appearance, price, durability, and protection when picking the finish for your wardrobe. For instance, choose a laminate finish closet if you're looking for affordable solutions. Laminate is ideal for people with hectic lifestyles because it is also low maintenance. If your bedroom is small and you want to make it appear larger, you can pick a closet with mirror panels. Choose a wood finish for a more upscale and long-lasting alternative.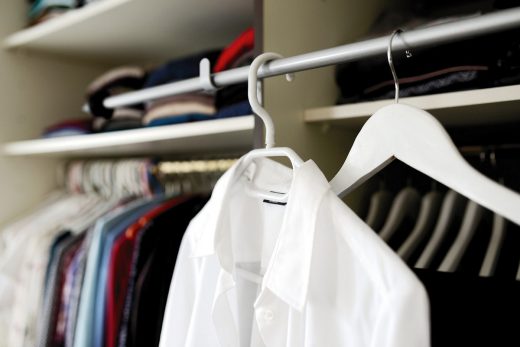 Decor
Picture a gorgeous white bedroom with delicate, neutral decorations and an extensive steel wardrobe. They don't blend well, do they? Your bedroom's design should go well with your wardrobe since it is conspicuous enough to impact the decor. Be mindful of your bedroom design while choosing a wardrobe. For instance, select wooden wardrobes if the motif of your bedroom is wood. Do you lack the funds for wood? Just purchase a laminate wardrobe that looks like wood!
Storage
Everyone's storage needs are different. If you are a shopaholic, you probably require a lot of storage space, so ask yourself how much you need. You should also think about your partner's or kids' needs if you intend to share your wardrobe with them. Ensure you have additional space in your closet, for instance, if you have developing children. Depending on your storage needs, you can customize your wardrobe with more drawers and shelves.
Accessories
A perfect wardrobe should have separate areas for clothing and accessories. A wardrobe with a simple hanging space will appear cluttered after some time; therefore, keep accessory areas in mind when purchasing one. Along with the hanging space, your closet should feature drawers for your socks and underwear, pull-out hangers for sarees and pants, shoe drawers, horizontal hanger rails, and a safe.
Wrapping up
A customized wardrobe is the way to go if you want something unique.
Comments on this guide to Key things to evaluate when choosing a wardrobe article are welcome.
Home Wardrobe Doors
Add sliding pocket doors to your home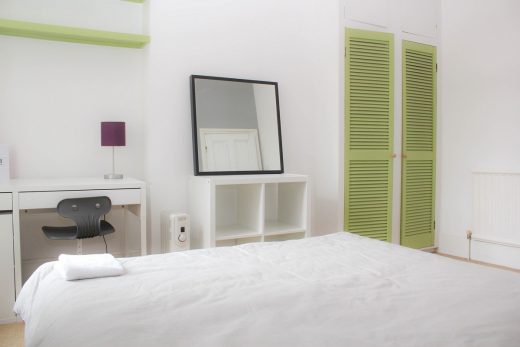 image source : pixabay.com
Doors
Doors Posts
What is So Special about the Magnet Screen Door
Bifold doors: consider different door design
Help from a Professional Locksmith
Do bi-fold doors add value to your home
Residential Property Articles
Contemporary Property Articles – architectural selection below:
Comments / photos for the Key things to evaluate when choosing a wardrobe article page welcome