LVT flooring is the ideal choice for bathroom remodels, House decorationg tips, Property renovation design advice
Why LVT Flooring Is the Ideal Choice for Bathroom Remodels
21 November 2023
Is your bathroom looking outdated? Would you like to refresh this space and enjoy a modern style? Bathroom remodels are highly beneficial for your home. Not only do they ensure you have an aesthetically pleasing room in your house, but they also encourage cleanliness and increase your home value.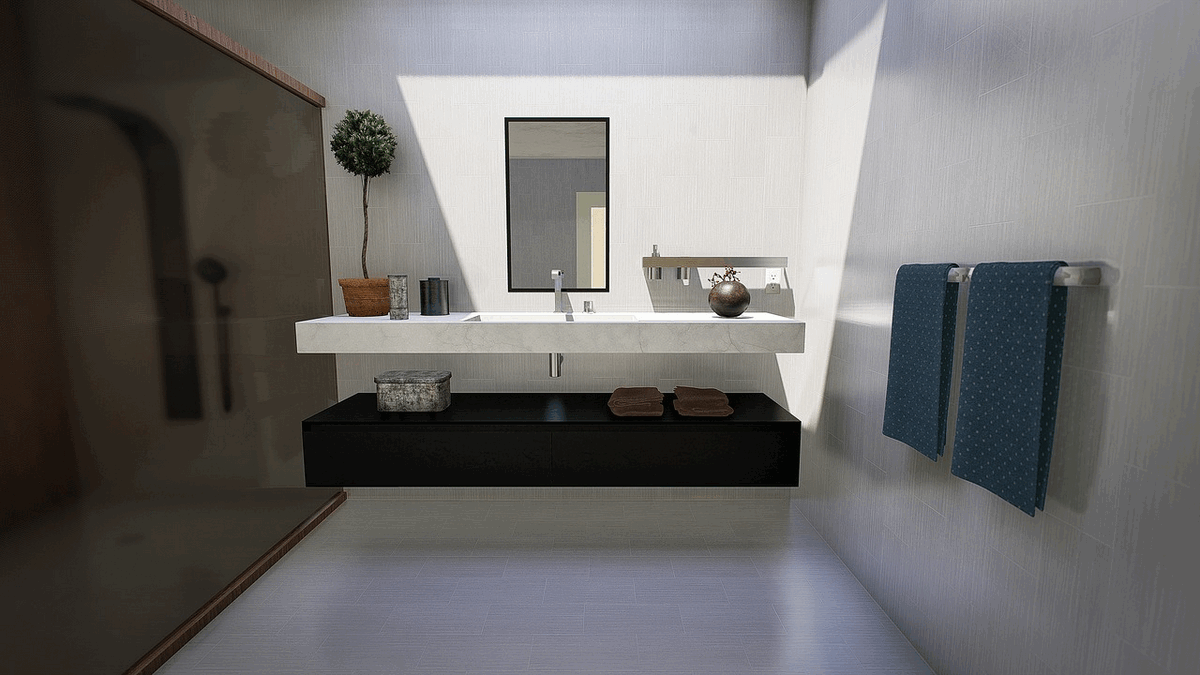 One big thing you'll need to think about during this bathroom remodel is the flooring. This can make or break a project. In particular, LVT flooring is rising in popularity and can transform your home. Here's what you need to know.
Considerations for Bathroom Flooring
You can select any old flooring for your bathroom. You want to get the most for your money and ensure you choose practical flooring with aesthetic appeal. A factor it must possess is water resistance. Water can easily splash from the sink when you're washing your face or you can get the floor wet when you come out of the shower. Thus, you need flooring that can handle this exposure.
Next, you want to consider slip resistance. When there's water around the place, you don't want to be in danger of slipping. Yes, you can use rugs. But, you want to ensure that your flooring isn't creating an unnecessary hazard.
Another element you want to consider is maintenance. Bathrooms are typically one of the rooms in your home that need cleaning the most. You want to ensure you're selecting a floor you can keep hygienic easily.
What is LVT Flooring?
LVT, or Luxury Vinyl Tile, is a versatile and innovative flooring solution that has gained popularity for its remarkable qualities. It's engineered to replicate the look and feel of natural materials like wood, stone, and tile. Available in various styles, LVT offers both glue-down and click-lock installation options, making it adaptable to your specific bathroom needs.
The Benefits of LVT in Bathrooms
One of the standout features of LVT is its ability to withstand the unique challenges of bathroom environments. LVT is waterproof and moisture-resistant, which is a game-changer for a space where water spills and humidity are common occurrences. No more worrying about water damage or warping.
In addition to its water resistance, LVT is also incredibly durable. It can handle the daily wear and tear of a bathroom without showing signs of age. Say goodbye to cracked tiles or worn-out hardwood. To shop for quality bathroom LVT flooring, visit Flooring Hut. You'll discover various styles and competitive pricing so you can feel good about your remodel. You can request a free sample if you want to explore designs and colours more closely before making a purchase.
Design Options and Aesthetics
When it comes to bathroom remodelling, aesthetics matter. LVT doesn't disappoint in this department. It offers a vast range of design options, including styles that mimic the elegance of wood and the timeless look of stone or tile. Whether you prefer a rustic, modern, or classic design, there's an LVT style to match your vision.
Installation and Maintenance
Installing LVT in your bathroom is a breeze. You have the option to choose DIY installation or hire professionals for a seamless fit. The flexibility of LVT's installation process means you can choose what suits your skill level and budget.
Cost-Effectiveness
Budget is a significant consideration in any remodelling project. LVT flooring offers an attractive, cost-effective solution. Compared to other flooring options like ceramic tiles or hardwood, LVT is more budget-friendly. You get the best of both worlds: a stylish and durable bathroom floor without breaking the bank.
The long-term cost savings are also worth mentioning. With its durability and low maintenance requirements, LVT can save you money over the life of your bathroom floor.
Maintenance and Care Tips
LVT flooring is easy to take care of, and you can ensure your bathroom remains hygienic. We want your LVT bathroom flooring to look its best for years to come. Here are some practical tips to help you maintain and care for your LVT floor:
Regularly sweep or vacuum to remove debris and dust.
Mop with a mild detergent or LVT-specific cleaner.
Avoid abrasive cleaning tools that could damage the surface.
Use doormats at bathroom entrances to prevent dirt and moisture from being tracked in.
Conclusion
LVT flooring is a fantastic choice for your bathroom remodel. Its versatility, waterproof nature, design options, easy installation, and affordability make it the ideal solution for homeowners looking to upgrade their bathroom floors. By choosing LVT, you're investing in a stylish and low-maintenance flooring option that can stand the test of time. Say goodbye to water-related worries and hello to a bathroom that's both beautiful and practical.
Comments on this guide to Why LVT Flooring Is the Ideal Choice for Bathroom Remodels article are welcome.
Bathrooms
Bathrooms Posts
Bathroom Flooring Best Options Guide
Top ways to upgrade and update your bathroom
Buildings
Residential Architecture Articles – selection:
Comments / photos for the Why LVT Flooring Is the Ideal Choice for Bathroom Remodels page welcome