Low-cost bathroom renovation in quarantine guide, Home Style Online Tips, House toilet advice
Low-Cost Bathroom Renovation while in Quarantine
1 Feb 2021
Being stuck in the quarantine has left most people without anything to do; living day by day just trying to survive this pandemic. Before, people would have seen it as unlikely to be stressed when you don't have anything to do because that means you can rest or relax. These days are different as people are left no choice but to stay at home.
You can binge-watch series and movies, start working out, etc., but everything would soon feel dull if it has become a routine for how many months now. This type of lifestyle has caused the decline of many mental health conditions, and people are continuously finding ways to manage through more months of it. One of these things that have also helped many copes with the pandemic and quarantine is having a project.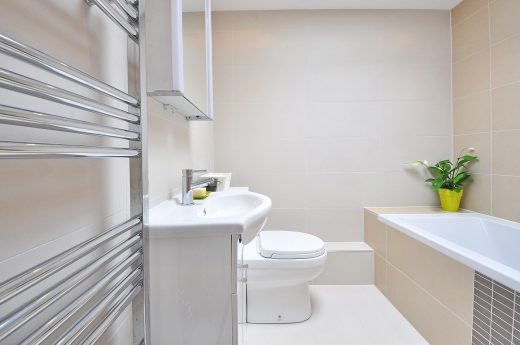 photo courtesy of pixabay
Bathroom Renovation while in Quarantine
Renovating parts of your home can be the project that will keep you excited to get out of bed in the morning, and you should consider your bathroom first. People often get to organise, rearrange, or decorate kitchens, living rooms, gardens, and the likes, but rarely do we get to think of our bathrooms. We come in and out of it every day. Most of us even start and end their day in the bathroom, freshening up in the morning and preparing to sleep at night. Here are some ways you can remodel your bathroom for a better everyday experience:
Enhance its design
Merely painting your bathroom walls or changing the rug you have can already give a nice touch to your bathroom. You can also change toilet paper holders, add a painting, change towel racks and more. These small changes can all add up to a better design and environment in your bath.
Install new items
Sometimes the significant remodel or renovation your bathroom needs doesn't have to be changing its structure. You can install items that can improve your bathroom's design and functionality, such as lightings, mirrors, or porcelain sinks.
Upgrade the essentials
The bathroom is one room any home would always have due to the need for its use. One way of amplifying your bathroom experience is upgrading your essentials: your toilet, shower, and more. Even upgrading and choosing the right toilet for you, considering bathroom space, aesthetics, and water efficiency can bring you to a whole new level. Also, bidets are becoming more and more in demand today, so you don't have to worry about going out of toilet paper. Moreover, people have preferences on the water pressure for their showers. Showerheads can influence water pressure. Changing it may help you achieve the water pressure you want.
How you can keep it on a budget
You can have a low-cost bathroom renovation by shopping online for materials through websites such as Victoria Plumbing and do the renovation yourself like retiling, painting, adding decorative items and such. More so, buying online has been the only option for some who do not want to go out because of the risk of contracting the virus.
Purchasing your materials and doing it yourself will help you save money you would have spent on another person's service when you can learn it and be your project. However, there are still some changes you may want that will require plumbing services. There are also websites where you can avail these plumbing services, and they will come knocking at your doorstep.
Comments on this guide to Low-cost bathroom renovation in quarantine article are welcome.
Bathrooms
Bathrooms Posts
Spoil your bathroom with stylish tiles
4 bathroom upgrade ideas to improve property value
Homes
Residential Architecture Articles
Kayak Point House, Stanwood, Snohomish County, Washington
Architects: Christopher Wright Architecture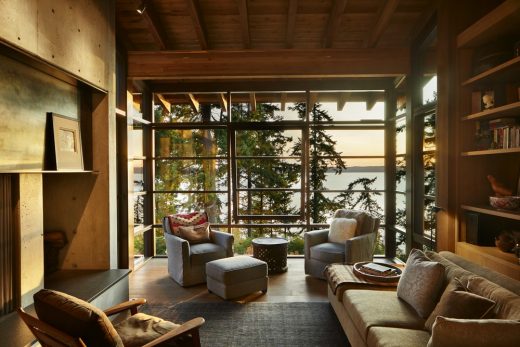 photo © Benjamin Benschneider
Kayak Point House in Stanwood, Washington
This modern American home is nestled lightly between trees on the coast Christopher Wright Architecture created a gem grounded in nature to last generations.
Comments / photos for the Low-cost bathroom renovation in quarantine guide page welcome