Integrating swimming pool into landscape design guide, Property water tips, Building advice
Integrating a Swimming Pool into Your Landscape Design
March 25, 2023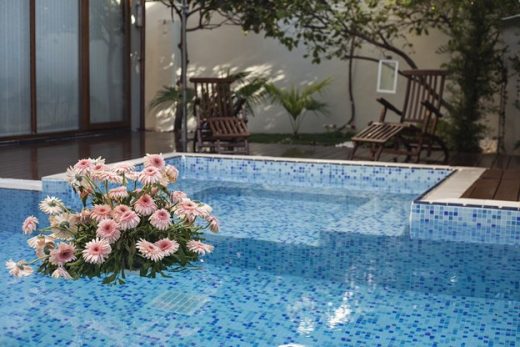 image source : pixabay.com
Swimming pools are a great addition to any backyard, providing a fun and refreshing way to stay active during the hot summer. However, simply adding a pool to your outdoor space can sometimes result in an eyesore that clashes with your landscaping. Integrating your swimming pool into your landscape design is vital to creating an inviting and cohesive outdoor living space. This post will explore some tips and tricks for integrating a swimming pool into your landscape design, ensuring your backyard oasis looks beautiful and inviting all year round.
1.   Build a Patio or Terrace Around the Swimming Pool
Building a patio or terrace around the pool effectively creates a focal point for your outdoor area. Adding seating areas allows you to create inviting spots to relax and enjoy the pool. Use decking materials that complement your yard's swimming pool and landscaping. This will help tie everything together and create a cohesive look. If you plan on hosting pool parties, consider including a pergola or gazebo to create an entertaining outdoor space. The patio or terrace can also add visual interest to your poolscape. Incorporate curved lines, raised planters, and other design elements that draw the eye and create a sense of flow.
2.   Add Greenery and Natural Elements
Plants are essential to any landscape design, including around your swimming pool. Incorporate a variety of foliage and flowers to create a lush and inviting ambiance. When selecting plants, consider how they will look when wet or dry, as well as how their leaves will affect your pool's water quality. Tall trees or shrubs can be used to provide shade for people in the pool on hot days and for privacy if you don't want your pool visible from the street. Add a few evergreen plants to provide year-round color and interest.
3.   Choose Appropriate Lighting
Outdooor lighting design is critical to any landscape design, especially around a swimming pool. Not only will the proper lighting create visual appeal, but it can also help make the area safer for swimmers. Path lights, spotlights, and underwater lighting can all highlight different elements of your poolscape. Consider having multiple types of lighting on dimmers to adjust the brightness level depending on the occasion. If you want to create a truly unique atmosphere, consider incorporating colored lighting. This can be done through LED lights or even fiber optics.
4.   Opt for a Hot Tub or Spa
Swimming pools are fun, but they can require much ongoing maintenance. If you don't want the hassle of keeping it clean, consider opting for hot tubs and spas. Not only are these options easier to maintain, but they also provide relaxing atmospheres that make them great additions to backyard retreats.
Hot tubs and spas come in all shapes and sizes, making it easy to find one that fits your landscape design. You can add plants, waterfalls, or fire pits for ambiance. You can also use them in combination with a swimming pool. This will allow you to enjoy the best of both worlds and create a truly unique outdoor living space.
5.   Incorporate Fun Elements
Adding fun elements to your poolscape is a great way to make it more inviting and exciting. Consider adding a waterslide, diving board, or other interactive features the whole family can enjoy. If you have children, you can also incorporate toys like floating islands or inflatables for them to play with.
To add visual interest, you can also use minor elements like statues and fountains. These features not only look great, but they can also provide a soothing sound that can help create a more relaxing atmosphere. However, it's essential to be mindful of safety when incorporating these elements into your design. Ensure all games and toys are securely anchored and that any slides or diving boards meet the necessary safety requirements.
6.   Add a Sitting Area
Adding a seating area is a great way to make your poolscape more functional and inviting. You can choose from various options like lounge chairs, benches, or an outdoor sofa set. Choose poolside furniture that will be comfortable for lounging and relaxing by the pool. If you plan on entertaining guests, select pieces that will be large enough to accommodate everyone. You can also add cushions and pillows for additional comfort and style. When it comes to placement, ensure the furniture is away from direct sunlight so it won't get too hot. You should also keep it away from water features or plants to avoid damage.
7.   Prioritize Safety
Safety is always a priority when it comes to swimming pools. Ensure the area around your pool is free from sharp objects or hazardous materials that could be a tripping hazard. Also, consider adding elements such as railing and handrails for additional safety.
You should also install a fence around your pool's perimeter and ensure there is a secure gate that can be locked when necessary. This will help keep children and pets from entering the pool area unsupervised. In addition, make sure you have the proper safety equipment, such as life vests and floatation devices. You should also post signs informing swimmers of any rules or regulations regarding pool use.
Your poolscape should be a place of fun and relaxation. With these tips, you can create a beautiful, inviting, and safe outdoor space for everyone. You'll be able to enjoy your pool for years to come.
Comments on this guide to integrating swimming pool into landscape design advice article are welcome.
Swimming Pools
Swimming Pool Design Articles
Swimming Pool Designs
Swimming Pool Building Designs
Important purchases for your new swimming pool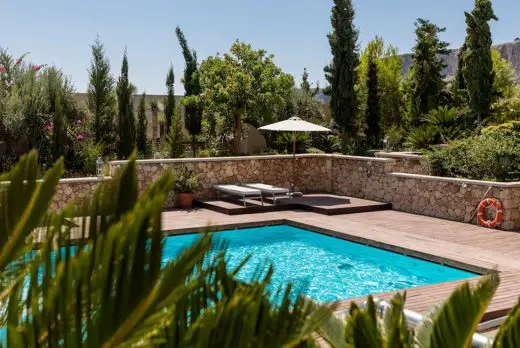 picture : Dim Hou
How to ensure your family swimming pool is child-friendly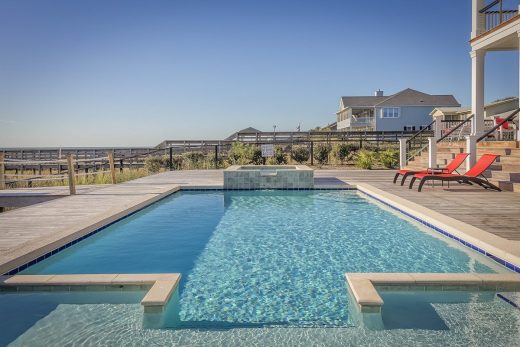 Swimming Pool in Belgium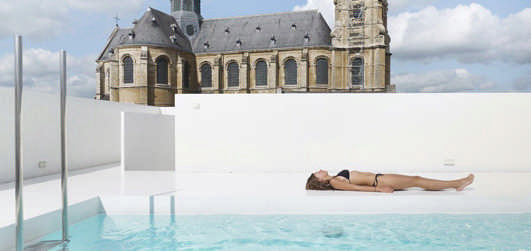 photo : Frederik Vercruysse
Thermal Baths in Bad Ems Building , Germany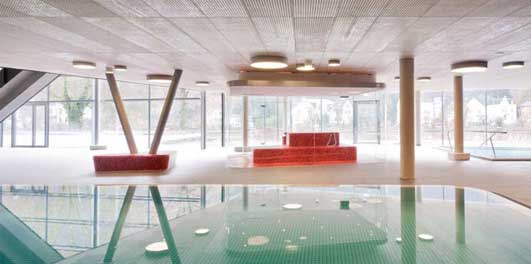 photo © David Matthiessen
Family House Revision & Pool for Art, Athens, Greece
Architects: Eleni Kostika Architecture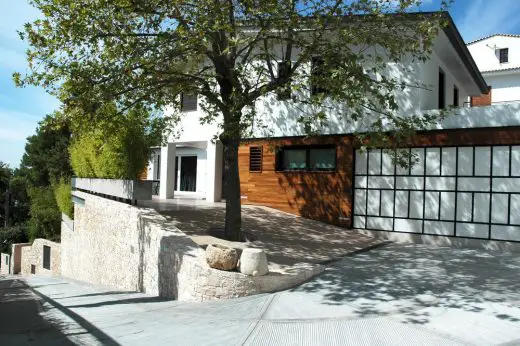 photograph © Alexandros Tsonidis
Family House Revision & Pool for Art
5 Pool Designs That Will Make Your Neighbours Envious
You Should Consider Getting a Swimming Pool
How to clean a green swimming pool effortlessly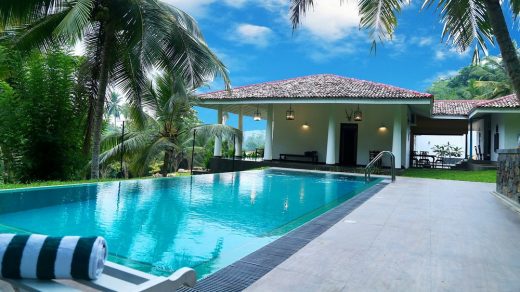 7 reasons to have a swimming pool guide
Swimming Pool Architecture Design Ideas
All You Need To Know About Natural Swimming Pools
Property Articles
Comments / photos for the Integrating swimming pool into landscape design advice page welcome