Install Countertops, Property kitchen style tips, Home building, Architectural Design
Is It A Necessity to Install Countertops Before Selling Your House?
Increasing Home Value Tips – Building Construction Advice Article
10 Apr 2019
Is It A Necessity to Install Countertops Before Selling Your House?
Image taken from Pexels.com
Buying and selling a home is one of the most stressful experiences an adult will go through. It is a huge investment of time and money, and you want to be sure that you are getting the full value available for this huge investment.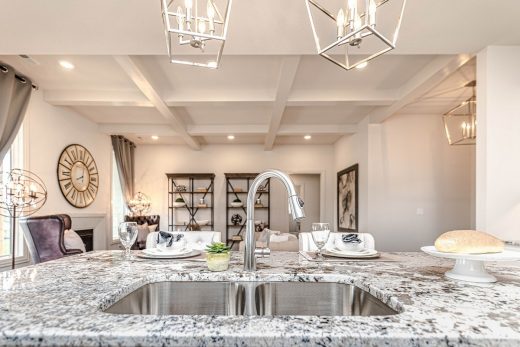 One of the biggest questions asked by people putting their home on the market right now is whether or not it is necessary for them to install new countertops. While we can definitely say that it is not needed, it is also definitely a project that can be beneficial in many important ways, including, but not limited to the following:
Generates More Offers
When people are looking for new homes, custom countertops is for sure something that will stand out to them. As you have people coming in to look at your home, you want them to feel like they are in an environment that they would be happy to call their own. This means you want them to be impressed and to see that it is a space that was well taken care of. New counter tops is a good way to send those important messages to prospective buyers.
Completes The Kitchen
Ask any real estate agent, and you will find that the most important thing to have in a home on the market is a nice kitchen. This is the central location of the home. This is where people will gather for meals, conversation, parties, and more. If you want to invest money in fixing up any area of your home before it hits the market, then the kitchen is the place to focus on. It will make the biggest impact and can seal the deal for the best offer. There is a large array of granite countertops to choose from so you are sure to find the right option to complete your kitchen.
Makes a Huge Difference
If you are trying to improve your home to appeal to potential buyers, then it is important to choose projects that are going to make the biggest difference. You want to make additions and changes that will be easily noticed, and that will be incredibly impressive. Since the counter space in the kitchen is very visible and is used often, it is the perfect place to spend your home improvement money and energy. Make a change that is sure to be noticed by anyone walking through your home.
Can Be Done Quickly
While you don't have to make this change, it is nice that it is a project that can be done on a tight schedule. For a change that makes such a huge difference in the look and feel of a home, it is really exciting that it can be an in and out project. This means you can totally transform the space in your kitchen without having to push back the timeline of your home sale. If you want to make a change that will add to the amount of offers you get, but you have a tight schedule to work within, then new counter tops is a really good option to consider.
There Are a Lot of Options
Every home is different, and you want yours to stand out from all the other options on the market. This is another reason it is so nice that there is such a large variety of granite counter options.
Colors: There are so many different stone colors to choose from. You can find one that is memorable, but that also works with your existing color scheme.
Textures: Whether you want super smooth, roughed on the edges, or something closer to the natural sheen of granite, there is an option out there for you.
Price Range: Whatever your budget is, there is an option that will work with your available funds. Have your budget amount set, and the people you work with can easily guide you to a selection that works for you.
Shapes: Granite countertops will always be cut to work with your unique kitchen footprint.
Conclusion
In closing, it is certainly not a legal necessity for you to install new countertops before selling your home. That being said, it is a very good idea, and can help you in a lot of important ways. If you have the space in your budget and home sale time frame, it is definitely a home improvement option to look into. It could be the change that tips the balance and causes a bidding war on your lovely home.
Building Articles
Slide House, Tokyo
Design: APOLLO Architects & Associates Co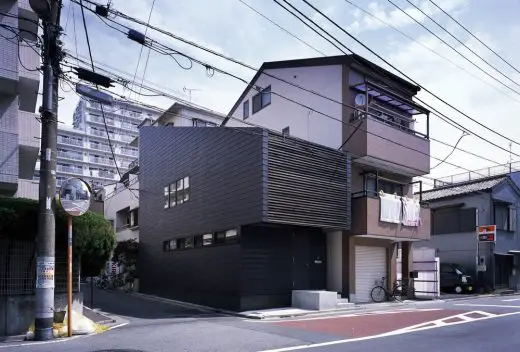 photography : Masao Nishikawa
Slide House in Koto Ward
Comments / photos for the Is It A Necessity to Install Countertops Before Selling Your House? page welcome