Trusted Natural Stone Countertops Advice, Best Kitchen Surface Tips, Home Remodeling
5 Reasons You Should Go with Natural Stone Countertops in Your Kitchen
4 Oct 2019
Kitchen Natural Stone Countertops Advice
Whether you are remodeling the entire kitchen or replacing the countertops only, you have numerous surface choices. While narrowing down your options, you might consider price, return on the investment, and of course, appeal. One option that stands out is natural stone.
Natural stone countertops are growing in popularity, especially for kitchen remodels. However, the upfront investment often creates sticker shock when you're looking at using it in your home. If you find yourself not sure whether to pay the high upfront cost of natural stone, you should consider the vast benefits of doing so before going for a cheaper alternative.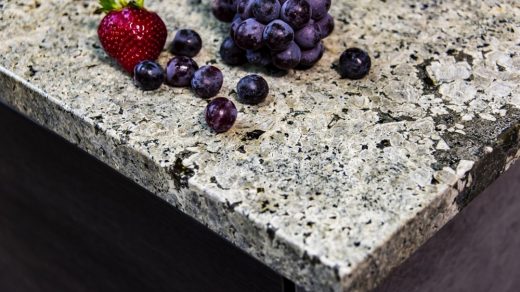 5 Reasons Natural Stone Countertops Are Worth the Investment
Yes, natural stone will cost more. These surfaces include everything from granite to marble to soapstone and even limestone surfaces. While they cost more than linoleum or laminate surfaces, there are benefits to paying a little extra upfront, including:
1. Natural Stone Countertops Are Easier to Maintain and Offer Superior Durability
When compared to laminate countertops or even linoleum, natural stone is easier to maintain and will last longer in your home than other countertop types. Furthermore, if you invest in a non-porous natural stone surface, such as quartz, you get something that requires little to no maintenance.
Granite, marble, and other non-quartz surfaces do require annual sealing, but outside of that, they are relatively easy to maintain, according to Marble. Likewise, they will have fewer scratches or cut marks from daily use like laminate surfaces, and that means you have fewer chances of replacing it over the next few decades.
If you properly care for your natural stone countertops, they can last a lifetime, while everyday use wears out laminate surfaces within ten years.
Every natural stone has different care procedures, and not all natural stone is as durable as the other. For example, quartz is stain-resistant, but marble is not. Regardless, when you compare natural stone surfaces to non-natural stone, they are much more durable and easier to care for.
2. A Quick, Easy Way to Update Your Older Kitchen
Do you have an outdated kitchen that could use a pick-me-up, but you do not want to pay the average cost of a kitchen remodel?
To do a full remodel, you could be looking at anywhere from $10,000 to over $35,000 depending on the upgrades. Instead of gutting your entire kitchen, you can add new countertops as a quick revival. With a fresh coat of paint and brand-new natural stone countertops, your kitchen is reformed without the high price tag or inconvenience of a full renovation.
3. Increased Home Value and Buyer Appeal
Are you planning to sell your home?
More home buyers see potential in natural stone versus laminate and non-stone surfaces. After all, they know a kitchen with granite or even quartz is easier to maintain, and they would rather pay more for a home that has gone through the upgrade process than one where they will have to upgrade themselves.
Natural stone countertops do pay you back over time because your home's value increases the more natural stone you have in kitchens and bathrooms. Also, it can make your listing competitive in a "buyers" market. When you have natural stone countertops, but the competing house down the street does not, a buyer is more likely to buy yours over the competition and for the price you're asking.
In a way, you could look at natural stone countertops as an investment in your home that pays you back.
4. Family-Friendly Surface for Everyday Use
The kitchen is the gathering zone for most homes. Whether you have small children or adult children, your countertops take quite the beating with everyday use – from cooking to doing homework on the countertops to tossing a gym bag on the surface while grabbing a bottle of water from the fridge.
Natural stone can withstand the daily abuse you throw at it, and when you have smaller children that do not understand the damage their spilled juice or crayons can make, it is worth the investment. Laminate countertops stain and bubble quickly, while most spills and messes are wiped up without much fuss on natural stone.
Some natural stone surfaces are so hardy that they are nearly indestructible – which means fewer chances of scratches, chips, dents, or cracks.
5. Variety of Colors and Options to Choose From
One of the best features of natural stone is the color and pattern options. Every type of natural stone surface has a unique color and pattern waiting for you to use in your kitchen. Regardless of your color preferences, you can easily find a natural stone surface that matches your new remodel.
Take quartz, for example. You can find quartz surfaces in colors ranging from white and marble-esque to sleek black with crystal sparkles. With granite, you have shades ranging from black to white to red to brown and even blues.
You can browse the endless rows of natural stone slabs and find one that suits your budget and color preferences with ease – making it easier to match the natural stone to your new kitchen.
Bottom Line: Natural Stone Countertops Provide Durability, Longevity, and Value to any Kitchen
Whether you are remodeling the entire kitchen or just replacing your surfaces, natural stone is a contender. If you want a countertop that will last you for years, hold up against everyday use, and still provide your home with value, then you need natural stone.
Natural stone is a category of countertops, and within that category, you can find a surface that suits your budget – and the prices might surprise you. If you are on a tight budget, start with granite. If you want something that is indeed maintenance-free, look to quartz. If you want a surface that is sleek, rustic, and still durable, consider soapstone.
No matter which natural stone surface you end up using, you will have a countertop that lasts your home for decades and with proper care can look as great as the day you installed it even 20 years from now.
Kitchen Design
Kitchen Articles
Installing Modular Kitchen in Your Home
Selecting the Right Storage Cabinets for Your Kitchen
Building Articles
America Architecture News – latest building updates
Casa A, near Lima, Peru, home design by BORDE Arquitectos: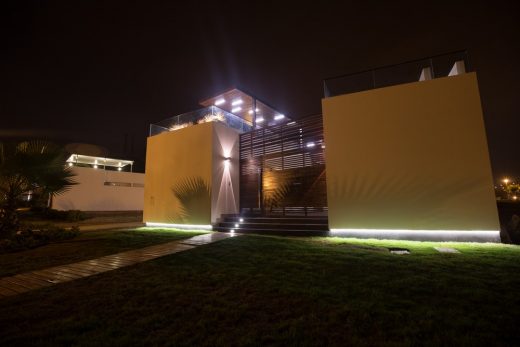 photography: Roberto Zamalloa
Casa A in Lima
Comments / photos for the 5 Reasons You Should Go with Natural Stone Countertops in Your Kitchen page welcome