Innovative interior features of modern homes guide, Furnishing style advice, Building decor tips
Innovative interior features of modern homes
July 1, 2022
Buying a new house is a challenge as you have to work around a lot of requirements and check a lot of aspects. Exterior and interior designs play a vital role in making a house 'modern'. If you are willing to buy a house soon and already have some of the best moving companies in Florida shortlisted for the relocation process, you must know what makes a house modern in the latest times.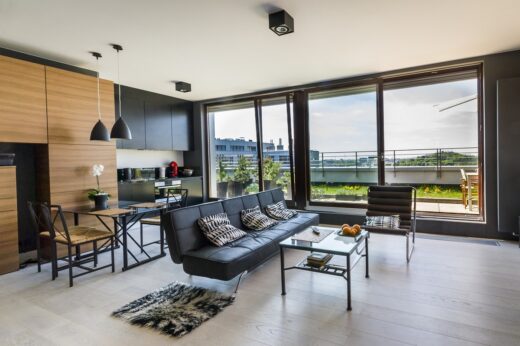 Even if you own a house and want to renovate it as per the modern standards, having an understanding of the latest features is important.
This post contains some amazing interior and exterior design ideas that are in trend. You can go through the list and design what changes you want to make in your house to make it your Dream Home.
Innovative interior features of modern homes list
Modern home design; what is it?
Simply put, the modern home design comprises clean, crisp lines, sober color pallets, and geometric shapes added to the home. The modern homes reflect a unique style which reflects in the interior design and architectural style of the construction.
The idea of minimalism and no fanciness can be easily seen seeded in the material used for modern design. The preferred choice of constructional material according to modern ears is steel, glass, and metal of different sorts.
Moreover, the modern design speaks of simplicity and it can be seen in everything right from the floor plan to the choice of furniture and décor. In other words, modern design can also be said the idea of creating a relationship between form and function.
Modern interior design ideas:
To give a complete makeover to your place and convert your traditional home into a modern home, you can try a lot of interior design features. The easiest and most effective features to include are:
Choose an open floor plan
To start with, choose an open floor plan; a core feature of modern homes. With an open floor plan, you can easily create a comfortable, airy, and social living space. Three rooms of your home i.e., kitchen-living room, and dining room are combined as one to make a large room. No doors or walls are restricting the traffic which means you can easily move from one part of the room to another.
Change the color theme
The recommended choice is earth-toned colors. White, beiges, and tan colors are given great importance in modern homes. These neutral colors make an amazing base for you to decorate your new home and create a personal space.
Industrial elements are important
Having industrial elements like open beams and metallic construction is the core of the modern design. Try and use steel, concrete, and glass as much as possible while pairing them smartly with natural elements such as wood and stone. Make a feature wall with an exposed brick construction design to elevate the look of the house. Whether you are buying a new house or renovating an old one, these elements work amazing in uplifting the face of the property.
Add more shapes
Geometrical shapes allow you to bring a modern appeal to your living space. They are great tools to pique the interest of your guests and at the same time create a perfect balance in the interior. Incorporate geometrical and playful shapes in the art, lighting, wall molding, or furniture of the room.
Add wooden details
An entire wall of wood or wooden flooring is two excellent ways to add wooden details to your modern home. You can also choose to ass wooden frames to the wall or wooden piping covering all the corners of the rooms.
Welcome natural light through oversized windows
Finally, add oversized windows to the room design and welcome natural light, naturally lit rooms are A-rated under modern design ideas. Having large windows also makes the rooms look bigger and brighter. So, if you are dealing with a space crunch, adding a large window to the room can be a great solution.
Creating a modern space is easy as far as you have an understanding of modern features. The modern home design revolves around simplicity and minimalism. So, keep it simple, choose neutral colors and be playful with the shape of things in the house. You will be able to transform your conventional home easily and enjoy the perks of modern home design.
Comments on this guide to innovative interior features of modern homesarticle are welcome.
Houses
Contemporary Property Articles – architectural selection below:
Ghyll House, Sussex, England
Design: Strom Architects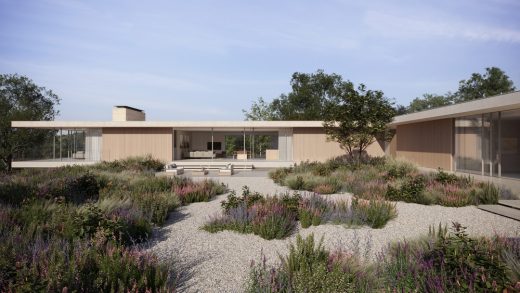 image : LB Visualisation
Ghyll House, East Sussex Property
Sea Breeze, Camber Sands beach, England
Design: RX Architects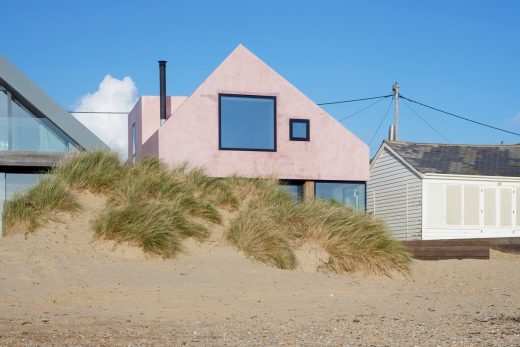 photo : Richard Chivers
Sea Breeze on Camber Sands beach, East Sussex
Buildings
Property and Furniture Posts
Ideas on What to Put On a Coffee Table
Contemporary Interiors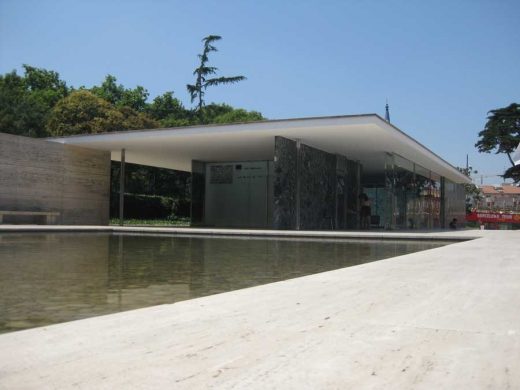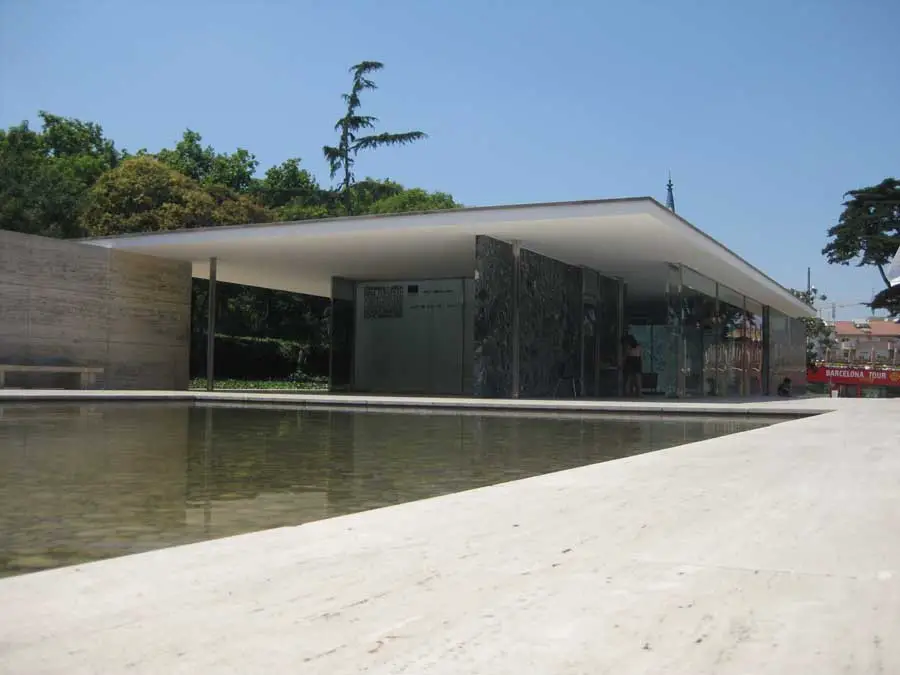 photo © Adrian Welch
Comments / photos for the Innovative interior features of modern homes advice page welcome