Importance of medical fitouts for patients and units, Sydney healthcare building, NSW hospital clinics
Importance of medical fitouts for patients
12 Mar 2021
When it comes to healthcare providers, most of them are currently struggling to create a good reputation in the healthcare industry. Currently, there are a lot of different healthcare providers which have risen in the last few years. Due to this most healthcare providers are trying to provide the best of medical and affordable services to people. Since the hospital or medical center is one of the most important elements in providing the necessary healthcare to the patients, it becomes very important that the overall design and structure of the premise is efficient and should show more positivity.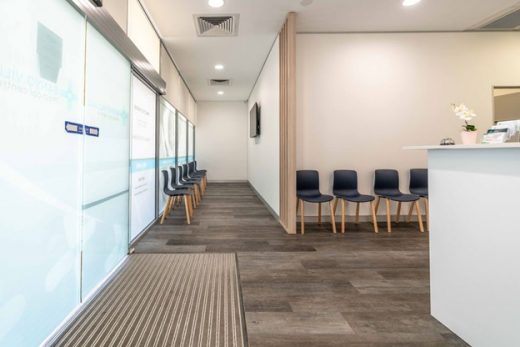 Importance of medical fitouts for patients and medical units guide
One of the most important aspects of this is the amount of functional space that a medical clinic or hospital has and this is what places them above the other healthcare service providers. Properly utilized functional places in the medical facility will enable the professionals to be available for the patients anytime and this is what the best medical unit would want. To achieve this, most of the reputed healthcare services providers make sure that they use the services and help of medical fit-out teams and professionals. And medical interior design professionals, such as Interite Healthcare Interiors, can help attain these goals.
Although there are a lot of reasons as to why Medical Fitout Sydney is great for medical centers and hospitals to prove their worth and effectiveness in the field of healthcare, it also creates a great environment for the patients to help them feel more confident with the professionals. One of the major benefits of getting the medical fit-out for health care centers is that it enhances the atmosphere of the clinic, where people could feel a lot more confident in trusting the medical professional and also makes the environment more comfortable for doctors and nurses to work in. It is a very important element as you do not want the patients to feel cramped in less space and stressed due to inefficient medical staff operation.
A great healthcare premise makes the patient feel a lot more relaxed and refreshed. Medical Fitouts will not only work for the professionals but it will also make sure that the medical experts are able to work in much better coordination. Imagine a medical unit where the Emergency Rooms are at one corner and X-ray rooms are in another corner.
It would be problematic for patients to travel so much in this situation. Also, it would waste a lot more time for the medical team in attending to other patients. A well-planned medical fit-out will allow the departments to work together in many efficient ways as their placement is done according to the patient requirements and the dependency of one department on another.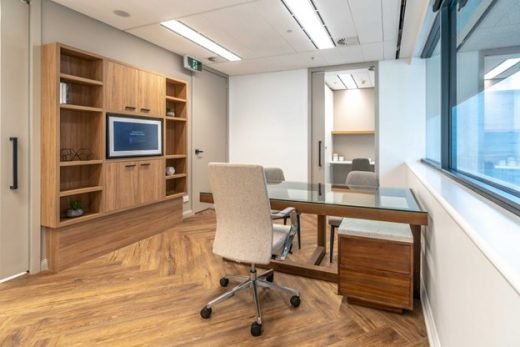 Choosing A Medical Fit-Out
Investing in excellent quality medical fit-out can benefit your clinic or medical facility by incorporating innovative design elements. A well-designed medical fit-out presents your business as more professional and welcoming, enhancing the architectural variants and creating an environment to optimize patients' recovery and well-being. In addition, a less clinical medical fit-out design can help increase patients' comfort.
When choosing the perfect location for your medical fit-out, consider several factors. Determine the lines of vision, noise levels, ambient lighting, privacy, drainage system, and relevant council approvals.
It's crucial to define the right budget for your medical fit-out by working hand-in-hand with a reliable contractor to estimate the expenses, including material and labor costs, accurately. Discuss the best features to incorporate in your medical fit-out, such as modern technological devices for a more productive and efficient operational functionality.
A medical-fit out shouldn't only serve your current requirements. Choose one that can adapt to your medical facility's future needs and changes. A medical layout with a larger space than you need can prepare your medical facility for expansion and long-term growth. You'll also reduce the hassle of finding ways to upgrade an outdated fit-out to handle more patients in the future.
No matter how many reasons one can list for choosing a good medical fit-out team, the final result of the same remains the same. Choosing a good medical fit-out will allow you to create a great reputation among all the other healthcare units out there. The comfort and positivity that this medical fit-out will provide to your patient, cannot be achieved otherwise.
Also, it will increase the confidence of the patients and other people in the name of the healthcare unit. Medical fit-out contributes heavily to the good reputation a healthcare unit has in the market. A great medical fit-out professional will be able to make things at the healthcare unit a lot better due to their previous experience and successful medical fit-out project. They will not only provide a great viewpoint on each and every point that is there to take care of but will also make sure that you understand the importance of each change that will affect and improve the medical unit.
Comments on this guide to Importance of medical fitouts for patients and medical units article are welcome.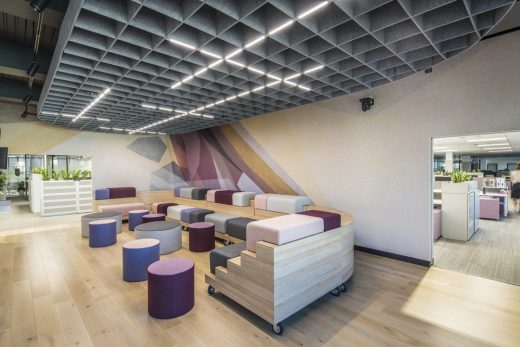 photo courtesy of architects
Comments on this guide to the importance of medical fitouts for patients and medical unitss article are welcome.
Healthcare Design
Health Posts
6 Home Improvements That Can Improve Your Health
How can internet be positive for mental health
Importance of Health Education for Students
How To Become A Healthier Architect
"COVID-19 Remote Working Architects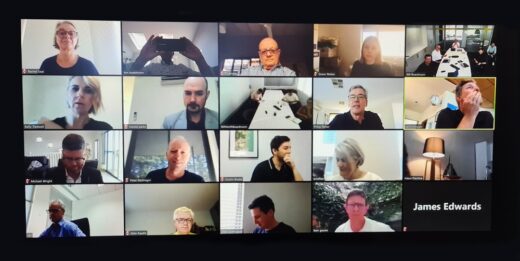 COVID-19 Remote Working
Comments / photos for the Importance of medical fitouts for patients and medical units page welcome