4 Alternatives to wall mounted air conditioning, Building AC tips, Home cooling system advice
Top 4 Alternatives To Wall Mounted Air Conditioning
7 Mar 2021
For some parts of the world, the temperature can go as high as 35 degrees Celsius in the summer months, making an air conditioning unit a staple in every house. Most of them are wall-mounted as they produce colder air. However, having a proper ventilation and cooling system may not always be the best solution to this problem.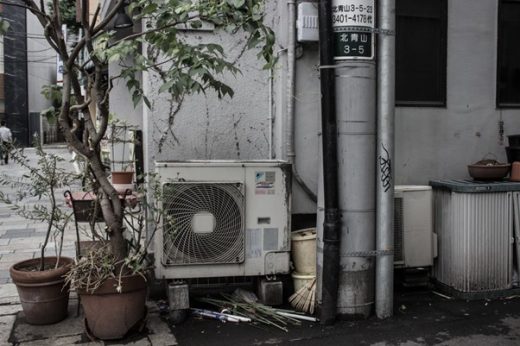 Ducted Air Conditioning
As the name suggests, it is a kind of air conditioning system that gives cool and hot air to a series of ducts connected all over your house or any commercial buildings. It consists of a condenser, compressor, and an air handling unit that is usually located in the basement or attic.
A ducted system is also called a central air conditioning system and has two types: the split type and the packaged central air conditioners. According to experts, if you have a large area, ducted systems can give you much better airflow and constantly will provide you with fresh air circulation and a good alternative to wall-mounted in terms of aesthetics and vents. Ensure that you have it professionally installed by the recommended service provider to ensure everything is connected the way it should. Having a ducted system may cost more than a window-type air conditioning unit, but it is the best for a long-term solution.
Ductless Air Conditioner
Drilling walls and putting a pipe on them isn't always an option for everyone, so a more discreet way to install air conditioning is with a ductless system or most commonly known as a mini-split system. This air conditioning unit has a condenser unit located outside the house then there are small units attached to the condenser, which are attached to a wall.
One advantage of having a ductless air conditioner is it allows each room to adjust its preferred temperature. The cost of installing a ductless system ranges from $1,700 to $7000 depends on how many rooms and necessary works are needed.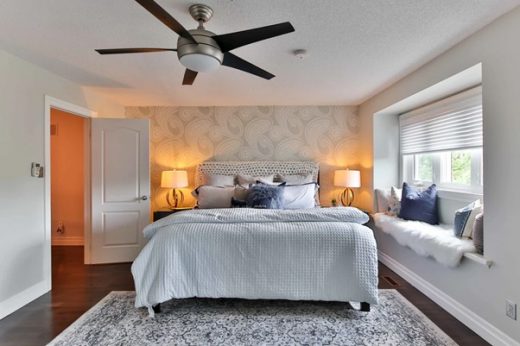 Ceiling Fans
If you want a more traditional way of cooling a room, get a ceiling fan. It is another best option if you wish to reduce your electricity bill and a great alternative to wall mounted aircon. Always keep in mind that ceiling fans do spin both clockwise and counterclockwise. It is designed for two main reasons to push the air down and to pull the air up.
During the summer months, you should set your fan to spin counterclockwise. It will push the cold air down and help the room cool. During winter, it is best if you turn your fan to spin clockwise. It will pull up the air upwards and disperse throughout the open area to regulate the heat inside the room. Plus, getting a ceiling fan is a cheaper investment compared to wall mounted air conditioner. The power consumption of a ceiling fan is also low compared to an aircon unit which can definitely help you with your power bills.
Evaporative Cooler
There are months that the weather can be dry and humid. If you do not want to use your wall-mounted air conditioning, you may get an evaporative cooler. It has a fan and a pad that is blown by the fan allowing water-cooled air to blow into the room. To cool the house using an evaporative cooler, you have to open the windows to allow the hot air to go out, leaving the cool air in the room. One significant advantage of getting an evaporative cooler is that it makes use of water as the main source of coolness. It does not use any harmful chemicals such as refrigerants that could badly damage the ozone layer, and it does not consume too much electricity, which can also contribute to your power bill. There is another type of cooler that is a great option for everyone. It is the Spot Cooler. These units are small cubes that require you to fill them with ice or cold water. If this is turned on, it can provide cold air within a few feet radius, perfect to place on a table next to you.
Alternatives To Wall Mounted Air Conditioning Conclusion
These are some of the good alternatives to wall-mounted air conditioning units that you can purchase and try. Though two of the alternatives do not give as much cold like an air conditioner, they can still keep you cool during the summer months. However, if you are willing to spend money and see an airconditioning unit as an investment, a ductless system is another best option to consider.
Comments on this 4 Alternatives To Wall Mounted Air Conditioning article are welcome.
Air Conditioners
Air Conditioners Posts
What are the benefits of air conditioning services
True cost of poor HVAC maintenance
6 reasons why ducted air conditioning installation are best
Home Articles
Residential Architecture
Comments / photos for the Top 4 Alternatives To Wall Mounted Air Conditioning help guide page welcome