Residential Property Protection, Secure Building, Homes Safety, House, Domestic Architecture
How to protect your prized possessions
Article – 25 May 2012
How to protect your prized possessions Guide
The designer shoes you've seen in a magazine; the flat-screen TV your best friend has bought; the iPad you've been eyeing up in the shop window for the last month – we've all been there. We spot a luxury item we can't resist and spend the next few months saving up enough money to buy it. But how would you feel if your house was broken into, if your roof leaked, or even worse, there was a fire and your prized possessions were destroyed?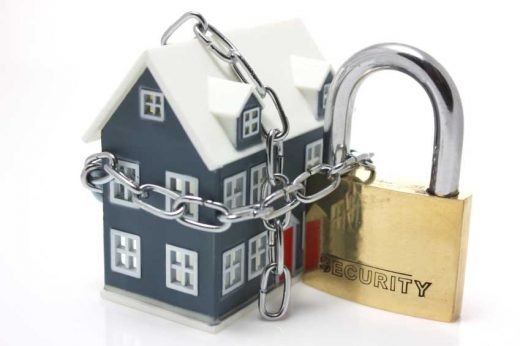 You may breathe a sigh of relief that you remembered to take out contents insurance. Not everyone will be so fortunate – one in five of us has no home contents insurance at all. But for those who have cover, problems can arise if they forget to add any new purchases to their home insurance policy, while a quarter of people with contents insurance underestimate how much their home contents are worth. Time to make sure your cherished items are protected, then.
It isn't just those one-off big ticket items you need to think about. Do you have a wardrobe fit for a king – or a queen? The contents of your closet could be worth thousands of pounds: recent surveys have claimed that the average Brit could own as much as £7,000-worth of clothes, accessories and jewellery. Have you ever stopped to add up the total cost of all your clothes and shoes? And what about the new sofa you've just bought, your cherished CD collection – or the appliances you've used to kit out your new kitchen?
If you are underinsured, these would all cost a lot of money to replace. The best way to make sure you have enough contents insurance is to go through each room of your house and make a list of all your items. You don't want to leave anything out. Remember to note down carpets, curtains, kids' toys, even garden tools.
Remember that terms conditions and exclusions apply to all insurance products though – so make sure you know what is and isn't covered by reading the Policy Documents
The most important thing is not to guess how much all your possessions are worth. You might remember how much everything cost, especially if you still have the receipts, but it is also important to think about how much it would take to replace all these items, taking inflation into consideration. For heirlooms and antiques, it is probably worth getting a professional valuation. Certain individual items may need to be individually listed in your home insurance policy – the diamond engagement ring you've just bought, for example. Six million UK households could be underinsured because of the rising value of precious metals and gems.
You will have to claim on your buildings insurance if you suffer a disaster such as burst pipes, a leaking roof or a fire But what about the damage to your furnishings or your clothes? If any of these items are ruined, you'll need to rely on contents insurance if the unthinkable happens.
We all spend a lot of money on our treasured possessions. If you are underinsured, many insurers will pay only the corresponding percentage of the claim – even if you are not claiming to the full value of your cover.
Issued by Barclays
This article has been written for information and interest purposes only. The information contained within this article is the opinion of the author only, and should not be construed as advice or used to make financial decisions. Expert financial advice should always be sought and any links contained within this article are included for information purposes only.
Barclays is a major global financial services provider engaged in retail banking (current accounts and instant access savings accounts), credit cards, corporate banking, investment banking, wealth management and investment management services, with an extensive international presence in Europe, the Americas, Africa and Asia.
With over 300 years of history and expertise in banking, Barclays operates in over 50 countries and employs over 140,000 people. Barclays moves, invests and protects money and provides ISAs, home insurance, life insurance, a mortgage calculator, guides on how to buy shares and other services for over 49 million customers and clients worldwide. For further information about Barclays, please visit www.barclays.co.uk.
Property Information
New UK Properties – Selection
House in Highgate, London



photograph : Mel Yates
House in Bohermore, Ireland



photo : Paul Tierney
House in Suffolk, England



photo : Peter Guthrie
Website: Architectural Walking Tours
Comments / photos for the How to protect your prized possessions page welcome