How to Plan and Save Space in Your Living Room Advice, Building Guide, Homes
How to Plan and Save Space in Your Living Room
19 Nov 2020
A living room is the part of your house that you will spend the most time in during the day. It is the centre of your house or flat, and it is responsible for creating the right cosy atmosphere, which is why it is so important to get it right.
Designing a living room is a challenge in itself which becomes even more demanding when you don't have a lot of space to work with. Fortunately, there are a couple of tricks and planning tips that can help you create the perfect living space. Here is everything you need to know to plan and save space in your living room.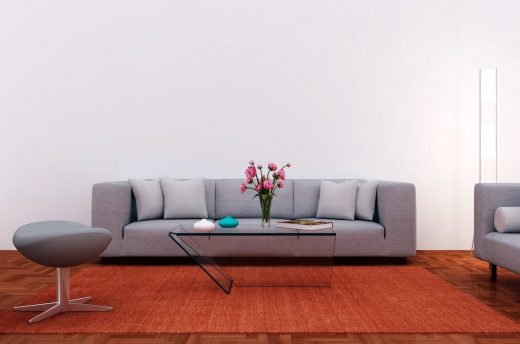 Plan the Layout Carefully
Planning is the key element to designing your living room if you want it to be effective. When you are not an expert, it is hard to imagine a corner sofa bed from UK and a bookcase from a Swedish producer to match inside the same room. Spatial layout is not something anyone can do well, but you can always download an app, scan your living room, and fill it with the furniture you like from all over the world.
Choose the Right Sofa
It is hard to imagine a living room without a comfortable sofa. It is an essential piece of furniture that you need to complete this room. Make sure that it matches the theme of the living room. Don't mix in a dark-colored leather Chesterfield sofa to a bright-pastel-themed living room. It will look odd and out of place. There are plenty of sofas available on the market. We recommend you choose one that can also serve as an additional bed if you need it. If you have a larger family, a corner sofa should be your choice, as it provides the most sitting area, but if you don't have much space, a 2 seater sofa will do its job perfectly. Look for inspiration online, but if you can, always go out and see the furniture "live" before you buy it.
Consider Modular Storage Furniture
Some people forget that the living room is not only suitable for relaxation and social purposes, it is also a great place to add some additional storage. The most important rule when it comes to interior design, there is no such thing as too much storage. A great solution for all kinds of rooms is to look for modular storage furniture. It is functional, saves a lot of space, and it fits with the current trend of minimalism.
Add a Mirror
This is an old trick of interior designers: a well-placed mirror can make the room appear larger optically , and make it appear more modern at the same time. If you want to make your living room look aesthetically pleasing, instead of a big, distracting painting, hang a mirror on the wall.
Lighting Ideas
The kind of lights you put in your living room should vary based on your needs. There will be, of course, one bright, general lamp in the middle of the ceiling, but what about additional lights? We recommend you add LED strips around the floor where it meets with the walls of the room. This way, you can create a more dim atmosphere in the room when you need to rest and relax.
Keep the Decorations to Minimum
The old days, where you had to display a dozen family pictures, all kinds of souvenirs from around the world, and other gadgets and decorations are long gone. These days, the rule, less is more, is practised, and we encourage you to keep the decorations in the living room to a minimum. By doing so, your room will appear more clean and tidy, but also modern and well-thought-out. Add one picture, or a candle and keep the clutter away, and you will see for yourself how much easier it is to clear your mind in such a setting.
How to plan and save space in a living room – Final Thoughts
The living room is one of the most important, if not the most important room in the house. It is where your family meets and spends time together, and where you relax after a long day at work. Take some time to plan and design it, use the tips mentioned above, and it will become an oasis inside your home.
Comments on this guide to How to plan and save space in your living room advice article are welcome.
Living Room Design
Living Room and Furniture Posts
Warm Up Your Living Room With These Decorating Tips
Ideas for arranging a living room with corner sofas
How To Create The Ideal Living Room Space
Building Articles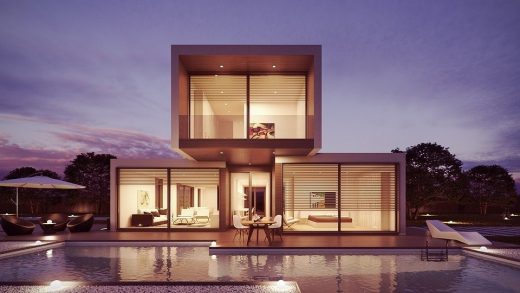 image courtesy of article provider
Comments / photos for the How to plan and save space in your living room advice page welcome