Home Renovations: DIY or Hire a Pro Tips, House Refurb Guide, Property Renewal Design
Home Renovations: DIY or Hire a Pro Guide
13 Aug 2020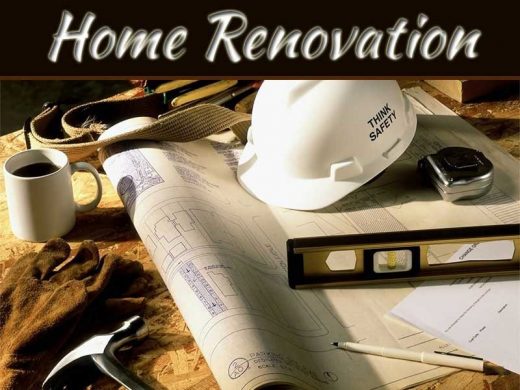 The first question you need to ask yourself when you get the itch to change or fix something in your home is whether it's more cost-effective to do it yourself or whether it wouldn't be better to employ a specialist.
There are trade-offs in time, money and results, and it's always a matter of personal confidence as well as budget. However, at the end of the day, whether you are doing the work yourself or hiring an expert depends on exactly what needs to be done and on your level of expertise in that field.
When to DIY
The Project is Small
It is a good idea to take some time before you start to do some research on what you want to get done. For example, if you want to replace a kitchen faucet, you may need to watch videos, read about faucet types, and ask sellers for advice. Projects like this are quite small and you can learn to do them easily, so it may not be necessary to hire a plumber.
You have the Patience to Work Around Minor Errors
You might need to make extra trips to the store because you weren't calculating the amount of material you needed correctly for the project at hand.
However, going to and from the store can be frustrating for someone who doesn't have the patience for such activities and this can potentially wreck the entire project even before it gets started.
Also, expect that the DIY project on the first try may not be that great. If you are patient and flexible enough to work through minor errors, it will help.
Home Repair is a Hobby
You can enjoy a DIY project involving those or similar tasks if you enjoy painting, carpentry, and other minor home improvement activities. You might also find the process as fun as the end product.
When to Leave it to the Pros
Home experts advise hiring a professional for any project that requires compliance with building codes or permits.
Many maintenance projects, such as some forms of HVAC repair, may also require special permits, depending on the area you live in.
Therefore, before initiating a project, you should first ask your local council for any special criteria that they may require.
There are certain facets of a project that the professionals should always be left with. This could be because:
It is Dangerous
If you make a mistake when doing big electrical work, for example, it can have catastrophic consequences. To do any electrical work you must get a licensed and qualified electrician.
It Could Cause Injury and Damage
There are a few occupations that could cause significant and costly harm to yourself and your home if done poorly. This could not only be a major setback to your renovation project but could also impact your home's value.
You are Not Qualified
If any work needs a special license or permit, that's typically a good indication it's beyond a DIYer's reach.
Some of the renovation work that requires an expert include:
Electrical work
Electrical work is dangerous stuff and there is a very real chance of electrocution or explosion. Electricians need to be trained before doing any job, so be sure to find a successful electrician, unless you have the correct qualifications.
Plumbing
Having a license and certificate before completing any plumbing work is mandatory in most regions, says Dave, Founder of Hampshire Plumbers. In taking on some plumbing jobs yourself, there is a major safety risk, not to mention the potential of you causing damage to your house, which can be expensive to fix. It is best to leaving gas and water to plumbers in most cases.
Structural Work
Any construction work on a renovation project should involve a professional licensed contractor.
Replacement Window Installation
In a bid to save money, many decide to install their windows replacement themselves. However, experts at Window Factory say that this "is often counter-productive, as we get called out to correct mistakes and then install the replacement".
Roofing
While there might be some roofing jobs that you can do yourself, such as removing a few broken shingles, this form of work is generally best left to the Northern Kentucky roofing contractor professionals.
HVAC
Everything associated with air conditioners and refrigerators should be left to the pros as well. Chemical refrigerants are harmful and require special training for handling, which is why the government requires a certification for all installers and technicians.
Hiring the Right Contractor
If you want to hire a pro, you are going to have to do some research. Make sure that you get written estimates and ask for contact references to be sure you are choosing a qualified, reliable contractor. You will also ensure that the contractor has all the licenses and insurance required for the job.
Home Renovations – Wrapping up
When planning a home improvement project, you should know the difference between a DIY job and one that an experienced contractor is expected to perform.
You should weigh up the advantages and possible dangers and then make the right decision for your situation by considering the time you will have to spend on the project, your experience, and the complexity of the task.
Comments on this Home Renovations: DIY or Hire a Pro advice article are welcome.
Home Renovation Articles
Home Renovation Posts
Decorating Hacks to Make Your Home Feel Unique
7 Renovation Tips for Homeowners
7 Tips To Spice Up Your Home And Increase Value
Home Renovation Tips to Keep in Mind
Building Articles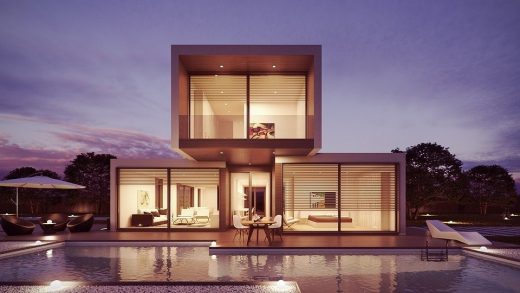 image courtesy of article provider
Comments / photos for the Home Renovations: DIY or Hire a Pro page welcome