How to Make Your House Look Professionally Cleaned Guide, Clean Home Tips, Online Tidy Property Advice
How to Make Your House Look Professionally Cleaned
18 Feb 2021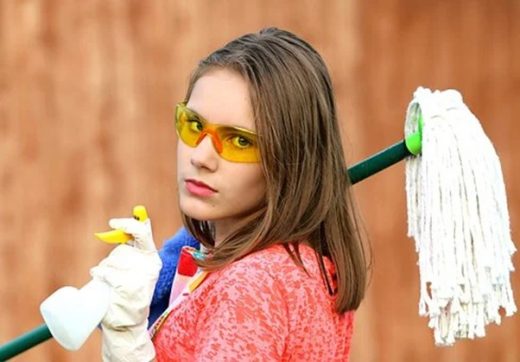 Having your own house is an achievement, but it is also a responsibility. Your home needs to be maintained regularly, and the most gruesome maintenance is cleaning.
Cleaning your home is very time consuming and requires a lot of effort. Usually, people would hire maids or cleaners to do the dirty work. But why would you spend extra money to let someone do it for you when you can do it yourself?
According to Breathe Maids hiring a professional can ensure that your house will be squeaky clean without spending time and effort, doing it yourself also has benefits. Cleaning can be therapeutic for you, and you will be able to save money in the process too.
If you worry that you would not be able to clean your house the same way professionals do, you do not have to worry anymore. You can definitely clean your home like a pro with these tips.
Plan It
Be efficient with how you clean. List the areas you need to clean and plan out which ones you will do first. Being organized will speed up the process, and you would not miss anything.
Declutter First
When you are in the process of cleaning a room, you want to declutter first before cleaning. You want to have a clear canvas. This means you clear out space and remove the things out of place. Rearranging the shelves is one example of decluttering. Throwing out the trash and putting scattered dirty clothes in the laundry is another.
Know What Tool To Use
You do not need special tools to achieve high-quality results. As long as you have the essential cleaning tools like cleaners, vacuum, mop, sponge, duster, and rag, you can make your house spotless.
However, there are more effective tools to clean certain things because of their texture and material. For example, with dealing with carpets, My Home Carpet Cleaning shares that their process depends on what the carpet is made of. You can easily clean carpets with no stress if you know the material.
Dusting Before Wiping
Another cleaning tip is dusting. Technically, you could just wipe without dusting, but it is better if you do it first. By dusting your shelf, tables, and other furniture, you remove the first layer of dirt, minimizing the amount you will need to wipe out. This technique will give you cleaner results.
Vacuum All The Way
A vacuum will be your best friend when cleaning. With a vacuum, you will be able to suck all the dirt more effectively. You also vacuum your upholstered furniture to have a deep clean.
Pro tip: Vacuum first before mopping but do it after dusting.
Do Not Forget The Walls And Ceilings
When cleaning, do it from top to bottom. Remove any cobwebs on your ceiling. Dust and wipe off the walls and clean out any markings. Do not forget the moldings as well.
You do not need someone else to clean. You can do the task and still have pro-like results. These tips will help you in achieving that. Professionals themselves even do these. Save yourself some money, and who knows, this might be a relaxing hobby for you.
Comments on this guide to How to Make Your House Look Professionally Cleaned article are welcome.
Home Cleaning
Cleaners Posts
How to have your House Ready for Every Season
How To Keep Your House Sparkle Clean
Why Cleaning Your Apartment Is No Longer Profitable
Home Articles
Residential Architecture
Comments / photos for the How to Make Your House Look Professionally Cleaned page welcome