6 Essential Tips for Managing a Large Garden guide, Home Landscape Tips, Online Advice
6 Essential Tips for Managing a Large Garden
19 Feb 2021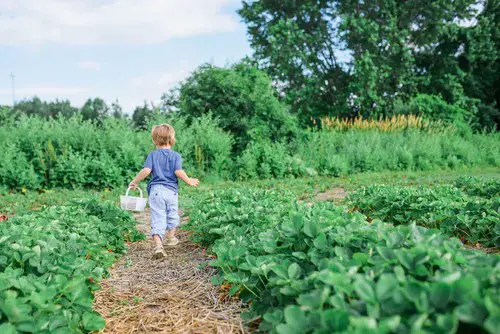 How do you manage a large home garden? If you reside in a town or remote areas, you need to have a well-managed home garden. It's one of the most exciting challenges you can do during your free time. Other than providing you with the natural necessities, a home garden is a relaxing adventure. Most people do think that having a large garden is too demanding. That's not true, especially if you manage your garden well from the start. You have to plan it well, care for the soil and follow other procedures to ensure your garden looks good. Here are some tips for managing a large garden.
1.   Get an ideal location
A large garden will be easier to manage if created in a strategic location. You don't place your garden anywhere since it can create inconveniences to your home or become difficult to manage. Your garden should be near the parking area to enable easier access of tools and equipment to the park and remove unwanted items from it. The place should also be near the water source, to allow the more comfortable laying of water pipes and other systems. The water source should also enable a more comfortable placement of walls, terracing, and other garden activities. It should not inconvenience any of the processes.
2.   Protect what's in the garden
It can be devastating to spend most of your time creating a vast garden and then losing everything to pests and diseases. Your garden should stay protected at all times. It would help if you always kept off rodents, deer, digging dogs, and other animals off your garden. Ensure you remove every structure and plants that may attract animals or cause inconveniences to your garden. Often, trimmers at A&J Tree stump removal and trimming that you hire a company to remove such structures and trees that will attract animals or pests that will destroy your plants in the garden. Other than cutting down the target trees, they will uproot the stumps, prune the overgrown ones, clear bushes, and plant friendly trees.
3.   Have multiple entry points
Your garden should be reachable from any point in your compound. This situation makes it easier to visit and maintain every area as required. It also saves time, since you don't have to enter using one gate and travel to reach the farthest point. You can have one entry at the foot of the garden, another one in the middle, and the last one at the end of it. If you have portioned your garden, you can have different gates to visit each section on its own as per the items.
4.   Have cross-cutting paths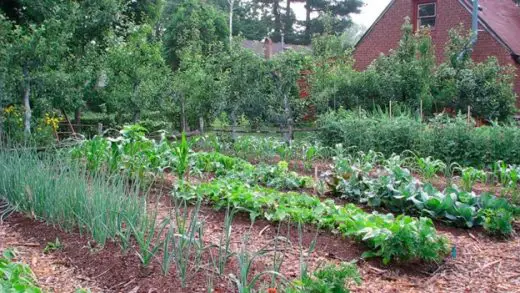 Walking in your garden anyhow damages the soil and the vegetation on it. It's recommended to have cross-cutting paths to make your garden more accessible. This prevents tramping the ground all over, decreasing air spaces, thus removing the necessary oxygen required by plants and other living organisms. Use the pathways when walking in the garden.
It would be best if you constructed the paths in such a way that you can reach every area easily. Ensure you have the main pathways and the feeder paths. The main crossways should accommodate wheelbarrows or carts for more comfortable transportation of farm tools, equipment, and other additions. The feeder ways should also be wide enough to avoid individuals damaging vegetation or slipping into the garden when walking through. When you do this, you will find it easier to manage every section without having passage issues.
5.   Plant cover crops
Your large garden should be cheap to maintain. One way of having affordable and easy maintenance processes is by planting cover crops. Why cover crops? Cover crops help retain moisture in the garden, thus less irrigation. It also harbors the weeds' growth. You won't be having regular cultivation to remove weeds. Cover crops also put back the manure. The dead branches and leaves decompose within, enriching the soil with nutrients. If your area doesn't do well with cover crops, you can consider mulching, which works the same way and adds more nutrients to the soil.
6.   Do Bulk Deliveries
It would be best if you deliver bulk manure and other items for your large garden. This cuts down cost and time when implementing these processes. Instead of carrying a handful of manure to the garden, use a wheelbarrow to take everything that's required. This process prevents damage to the pathways, reduces extra costs, and saves time in maintaining your garden.
There are many ways you can use to maintain your large garden. Some of the main ones are listed above, but there could be more. It is crucial to ask for assistance from experts on massive tasks, including cutting down trees to avoid inconveniences and damaging your house and compound.
Comments on this guide to 6 essential tips for managing a large garden Tips article are welcome.
Gardens
Gardens Posts
How to Take Care of Your Growing Plants in the Garden
Expert gardening tips for your home exterior
Landscaping and garden design ideas for your outdoors
Top 3 factors for planning new landscape design
Homes
Residential Architecture Articles
Comments / photos for the 6 essential tips for managing a large garden advice page welcome