How to make property look stunning for buyers guide, House style tips, Online home decor advice
How To Make Property Look Stunning And Appealing To Buyers
8 Dec 2021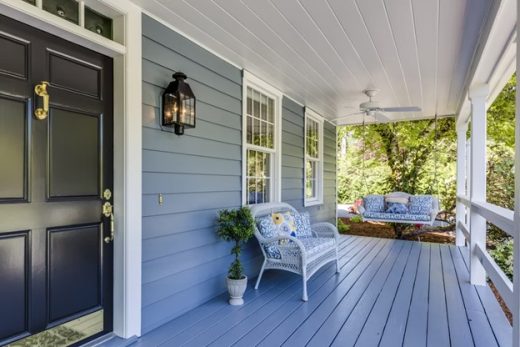 How To Make Property Look Stunning Guide
Interest in properties has been growing thanks to investors from all over the world who are looking for an avenue to place their money in. Today's buyers expect more than just a roof and four walls – they're looking for homes that will add value to their quality of life.
When selling your home, it's important to give them the best impression of what you have. It should make potential buyers inquire about it after seeing its exterior and interior design. The following are some tips on how to make your property look stunning and appealing so buyers may find it attractive enough to as least inquire about it.
Give Your Interior A Makeover
Giving your home a new look by updating the furniture and accessories, or even installing new flooring can make a big difference. You don't need to do a full renovation – just refreshing the look of your home's interior can be enough. You can give your house an instant facelift by applying some fresh coats of paint to the interior walls. You can also include some color accents, such as painting bedroom or living room walls a different color from the accent wall in the dining area or kitchen. According to Cotterell & Co, adding a piece of new furniture or changing your lighting can also do wonders. Just be sure to choose pieces in neutral colors so they won't clash with any existing décor elements in your home.
Improve Curb Appeal
Your home's exterior should be inviting to buyers. This includes the landscaping, paint job, and condition of the roof and windows. You don't need to break the bank – just make sure everything is well-maintained and in good condition. Trim your lawn, add some colorful flowers or plants, and repaint any chipping paint. If you have a porch or deck, make sure it's well-lit and clean. You may also consider putting a fresh coat of paint on your door and windows. The goal is to make it look inviting enough for potential buyers to stop by and inquire about your home. You may also put up a "For Sale" sign to let buyers know that your property is on the market.
Keep It Clean And Organized
It's important to make your house look presentable anytime a potential buyer is coming over. You can start by doing a deep clean of the entire house from top to bottom. Be sure to clean the windows from inside and out, dusting furniture and surfaces from time to time to keep them looking well-maintained at best and luxurious at worst. Organizing is also important as you would want to ensure that all bedrooms have clean and tidy beds, closets, and dressers.
You should also get rid of any pet hair or lingering odors to make your house look fresh, clean, and smells inviting. The moment you see that a prospective buyer is about to visit your home, make sure you tidy things up in every room before their arrival. Not only would this help buyers get a better feel of how it looks like on a day-to-day basis but they would also be impressed by the overall cleanliness of your home upon first glance which builds a strong first impression.
Fix Any Issues
Before selling your home, make sure there are no problems that may affect its value. This includes roofing issues, plumbing leaks, electrical problems, wall cracks or holes, and termite infestation.
Many buyers would rather pay more for homes that don't have these kinds of issues since they would require repair work after the purchase. As much as possible, try to fix any problems before putting it up for sale. For instance, you can get a roofing contractor to check for any leaks and fix them, or hire a plumber to check your plumbing system. Besides major issues, you may try and do minor repairs yourself like fixing wall cracks and holes, repainting the walls, fixing the electrical wiring if needed, or even removing old appliances to make it look more spacious.
Add Some Amenities
People are looking for homes that offer them a better quality of life, which means adding amenities around your property would be a plus factor. This includes fences and pool enclosures for privacy, garden areas for growing fruits and vegetables when in season, newer appliances, landscaping with colorful flowers or plants, outdoor entertainment areas such as patios or decks with grilling area and sets, natural lighting from large windows to add warmth in rooms during the day and security lights at night.
These features would at best add value to your home's already gorgeous exterior design while giving off the vibe that your home can offer a better quality of life. You may also consider putting up a home security system, internet connectivity, and home phone lines as it gives off the impression of added safety and convenience.
Take Good Photos
A picture is worth a thousand words, and this is especially true when selling your home. The right photos can make or break a deal, so it's important to take good ones.
Make sure the exterior and interior of your home are well-lit and that there are no distracting elements in the photo. You can also consider hiring a professional photographer to take pictures of your home.
This would ensure that you get high-quality photos that would make buyers want to come to see your property in person. The photos would also be helpful in your property listing on your realtor's website so make sure you have them ready in advance. However, many real estate agencies provide a photo package so you may want to check with your realtor first.
How To Make Property Appeal To Buyers
Making your home look stunning and appealing to buyers is not an easy task. It requires effort and money to do so but that is a small price to pay if it means your property would be snatched up by eager buyers. If you are selling, consider these tips and give your home the face-lift which would make potential buyers want to come and see it in person as soon as possible.
Comments on this how to make your property look stunning and appealing to buyers guide article are welcome.
Backyards Posts
Backyards Articles
Build Your Own Backyard Garden From Scratch
How to create a backyard oasis
Useful Backyard Upgrades That Might Interest You
Property Articles
Residential Architecture Design
Best video editing software for home
4 Marketing Tips to Attract More Customers to Your Store
Comments / photos for the How to make your property look stunning for buyers advice page welcome