How to make a home more eco-friendly, Eco property skylight advice, New green residential building design
How to Make a Home more Eco-friendly
28 June 2022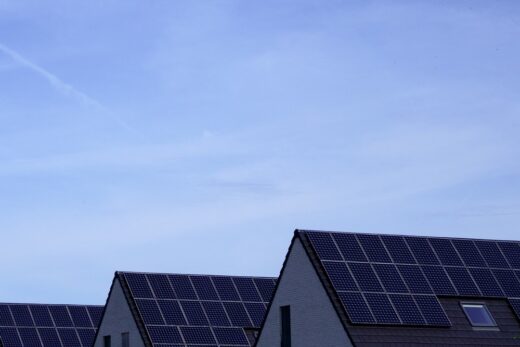 How to make a home more eco-friendly guide
Nature-friendly lifestyle offers countless benefits to our health and mind. Also, it is the simplest way to contribute to the improvement of the environment. Nowadays, more people are going green to reduce CO2 emissions, pollution, and natural resource consumption. Some minor changes are enough to transform our living space into an eco-friendly zone. By the end of the month, we might see a significant decrease in the expenses. Let's jump into the tips.
Biodegradable products
These items contain only naturally-processed components that decompose into safe substances and cause no harm to the planet. Most of them are recyclable and budget-friendly. They're way safer for our bodies than chemical alternatives. Some examples are bamboo toothbrushes, beeswax, herbal shampoos, pencil, biodegradable detergent, natural makeup products, and cotton clothes.
Recycling
Recycling refers to converting old elements into new products instead of dumping them in the garbage. As a result, minimal waste is sent back to the earth. Moreover, this procedure saves tons of natural resources and reduces pollution risk. Don't throw away your milk bottles, plastic boxes, or pickle jars because you can use them to keep other items later. Switch to reusable bags, pre-loved furniture, food compost, and other DIY projects as much as possible.
Natural lighting
Why should homeowners use electrical bulbs when they can get an abundance of natural light in the daytime? It also boosts their mood, increases comfort, reduces stress, promotes better sleep, and stimulates productivity. Moreover, it can kill harmful bacteria and benefit houseplants. You can invest in glass walls, custom shutters, skylights, and large windows to welcome ample sunlight. These adjustments will increase your property value too.
Energy-saving appliances
Old or faulty gadgets take up more power and resources than we can imagine. That's why we should opt for energy-efficient units. They need less energy to run, fewer products, and less time to do chores. Next time you go to the shop, don't forget to check the energy-efficiency label on the models. You can replace regular bulbs with LEDs, install programmable thermostats, smart heating systems, etc.
Solar energy
Solar technologies don't emit toxic gasses and pollutants. Installing solar panels also reduces electrical energy usage. Consequently, they have a positive impact on our environment. High-end systems usually serve over 35 years. However, some manufacturers use hazardous chemicals to produce these panels. They can result in more harm than good unless carefully handled.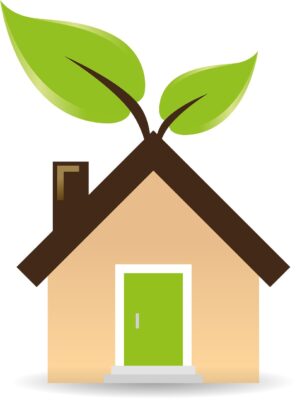 Gardening
Gardens on the balcony, front yard, or other places beautify our home while purifying the air. Their importance in the world's betterment is needless to mention. You can harvest your own vegetables, herbs, and medicinal plants to use in the kitchen. You don't even need much space to do so. Busy people can keep some low-maintenance houseplants on the countertops, stools, nightstands, or tea tables.
Conserve water
Leaky pipes, faucets, or drain lines waste a large amount of water yearly. The same goes for high-flow showerheads and toilets. Hence, we must fix the leaks immediately and buy water-saving bathroom essentials. Above all, many of us keep the tap running while shaving, washing clothes, brushing, or cooking. This habit can be a threat to mother nature. Instead, we should take water-conserving initiatives. For example, we can collect rainwater for cleaning purposes and reuse rice water in the garden.
Insulation
Working on insulation is a must for an eco-friendly area. As well-insulated rooms trap heat inside, you don't have to run heating machines for a long period. It will lead to lower greenhouse gas emissions and pollution. So, seal your windows, roofs, ceiling, basements, plumbing pipes, interior walls, etc. Make sure to use nature-friendly sealants such as spray foam, fiberglass, denim, cellulose, etc.
Comments on this How to Make a Home More Eco-friendly article are welcome.
Real Estate
Casino Posts
How To Become A Real Estate Agent In 2022
UK homeowners unhappy with their homes
Why you should use medical real estate broker service
Building Articles
Contemporary Architecture
Ninja Black Kyoto Hotel, Kyoto, Japan
Architect: Eastern Design Office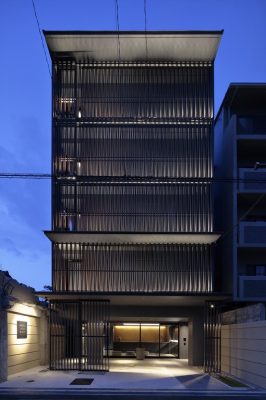 photography : Koichi Torimura, Jeffrey Friedl, Takashi Inaizumi
Hotel Ninja Black in Kyoto City
Comments / photos for the Make a Home More Eco-friendly page welcome