How to grow your presence online as an architect guide, Architectural designer advice, Property style
How To Grow Your Presence Online as an Architect
20 February 2022
Becoming a distinct architect in the digital world is a goal that can take years of hard work and strategy building. This type of growth can see architects lift their careers into a new sphere with work they could have never imagined getting. With powerful tools like Instagram and Pinterest, we are indeed living the digital golden age for architects, and thus in this guide, we'll look at some great ways of growing your online presence as an architect.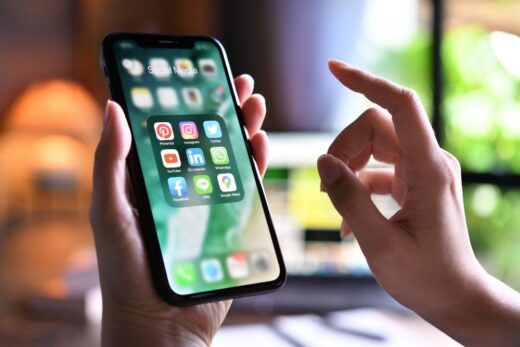 Develop a portfolio website
Portfolio websites aren't new but are still underrated by many architects due to their neglected potential. Most designers and architects create simple, minimal sites that showcase their best work and whilst this may seem enough to most, it simply isn't in 2022. Regardless, portfolio websites can go far beyond and can have phenomenal SEO strategies implemented within them that will pull potential clients towards you, no matter if you're creating modernist or other styles of architecture.
To create a focused and effective website, it's essential to utilise a design that incorporates text and related graphic imagery such as icons. This potentially includes hiring a graphic designer in Cambridge or another city. Thus, an in-depth blog into architecture, design and case studies can be a great way of attracting new customers as the topics you'll cover will generally be the topics people will search for on the search engines such as Google or Bing.
Your portfolio website should also be presentable on different screens. This includes the mobile phone and the tablet. Whilst all tablets and phones differ in screen size, it's essential to have a website that adapts to the end-user and presents itself in a way that still showcases your work to its best and helps guide them through your website with ease.
Lastly, your site should be lightning-fast. High-quality images are fantastic and are essential in the architectural space. However, if you don't optimise them for the web, they will destroy your website's bounce rate and conversion rate. Therefore, your images should be converted into WEBP formats or at least JPEG and downsized to the presented web size that is shown on the screen. Typically, we'd recommend using Photoshop or related tools that will let you have complete control of your imagery and its dimensions. If you can't use these tools, a simple image convertor online will do the trick.
Utilise social media
Social media has an excellent reach for those utilising pure organic reach or even paid reach for those who missed the peak age of Facebook or Instagram. There are many platforms to tackle, and it can seem overwhelming to most designers and architects. However, we have a Trio strategy that helps challenge the top influencers in social media.
The trio is based on the number three, and the reason for that is that we found at least three posts and three social media accounts should be active for a well-rounded success on social media. So, for example, Instagram, LinkedIn and Pinterest as your leading three platforms would be an excellent start to your plan and strategy. These platforms will be the go-to and most managed by you when posting and interacting with your followers and other like-minded brands and individuals.
The number three also comes into posting schedules. As most companies and people don't have a full-time employee managing social media platforms, we recommend posting at least three times a week. This is primarily due to trends and the likability of someone noticing your posts within the flurry of other trending topics and accounts. We'd also recommend finding out which topics you'll want to cover in advance, as copy and paste posts rarely work when it comes to genuine interaction.
Use Google My Business as a Tool
MyBusiness by Google is a platform in which companies create a local listing for their brand. This is a superb way of getting organic quotes and visitors to your branch or office and helps with generating quality leads explicitly looking for your services.
Whilst most companies set up the platform and leave it. We recommend posting constant offers, your product/service range, and most importantly, a heap of your previous work within the social aspect of the platform. This can help with your local competitors and give you an advantage in trust and relationship building.
We also recommend utilising Google Reviews, and whilst most of your clients may be corporate, a review can do a heap of good for your business on Google. Reviews help build trust and give you an advantage as they can showcase you as a reliable business that works with various types of clients throughout the industries.
Take on Video Projects
Vlogs can be a phenomenal way of developing a deeper relationship with your customers and help enhance your brand image. It makes you more personal, and that's highly important in the space of corporate-structured brands that focus on the clean image that their brands represent.
Suppose you're looking to dive into video. In that case, we recommend creating videos whilst you are working on your latest project or simply looking at some other work done by amateurs or those looking to get into architecture. Reaction videos, as they are known, are a great way of getting a massive following and have been a tool for success for many YouTubers, businesspeople, and professionals in the creative industry.
In terms of equipment, a phone and a clip-on microphone will do the job for starters. However, you can always hire our professional kit or hire a videographer to work full-time, depending on how serious you are about video within your digital strategy.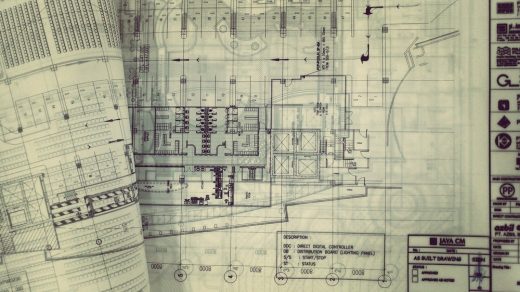 Comments on this guide to how to grow your presence online as an architect article are welcome.
Architecture Articles
Architecture Posts
Architecture Portfolio Of Successful Architects Tips And Tricks
Why home owners prefer working with stair experts
Architecture and our lifestyle
Importance Of Architectural Drawings In The Design Process
Building Posts
Residential Architecture
Comments / photos for the How to grow your presence online as an architect advice page welcome