How to find the right installer for your electric gates Advice, Design Tips, Property Guide
How to find right installer for your electric gates
10 Sep 2020
Clearly, the company you choose to install your electric gates is important.
After all, you are having them installed for a reason, right?
And the primary motivation is likely to be to be increased security.
Imagine if you entrusted the job to the wrong people!
Your electric gates need to be an effective first level of security, a deterrent to anyone trying to access your property.
You may want automatic gates to help keep children and pets safely within your grounds.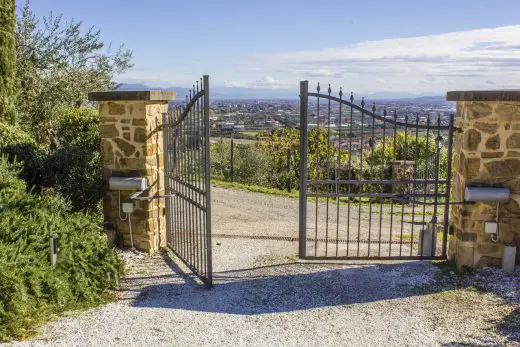 How to find right electric gates installer
A major consideration is aesthetics. How will they look?
The first impression visitors will have of your property is the entrance – installing electric gates makes a statement.
It is also an investment, and can help to increase the value of your property into the bargain.
Another bonus; the Association of British Insurers say that most insurers will give a small reduction for household insurance on a gated site, which makes plenty of sense.
There are so many companies out there offering their services, but how can you tell if they are right for you?
Can I install electric gates myself?
If you have the necessary skills and equipment you can install electric gates yourself but there are many reasons why you should employ a professional.
One is that you will be able to ensure you are getting the right equipment across the board, from the gates themselves to their controllers.
Secondly, it also means your installers will plan everything carefully to avoid glitches or issues.
They will also understand the necessary safety requirements and potential risks.
After all, you don't want to be liable for accidents when people use the gates.
Three reasons to employ a professional
Quality of workmanship
As stated before. Security is of paramount importance.
Isn't it worth getting a professional to do the work? And, unless you have previous installation experience, the majority of electric gates really need the services of a professional installer.
Ongoing maintenance
Many professional companies will maintain a relationship with you and are happy to resolve problems in the future should they arise.
Bespoke
You can get a system to meet your requirements.
Safety
Electronic gates can be dangerous if not installed properly
Do your homework
When finding anyone to do important work, such as the installation of electric gates, start your research on the internet.
First impressions are always important, and that also means online presence.
This is the perfect way for you to check out a company's credentials before you start looking for an installer.
In a survey of people looking for tradespeople by axa.co.uk, 22 per cent said they might be suspicious of a tradesperson who didn't have a website or social media profile – rising to 31 per cent among the 25-34 age group.
You can look online to find a trader you can trust and there are organisations that can give you a list of traders, including:
your local council
schemes that recommend traders
trade associations
Choose an installer that will:
Initially come to you to discuss your requirements
Measure everything
Can answer any questions you might have
Provide you with a comprehensive quote
Signage and cards
A business card is also a symbol of trust for many homeowners, with almost a quarter revealing that they wouldn't trust any tradesman without a business card.
Photos and credentials
Almost 40 per cent of people in the Axa survey checked out images of completed work before picking a tradesman for their particular project.
How to find right electric gates installer Recommendations
Increasingly, online recommendations are an important consideration; look out for positive reviews on social media, and of course, speak to others who have had gates installed and are happy with the results.
A good idea is to use a company where installers are constantly vetted and continually assessed to ensure that the work is of a high quality.
Is the price right?
The last thing you want is to be presented with unexpected costs at the end of the installation, so make sure the company you use has a transparent pricing structure.
Confirm that when you get a quote from a supplier you are not committing yourself to an order. Also ensure the service that is described is the one you will be receiving from the company.
Comments on this Tips For How to find right installer for electric gates article are welcome.
Building Articles
Upper Parkbrae House, Oyne, Aberdeenshire, Scotland
Design: Brown & Brown Architects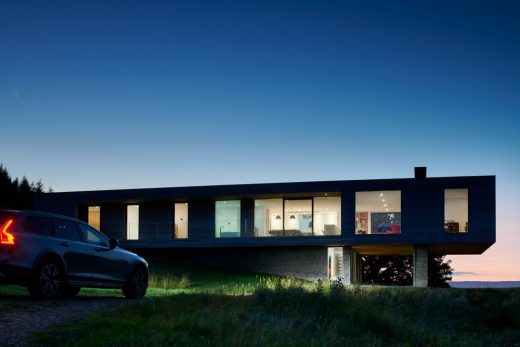 photo © Nigel Rigden
Upper Parkbrae House Aberdeenshire
Comments / photos for the How to find right installer for electric gates advice page welcome