Choose best fence for your garden and yard advice, Garden security guide, Online property tips
Choose best fence for your garden and yard guide
June 8, 2021
You might think your property is safe, but your outdoor structures are vulnerable to pests and wild animals. You could encounter annoying creatures such as rodents, raccoons, groundhogs, foxes, and squirrels if you don't create a barrier in the surrounding area.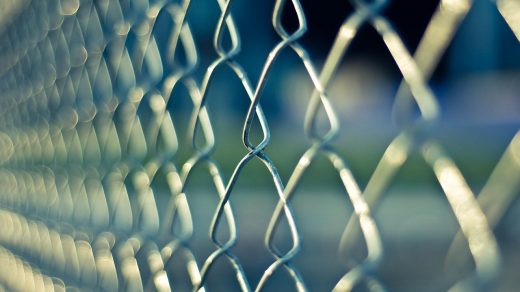 Tips for Choosing the Best Fence for Your Garden and Yard
If you want to shun them away from your proximity, install a fence to increase safety. Here are the top considerations you need to take when choosing the right fences. Then, you can be sure that your garden or yard is safe from any harm or animal attack.
Design
When thinking about protecting your yard from intruders, you cannot skip the significance of architecture and the comfort provided by your outdoor area. Household items you use at home usually suit the type of your home design, and it is a good decision to install matching fences and gates for the structure. Find a local fence supplier and purchase highly effective kits to create a top-quality fence design of your choice.
Such a company provides all kinds of garden kits and electric garden fences for private properties. If you are hosting an outdoor party in the yard, a taller fence will be a good option for you. It will block the outsiders from peeping into your activities.
Natural light
In winter, you want to get abundant sunlight through your window. If you use a tall wooden fence for a small yard, you are likely to miss the warmth inside your house. At the same time, preventing cold wind from entering your indoor environment is a priority.
Many homeowners use fences made of glass boards to resist the wind and get the sun's heat. This type of fence allows you to see the movement beyond the fence. It will keep wild animals away from the garden while you can enjoy the outside view from the porch. It is vital to consider this point, and you can also take the help of an expert to get a clear idea.
Security
If you don't have patrol guards around your property, installing a fence is essential. An electric fence home & garden not only beautifies your landscape but also provides security to your family. For making a passage through the fencing, you will need to install a gate in the front.
Some people also have a gate in their backyard to allow guests to enter the property when hosting special events in the yard. A fence will also create a friendly atmosphere for your family and your neighbors. The electric fencing will also prevent your pet animals from sneaking out of the yard.
Beautiful green plants, patio, driveway, and pavement on the exterior side add aesthetic value to your homestead. To protect your assets from intruders, consult a fence expert to build an electric-powered fence around the house.
You need to buy it from the most credible suppliers available online. So, start looking for professionals with a vast clientele offering the fencing system at the most affordable price.
Comments on this Choose best fence for your garden and yard tips article are welcome.
Fences
Fencing Posts
Top 5 reasons why a fence is good for your home
Unique deer fencing to simplify greenspace challenges
GPS Dog Fence Vs In-ground Dog Fence
Building
Residential Architecture Articles
Comments / photos for the Choose best fence for your garden and yard help guide page welcome