How to find right buyer for your home quickly tips, House sale advice, Property selling guide
How To Find the Right Buyer for Your Home Quickly?
4 August, 2021
Are you planning to sell your home quickly? Well, selling your home can be challenging. Plus, getting a buyer can be tricky. However, that shouldn't scare you. With the right tips and tricks, you can find a buyer and move put as soon as possible. The following ingredients will help you find the right buyer for your home as soon as possible.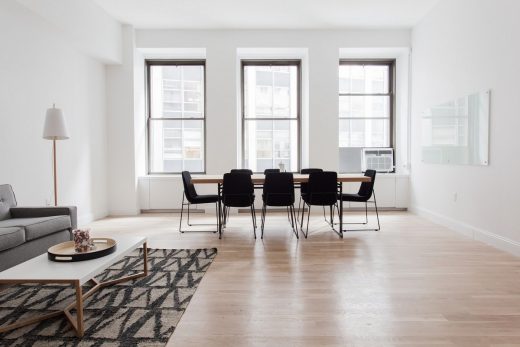 How to find right buyer for your home quickly guide
Hire The Best Experienced Realtor
The modern real estate market is based online. In most cases, real estate deals are done online, thanks to the extensive internet penetration. You can handle most of these services from your home. This can be time-saving. However, real estate deals involve a lot of technicalities. That's why you should strive to bring a real estate agent on board. Using a real estate agent will make the process easy and simple.
Remember, agents can give you a database that can deliver a good listing. This can take you directly to serious buyers. Still more, agents usually host real estate events, making it easy for buyers to view your property. Still more, agents have the skills to vet buyers. That's not all, agents understand how to conduct sale contracts. They know where to find home buyers. Thus, you can count on them when it comes to delivering real estate deals. Don't go it alone. Enlist the services of a real estate agent and sell your house without any issues.
Promotional Photos
The visual aspect of your home is an important factor you shouldn't forget. That's why you need the right photos. Take great promotional photos of your home. They will help you market your house. Have a photo session. You can also hire a professional photographer to help you.
Be sure to consider the weather. Schedule your photoshoot on a sunny day. Remember, quality photos are often obtained when there's adequate natural light. Declutter your space and take multiple shots from different angles.
Marketing Exposure
Market your property. Let people know that the property is available for sale. If you want to find a buyer immediately, be sure to broadcast your intention. When more people are aware of your intention to sell the property, the greater your chance of finding a potential buyer.
Pricing Is Important
Don't exaggerate the price. Set a realistic target. Overpricing your home will only turn away potential buyers. So, be sure to list it at the right price. Do not let the thoughts of how much you've invested in your improvement projects drive your estimate. When it comes to selling your home, you actually need to focus on its true value within the current market. Otherwise, you might not be able to sell it fast.
Key Takeaway
Don't let the process of selling your home pin you down. Enlist the services of an agent. Also, consider selling it at the right price. Market it well.
How to find right buyer for your home quickly summary
The Bottom-Line
The above tips and tricks will help you find the right buyer fast. From hiring an agent to reducing the price, these are the tips that will lead you to the right buyer for your home.
Comments on this guide to how to find right buyer for your home quickly?article are welcome.
Buying a Home
Buying Home Posts
The Features that Help to Sell Property
Only Luxury Home Buying Tips You Need
Get A True Appraisal Of Your Home
Building Articles
Comments / photos for the How to find right buyer for your home quickly? guide page welcome