How can you get a true appraisal of your home guide, Property value advice, Real estate pricing
Get A True Appraisal Of Your Home
2 Jul 2021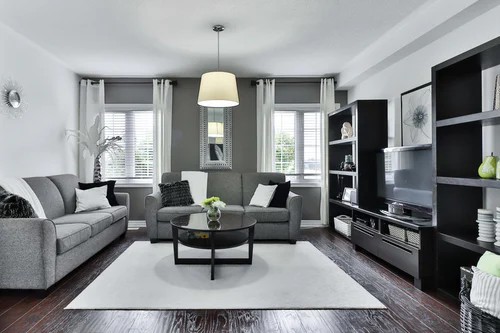 Are you going to sell your house or looking to upgrade the mortgage? Your top priority would be to increase the value of your property to get the best possible price.
A great home appraisal is a good option for the valuation of your home in the case of selling your home. To get a satisfactory result, you should first have an idea about the pros and cons of the process. Hence, you would know whether you should get an appraisal or not.
Pros And Cons Of Getting Seller's Appraisal
If you are going to sell your home, you must know its positive and negative aspects beforehand, so that you can have an idea of whether it is good to sell your home right now or not.
Pros – How can you get a true appraisal of your home
●      Helps In Price Negotiation
A professional appraiser who knows how to analyze your property with all its positives can increase the value of your home in a selling process. Thus you can get the fair value of your house and help it out in price negotiation as well.
●      Helps You Sell Your Home In Special Circumstances
In case you are selling your home in some emergency like selling for the urgent need of money or in case of divorce. In such situations, you need a reasonable price of your property that can be attained by a valid home appraisal.
●      Gives An Idea To Make Improvements
It also gives you an idea of what areas of your home need improvement, so that you can work on such areas to get a good price for the home next time you are going to sell it.
Cons – How can you get a true appraisal of your home
●      You Have To Pay From Your Pocket
If your buyer is not going to get a home appraisal on their own before the sale, you have to pay for it from your pocket.
●      Potential For Error
An appraisal that gets approved for a price less than the standard can lower the value of your house. Also, the real estate agent will buy it according to comparative market analysis. This means the rate of the property will depend on the price of recently sold homes in the surrounding area.
●      The Buyer May Not Approve Appraisal By The Seller
There is a possibility that your buyer may not approve the appraisal by an appraiser he didn't hire himself. In such a case, your whole effort and money go to waste.
Select The Right Home Appraiser
Look for an experienced and professional appraiser for your home. He or she must have knowledge and experience of working in that particular area where your house is located. Only then can the appraiser approve the fairest price of your home that it deserves. For your assurance, select an appraiser that your family, friends, or colleagues refer to who has previously worked with them.
Prepare Your Home Before The Appraisal
If you have enough time before the appraisal, walk through your home and see if there are some improvements to be made. Paint the walls fresh as the first thing noticed by any outsider are neat, clean, and well-painted walls. Hang new curtains or wash them. Clean the carpets and wash the floors thoroughly. Moreover, install security systems throughout your house like fire alarms, carbon monoxide alarms, and other home security systems.
You should also not ignore the yard. Clean it completely from leaves and trash. If it is winter, clean the yard and outer surface and remove snow. That gives the appraiser the idea that the owner kept his home well maintained and properly looked after. A neat and well-maintained house attracts appraisers and buyers very easily. It will only take you some time to make these modifications but the effect on house price is just unbelievable.
Tell Your Appraiser About The Improvements You Have Made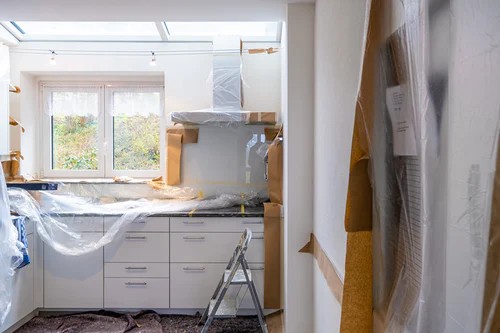 After the appraiser has evaluated your house properly and thoroughly, now it's time to show the documents of improvements. Tell the appraiser about all the updates, renovations, and modifications you have added to your house in the last 5 to 10 years. This will impress and leave a positive impact on the appraiser. Also, it will add more value and expand the overall cost of the house.
Consult With Your Real Estate Agent
If you are working with a real estate agent, then the appraisal report will directly go to them. You will have to reach and discuss with them what the appraiser has said in the report. Or whether the report goes through every detail and takes into consideration all the upgrades and improvements you have made to add more value to your property. If the appraisal report is not appropriate or according to the claim, you will have to Contact with real estate lawyer or an advocate. The real estate lawyers are dealing with inspections, preparing and reviewing the appraisals as a part of their duty. They can better guide you on what to do in case you are not satisfied with the appraisal report.
What To Do Once The Report Is Complete?
There will be two possible results of the appraisal report. Whether you are satisfied with it or not. In the first case, when the report is according to the claim, you get the numbers that you want for the home. The next step is to contact your real estate agent and ask him for further proceedings. He will cover all the official matters and handle the paperwork for you.
In the other case, you are not happy with the appraisal outcomes. The price rate is less than you have estimated for your house. You should analyze the reason behind the down price. There may be some negligence of the appraiser who didn't take all the modifications till the time the house was built or the general home conditions.
Going for a home valuation before making a final decision of selling can save you from a lot of trouble later on. The above-mentioned tips can help you get prepared properly before time and get you a true home appraisal especially if you are selling it the first time.
Comments on this Can You Get A True Appraisal Of Your Home article are welcome.
Real Estate
Real Estate Agent Posts
5 signs that you hired the wrong real estate agent
Difference between buyer's and a broker's agent
Finding the best real estate agents
Property Design
Residential Property
Comments / photos for the How Can You Get A True Appraisal Of Your Home page welcome