How to fix Rampant Black Mould Infestation tips, Building advice, Property guide
Rampant Black Mould Infestation Help
5 August, 2021
Tenants in Run-Down Social Housing Complain about Rampant Black Mould Infestation
UK broadcaster, ITV, have shone a light on the housing complaints system in the UK after a mum of four went on ITV News to complain about her eight-year struggle with black mould in their rented home. Many of their belongings were damaged to the point that they had to throw out even her daughter's bed and a substantial portion of her wardrobe.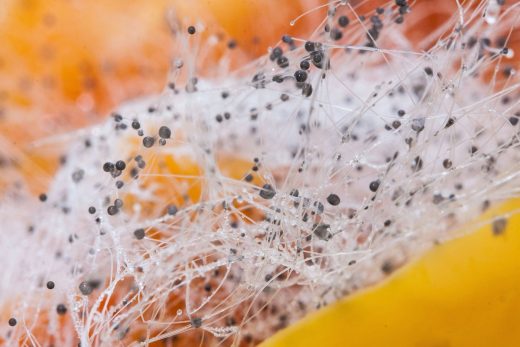 Rampant Black Mould Infestation Help Guide
Sherri Smith's seven-year-old daughter has to sleep in a tent on her bed to protect her from the mould that has already covered their roof. Skyler and her three other siblings have learned to live with the disrepair in their home as this has been part of their lives for as far back as they can remember. The mum expressed her frustration at the idea that her children still have their whole life in front of them and all they know is the poor state their home is in.
During the eight years that the family struggled with the issue, Sherri has been going back and forth to complain to Clarion, the housing association that helped them acquire the home. All that Clarion did was to wash off the mould 10 times over the past seven years, but they never addressed the root cause. The mould just keeps growing back. According to them, Sherri and her four children are squeezed in a two-bedroom flat which, they feel, is the reason for the condensation that causes the mould to flourish.
The current UK housing crisis has caused a lack of available social houses. Even if Clarion wanted to move Sherri's family to a home that would fit all five of them, the shortage makes it difficult to find affordable housing that they and all the other housing disrepair-affected families can transfer to. The concern is valid as there are 1.1 million people in England's social housing wait list.
In a related incident, legal action was taken against the Kensington and Chelsea Council after tenant Fabio Freemantle had to go back to square one with a similar mould issue in his studio flat. The council had made repairs and compensated Fabio but the mould grew back within a year. The problem, according to Kensington and Chelsea, was caused by the removal of the external cladding in the tower block.
Around 10,555 requests for disrepair and maintenance were recorded from January to March this year, an increase of 49% compared to the same time last year.
Housing complaint system
In 2018, former housing secretary Sajid Javid promised to fix the complaints system. However, the housing complaints system has not changed for years and is rather complicated – tenants need to go to a different ombudsman for every sector. Housing is not the same as the finance and energy sectors where there is a designated ombudsman.
Housing complaints are also handled by the Local Government and Social Care Ombudsman, as well as the Regulator for Social Housing. The latter will only deal with problems that can endanger tenants.
Social and council housing tenants are not allowed to report directly to the Housing Ombudsman. The tenants should first report the issue to their landlord, the council, or the local housing association before seeking the help of a councillor or a member of the parliament. Landlords do not usually react quickly to reports or complaints and, sometimes, they never react at all. Tenants can approach the designated MP or councillor once the housing association does not respond within a reasonable timeframe.
What to do when there is mould in your home?
Mould can result from several issues in your home. Activities involving use of water and lack of ventilation can cause moisture in your home. Left uncontrolled, this will lock in the condensation inside the flat and cause dampness and, eventually, mould.
The property you are renting should have a running central heating system. If the building's boiler is out of order, bring it to the attention of your landlord so they can have it fixed right away as this can also cause damp and mould.
While it is the responsibility of the landlord to ensure you will be comfortable and safe from disease-causing mould and vermin in your rented flat, it is also your responsibility to keep it in good condition. Report any disrepair in home issues to your landlord as soon as you notice them. Document all damaged areas in your unit by taking photos and videos. Send these to your landlord via email, including details about the problem.
If your landlord responds, they should organise an inspection and carry out the necessary repairs for the aspects of your contract they are responsible for. If the state of dilapidation was caused by you or your family, the landlord may refuse to repair them. You will also be responsible for home improvements or aesthetic repairs.
To be able to carry out the repairs, the landlord and the repair men will need to access your home. You can deny them entry unless they inform you 24 hours ahead of schedule.
If the housing association or your private home landlord is ignoring repair requests, you can lodge a complaint and get compensated for all the trouble you have gone through. Contact the housing disrepair experts at disrepairclaim.co.uk to help you with your case.
Comments on this guide to Rampant Black Mould Infestation help article are welcome.
Mold
Mold Posts
Mold Remediation For a Cleaner Home
Choose best mold testing service provider
Protect Your Home From Mold And Mildew
Building Articles
Comments / photos for the How to fix Rampant Black Mould Infestation guide page welcome