Creative ways to decorate your patio advice, House terrace design tips, Property outdoor space style guide
Creative Ways to Decorate your Patio Tips
8 Apr 2020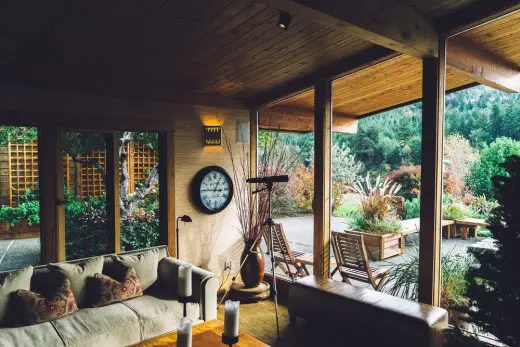 Creative Ways to Decorate your Patio Guide
Decorating the interior side of your house can only do so much. So, if you're reading this article, chances are you've realized this already. To really make it their own, people want to add that tailored touch to their outdoor area. This refers to your deck or your patio. Other than simply being an outdoor area where guests or your family will gather in, it's made to be an extension of your home's interior.
The most refreshing and innovative concepts often come from the most surprising areas. Thus, you've got to make sure you really monitor certain aspects of your outdoor living space if you really want to improve it. Even if you don't use it all the time, it still helps to pay attention to this space so it doesn't negatively stand out from the rest of the house.
Even the smallest patio can become a private and inviting space with the right accessories and furniture. From the biggest changes and even moving forward towards the smaller ones, there's always a thing or two that you can do to make it look a tad bit better. You can start by cleaning a patio; starting with a clean slate makes it easier for you to envision how to decorate your space.
To start with, here are a couple of creative ways that can help you change your underused patio into a hidden retreat for entertaining and lounging.
Create a Space-Saving Fire Pit
For those who don't know, a fire pit releases a glow that gives off warmth and draws people together. A fire feature, such as the Yaheetech 32in Outdoor Metal Firepit, can really change even the smallest patio out there. This fire pit offers the elegance of a full-size fire pit while saving space on your floor.
A space-saving fire pit adds that dose of coziness to what would've otherwise been a cold and drab space. This comes in handy especially during the cold winter months when you have to accept guests and wish to gather in your outdoor space.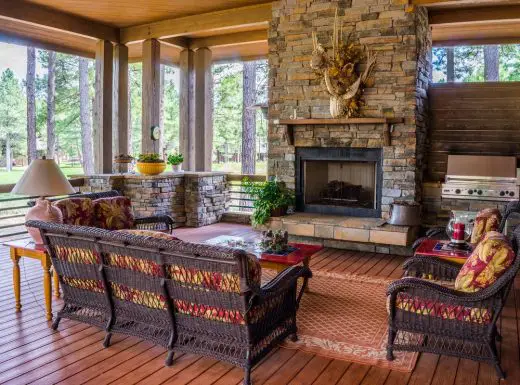 Think About Rattan
You might think that rattan is used for your grandmother's furniture. However, that is not the case anymore. Rattan is slowly gaining popularity again. Rattan furniture, such as the Malibu Lounge Armchair ECO Natural Rattan Wicker, will instantly add texture and interest to any area, whether you left it natural or paint a bold color.
Rattan furniture, such as a couch, will add some sitting space in your deck. This adds to the overall relaxing atmosphere you're trying to create. Plus, it's very versatile and works no matter the time and season.
Install a Bar Cart
A bar cart, like the Haotian Bar Serving Cart, can be extremely handy if you do not have a space for an outdoor kitchen. You can roll it easily from inside your house to your patio. This keeps your appetizers and your drinks within the reach of your arms.
Improve Privacy
You can make your patio feel like a hidden sanctuary if you create a sense of enclosure. You can utilize a privacy screen to black a nosey neighbor or a bad view. You can also use a couple of old shutters and several hinges and turn it into a folding partition.
Add Pops of Color
It can be really relaxing if your patio has neutral tones. However, you can also keep things interesting if you add a splash of color. Add a couple of pops of greens and blues to match the natural surrounding around your patio without overpowering their beauty.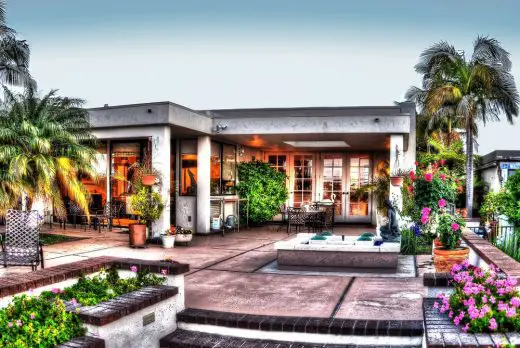 Include a Place to Lounge
You can transform your dull patio into an ideal area to end or start your day with the right seating. You should add a comfortable piece to sit back and put up your feet, whether it is a lounge chair, a porch swing or a daybed. Porch swings could be bought online through royalhammockheadquarters.com/porch-swings/.
Play a Couple of Tunes
You have to consider the atmosphere. To set the mood for your sanctuary, you should add soothing music. Music will get rid of your noisy neighbors and any other distractions, whether you are hosting friends or relaxing alone. A small outdoor wireless speaker will fill your outdoor space with music. You can also store it whenever you aren't using it.
Create a Comfortable Dining Nook
Does the tight space in your patio prevent you to dine alfresco? Well, don't worry. A bistro table can help! A folding table, such as the Flash Furniture Round Wood Cocktail Table, offers seating for two. Aside from that, you can easily hide it.
Consider Vertical Designs
If you want to display plants, going vertical is a wise move whenever you are short on space. There are a lot of tutorials on the internet on how to create a DIY freestanding plant wall. This will help the plants grow while creating privacy for your patio.
Bring in Greenery
Greenery is a vital component of any patio. It adds vibrancy that you simply cannot achieve from any other thing. With a range of potted plants, you can bring texture and color to your patio.
With the greenery, make sure that you don't overdo anything. Look around your backyard if there are any plants that you need to transfer, or perhaps something that makes the space look messier. To add a layer to your outdoor deck, create a good mix of different plant sizes in your garden.
Pick a Multifunctional Piece of Furniture
For smaller areas, a piece of furniture that is multifunctional is ideal. You have to be creative on this. One ideal example is the Adjustable Height Multifunctional Round Table. You can always pull this table out whenever your guests arrive.
Multifunctional pieces of furniture work well because it means you'll have less furniture to have around a tiny space. Hence, it won't make the space feel even smaller than it already is
Creative Ways to Decorate your Patio Tips – Final Word
With these simple ways, you can have your patio looking its best. If it used to be a drab and dry place that lacked attention, now it can be one of the areas in your home where your family will love to gather around. Surely, you can use some outdoor time with family and friends. Now, you can create that backyard paradise that you may have always dreamed of.
Comments on this guide to Creative Ways to Decorate your Patio article are welcome.
Patios
Patio Posts
10 Outdoor Patio Curtain Ideas to Dress Up Your Porch
Make your patio into inviting gathering place
Creative ways to enhance an outside patio
Garden design ideas for outdoor space
Building Articles
Contemporary Property Articles – architectural selection below:
Comments / photos for the Creative Ways to Decorate your Patio Advice page welcome