How to choose the right art for your walls guide, Property interior decorating advice, Color hues
How To Choose the Right Art for Your Walls
20 July 2022
When it comes to decorating your space, there are a few key things to keep in mind. You want to make sure that you create a space that is both comfortable and stylish. Depending on the amount of space you have, however, you might be limited in what you can do. Your walls offer the perfect opportunity to inject color, style, and personality. Purposefully chosen and hung wall art can completely transform your space.
If you're wondering how to choose the right art for your walls, you're not alone. It's a common question and one that has no easy answer. But don't worry, we're here to help. Keep reading for our tips on choosing the perfect art for your space.
Shop around for the perfect piece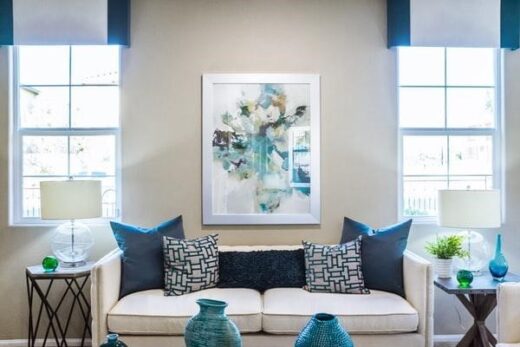 When it comes to finding the perfect piece of art for your walls, it's important to shop around and explore all of your options. There are so many different styles and mediums of art out there that it's important that you find something to bring character to your space. For example, canvas prints are a great way to add some personality and life to your walls. Canvas works of art come in all shapes and sizes and can be used to brighten up any room in your home. If you're not sure where to start, consider looking at galleries or art shows in your area. You can also browse online galleries or auction sites to find pieces that fit your budget and style.
Once you've found a few potential pieces, take some time to really examine them. Ask yourself questions like: Does this piece make me feel happy? Does it reflect my personal style? Is it too busy or cluttered? Will it clash with the other decor in my home? If the answer is yes to any of these questions, then it's probably not the right piece for you. Also, don't be afraid to experiment with bold or bright hues, as they can really make a statement in a room.
Ultimately, choosing the right art for your walls is all about finding something that makes you happy. So don't be afraid to experiment until you find something that speaks to you.
Don't be afraid to ask for help
One of the most important things to consider when choosing art for your walls is whether or not you're comfortable with it. If you're not sure how to hang a piece of art or you don't know what kind will look best in your space, don't be afraid to ask for help. From design professionals to friends and family, there are plenty of people who can give you advice on what type of art will work well in your home and how to hang it properly.
Decide on a budget
When selecting art for your walls, you want to make sure that you select the right piece for your space. You also want to be sure that you select a piece that is within your budget. The best way to do this is by deciding on a budget before you start shopping. This will help you stay within your spending limit and ensure that you get the most bang for your buck.
Choose a frame that complements the art and your decor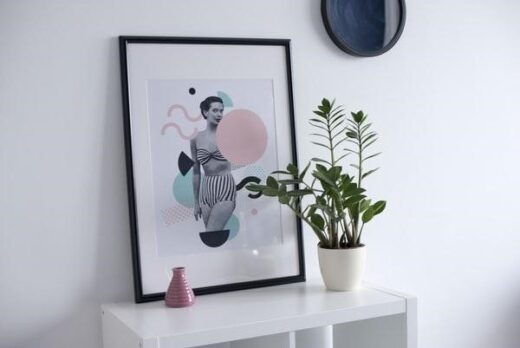 When choosing frame options for your art, it is important to consider the color and style of the frame in relation to the art itself and your home's decor. A frame should complement the art and not overpower it. It is also important to choose a frame that will last, as it will be on display for years.
Frames come in a variety of colors, styles, and materials. You can find frames made of wood, metal, plastic, or even cardboard. The most important thing is to find a frame that suits your taste, and that will match the decor of your home.
If you are having trouble deciding on a frame style, consider using a neutral color or a black-and-white frame. These frames will go with any type of art and any type of decor.
Adding unique wall art to your home is important because it can add personality and character to your space. Metal wall art, canvases, and other pieces can be used to create focal points in a room or to add interest to a bland wall. The most important thing to remember is to find pieces that speak to you and reflect your personal style.
Comments on this Tips to How to choose the right art for your walls article are welcome.
Home Improvement
Home Improvement Posts
Metal wall art: perks and things to consider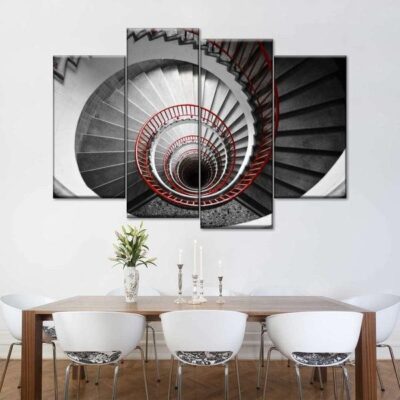 Wall Art for Different Interior Styles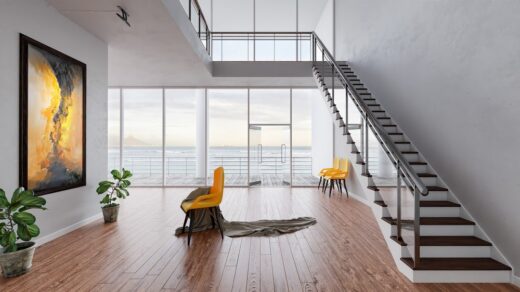 How to combine colors for interior design
6 common interior design mistakes to avoid
Home styling tips to decorate your house
Home Articles
Residential Architecture
Comments / photos for the How to choose the right art for your walls page welcome