Reforestation in the City, A Trend in Architecture with Preservation of the Environment guide
Reforestation in the City: A Trend in Architecture with Preservation of the Environment
20 July 2022
Deforestation is one of the most critical problems of our time. The loss of forests can lead to the most negative environmental consequences. And yet, more and more areas are being deforested. From an ecological point of view, forests are the essential element of the biological processes taking place in nature. They are home to millions of living organisms, ensuring biodiversity and stability of ecosystems while also absorbing carbon dioxide and releasing oxygen.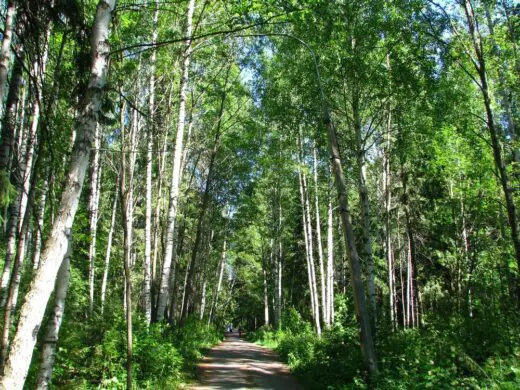 Irrational use of natural resources and deforestation lead to serious consequences in the economy and production, disturbing the ecological balance. The quality of life of people is deteriorating due to pollution and climate change caused by deforestation among other reasons. That is why one way to prevent this from happening is to consider reforestation practices, including right inside the cities.
Why reforestation in the city is important
Favorable reforestation effects on the environment and the development of green infrastructure in the city have been the subject of public debate for years. Ecological framework is a set of undeveloped and not covered with artificial materials (such as asphalt) urban areas with a vegetative cover. The ecological framework in the city is necessary to maintain a favorable ecological condition of the urban environment, which, in turn, is important for environmental preservation and the physical and mental health of city residents.
The urban forest improves air quality by producing oxygen and absorbing pollutants. Trees absorb an amount of pollution equal to that emitted by one million cars each year. As they grow, trees remove carbon from the atmosphere and store it in their woody tissues. This means that the urban forest plays an important role in reducing urban carbon emissions and climate change effects, resulting in greener cities overall. Shading trees softens the city's microclimate, which also reduces greenhouse gas emissions by reducing energy consumption for mechanical cooling of buildings.
Greens on roofs and facades of houses as a way of reforestation
The latest trends in architecture strive for an ecological approach, a balance between people and nature. New buildings tend to blend seamlessly into the existing landscape, leaving the natural form as untouched as possible. More and more often we see trees inside residential areas, green gardens on the roofs of business centers, green walls on building sides, etc. Architects say that this trend will become a separate aesthetic category in the design of the future. This is how amazing objects appear: houses on trees, houses around a tree, green walls, buildings with gardens mounted on their facades.
For example, trees raised to the height of a high-rise building create a microclimate, take up dust, muffle unnecessary decibels and, of course, produce oxygen. In addition, plants become the basis of an entire ecosystem, including microorganisms, insects, and birds. The construction of a series of garden-houses in the city provides a network of ecological corridors, combining horizontal and vertical plantings into a single ecosystem, and allowing trees to re-colonize the urban environment, resulting in reforestation.
Successful modern examples of reforestation in the city
One of the most famous examples of green city projects is the Vertical garden (Bosco Verticale) in Milan. The complex consists of two buildings 80 and 112 meters high with their facades containing over 800 trees, shrubs and perennials, forming a canopy that is equivalent to 20,000 square meters of surface vegetation. The towers are characterized by large balconies and protrusions of about three meters to accommodate plant reservoirs and ensure the normal growth of large trees.
Some other examples of reforestation projects in the city are:
Green wall of the Musée du quai Branly in Paris designed by Jean Nouvel
The wall of CaixaForum — the art and culture center in Madrid — consists of a huge number of different plants that are planted without soil and grow only thanks to water and nutrients supply.
Athenaeum Hotel in London has a vertical garden installed on its facade and is home to over 200 species and 12,000 plants.
Ultimately, forest loss is a critical environmental issue that humanity is facing today. And as modern cities cover huge territories due to urbanization and rural exodus, it's only natural that reforestation moves there too, benefiting both the environment and the residents.
Comments on this guide to Reforestation in the City: A Trend in Architecture with Preservation of the Environment article are welcome.
Trees
Trees Posts
Looking for a perfect tree removal service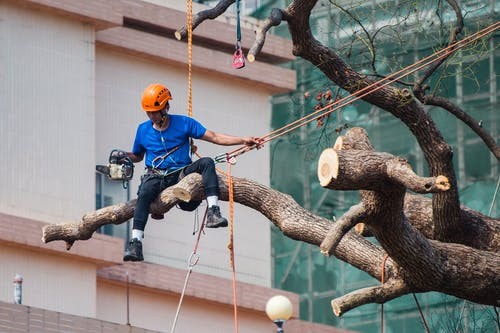 How to choose trees for backyards
Exploring Tree Cutting Benefits
Amazing Ways To Incorporate Trees Into Your Home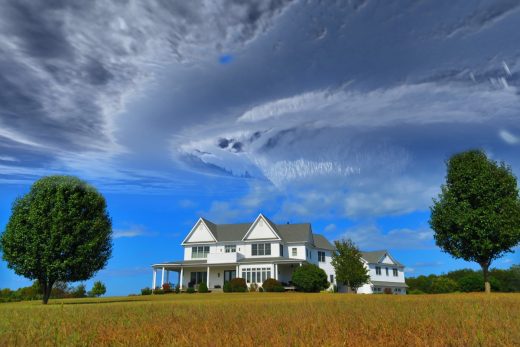 Home Articles
Residential Property
Backwater House, Norfolk, East England, UK
Design: Platform 5 Architects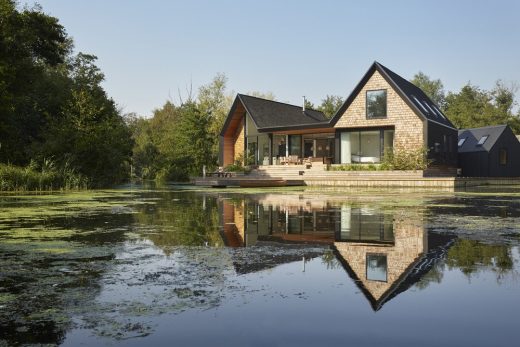 photo © Alan Williams
Backwater House on the Norfolk Broads
Exploring Tree Cutting Benefits
Comments / photos for the Reforestation in the City: A Trend in Architecture with Preservation of the Environment page welcome