Ceiling fan placement tips for funky rooms guide, Building design do it yourself tips, Home cooling advice
Ceiling Fan Placement Tips for Funky Rooms
21 July 2022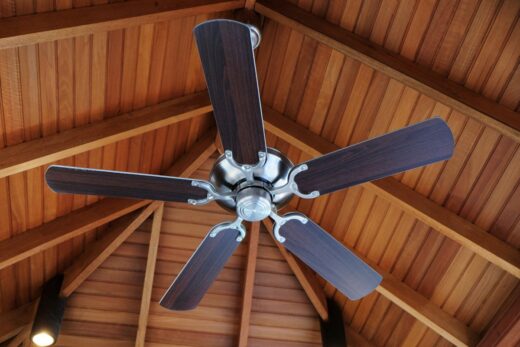 Many people hang their ceiling fans smack dab in the center of their room's ceiling — but what if that doesn't make sense for your room? Your room might not be a simple rectangle that makes the center easy to find, or perhaps the center of your room sits above a space that would not benefit much from the cooling effects of a ceiling fan. In these cases, and others, you might need to think outside the box when it comes to placing your ceiling fan.
Fortunately, the following tips should help you buy the perfect ceiling fan for your space and hang it perfectly for maximum efficiency and aesthetics.
Does the Room Really Need a Ceiling Fan?
It is easy to love ceiling fans. For little more than pennies per day, they can keep your space feeling cool and fresh, and they can enhance the style of your room, to boot. Yet, not every area in your home needs a ceiling fan. Before you try to fit a ceiling fan into an unconventional space, you might make sure that the space would benefit from this addition. Some good indications that a room needs a ceiling fan include:
You or a family member spends a significant amount of time in the space. Pass-through spaces, like hallways or closets, typically do not need fans because no one is in them long enough to benefit from the airflow.
The space becomes especially hot during the day. East- and west-facing windows receive more sunlight and thus make rooms hotter than windows facing other directions. Additionally, a lack of sufficient insulation can result in a warmer space. A ceiling fan can mitigate the effects of both issues.
You want to improve airflow and increase illumination. Even if you do not need the cooling effects of a fan, the airflow provided by ceiling fans can be advantageous. Coupled with built-in lights, ceiling fans allow you to solve two problems with one fixture.
What Size Ceiling Fan Do You Need?
Before you worry about placement, you need to consider the size of your ceiling fan. It should go without saying that large fans will not fit inside small spaces, but conversely, fans that are too small will not efficiently move air around a large room. To ensure that your fan has the optimal effect on your area, you should use the following guide:
Rooms up to 64 square feet need a 29-inch fan
Rooms up to 100 square feet need a 42-inch fan
Rooms up to 225 square feet need a 52-inch fan
Rooms up to 400 square feet need either a 60-inch fan or two 52-inch fans
How Low Should the Ceiling Fan Hang?
For safety reasons, you never want to hang a ceiling fan lower than seven feet from the floor. This ensures that anyone who steps into your space — aside from Shaquille O'Neal, of course — is not in any danger of bumping their head on your fan's rotating blades. If your ceilings are particularly tall, you should try to have your fan reach between eight and nine feet above the floor, which provides for more optimal air flow while moving your fan further out of view.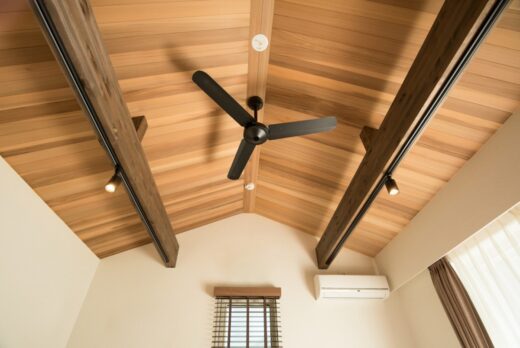 What If Your Room Has Beams?
Beams — faux or real — should not be any real hindrance to hanging a ceiling fan. If you can fit an appropriately sized fan in between two beams near the center of your room, you should strive to hang your fan a bit lower to allow air to flow around the beams. You also have the option of hanging your ceiling fan from a wooden beam if the beam runs down the center of your room. However, if you are not comfortable with electrical work, you will want to hire an experienced electrician for this more difficult job.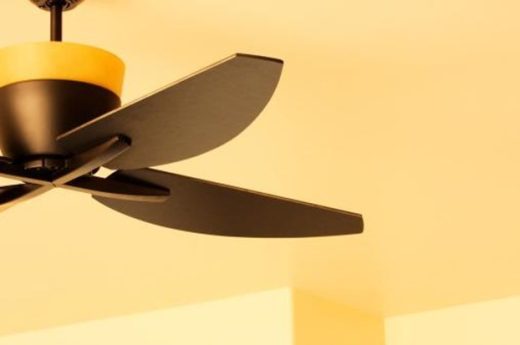 What If Your Room Is Abnormally Shaped?
Most rooms are simple rectangles, but some have odd curves or cutouts. For abnormal spaces, you likely need to use your own intuition to place your fan in a way that optimizes both airflow and aesthetics. If you are struggling to identify a clear center of the room, you might consider separating the space into different areas and investing in multiple smaller fans. As an easy rule of thumb, you always want the edges of your fan's blades to be at least 18 inches from the nearest walls, so if the center of the room is too narrow, you might need to find another location for your fan.
In truth, there are no ceiling fan police. While some cities might have building codes that outline rules regarding electrical work and fastening practices, you can probably hang a ceiling fan wherever you like. Whether your room is funky or conventional, you can usually find a way to fit in a ceiling fan.
Comments on this guide to ceiling fan placement tips for funky rooms article are welcome.
Home Ceiling Fans
Ceiling Fans Posts
Enhance your Home's Architecture with a Ceiling Fan
Understanding of allergies and clean air
Ducted vs Split Systems for Home Aircon
Air Conditioners
Air Conditioners Posts
Enhance your Home's Architecture with a Ceiling Fan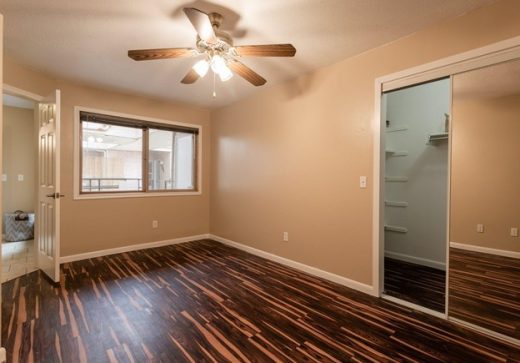 What are the benefits of air conditioning services
Building Articles
Residential Architecture
Kai Tak, Polzeath, Cornwall, south west England, UK
Design: Cassell Tarring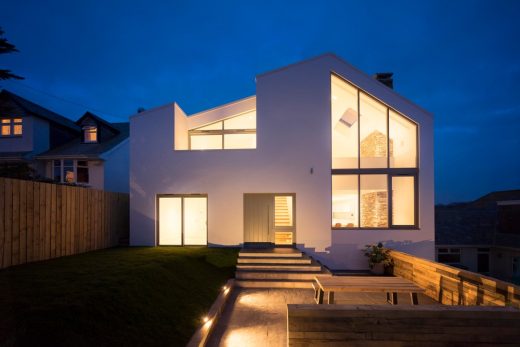 photo : Daniel Fisher
Kai Tak House
Comments / photos for the Ceiling fan placement tips for funky rooms advice page welcome