How to calculate monthly rent for office space guide, Commercial property rental tips, Per-square-foot rate advice
How To Calculate Monthly Rent For Office Space?
10 May 2022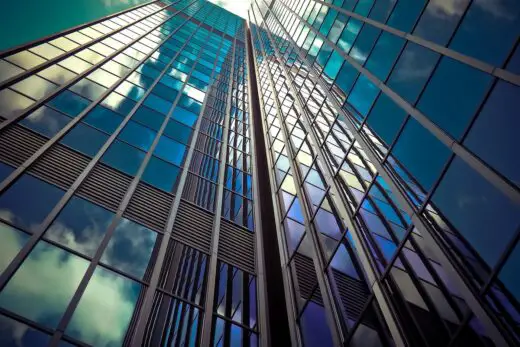 It's not that difficult to figure out your monthly office rental rate. Isn't it just a case of figuring out the fee per square foot and multiplying it? It's a little more complicated than that, to be honest. Knowing how to calculate the monthly rate for office space correctly is essential if you have some office space improvement ideas in your mind.  You might be wondering, how to calculate monthly rent for office space?
To calculate your office space rent, you will first need to know the per-square-foot rate of the space. Then multiply it by the total number of square feet you're renting. However, there are other factors that come into play. For example, whether the rate is monthly or annual, or if it includes rentable space or not.
Anyone considering alternative office space ideas should know how to calculate the rent correctly. Hopefully, the following article will be able to clear things up.
How to calculate monthly rent for office space advice guide
Different Ways Of Calculating Monthly Rate
There isn't just one answer if you wonder how to calculate monthly rent for office space. Because it can depend on a multitude of factors that can influence the rent rate.
Annual And Monthly Rent Model
The Annual Rent Model is one of the most popular models for rent calculation. This is very simple. First, you have to consider the price per square foot of that area. Suppose the building you are trying to rent costs $20 per square foot annually. And you need around 2,500 square feet of space.
So, the annual rent for that office space is $20 x 2500 = $50,000. This is your yearly rent for that space. Which technically means that the monthly rent is somewhere around $4,000 a month. However, in this setting, you would never pay your landlord $4,000. You will be able to pay the whole amount in one of two installments.
However, according to the above example, if you are on a monthly agreement with your landlord, you will be paying them $4,000 a month. However, there will be some additional charges for maintenance costs.
Usable Or Rentable Space
If you have any office space improvement ideas, you need to know whether the rent quoted to you was based on usable or rentable space.
Usable space means the amount of space that has been allotted exclusively for you. And no one else, other than you and your staff, has access to it.
However, a commercial building that rents office spaces also has common areas like halls, corridors, restrooms, elevators, etc.
For instance, you might have an alternate office space idea of shrinking the workplace and adopting a work-from-home-based model. In that case, you will need only usable space. In other words, rentable areas like restrooms and hallways won't have much use for you. So why pay for them?
Calculating Rent on Usable Space
However, if you work in a traditional office setting, you can't but pay for the rentable space. Suppose the commercial building has a total area of 100000 square feet. And within that, 14000 square feet make up the common area, corridors, etc. In this case, the common area factor is 14%.
Suppose you are renting 2500 square feet of office space in this building. So, your share of the common area will be,
2500 usable square feet x 14% common area factor = 350 square feet of common area
And that means your rentable space is 2500 + 350 = 2850 square feet.
So, at a 20$ per square feet rate, your annual rent for this office space comes to 20$ x 2850 = 57000$ (per year) Or, Monthly, 4750$.
Benefits Of Various Rent Models
All the rental models have their own benefits and disadvantages. For instance, annual rent models are not suitable for small businesses starting up.
However, if you own a big company and have been in business for years, consider going for an annual rent because this will give you more room to negotiate a lower rate. In addition, a yearly rent also tells the landlord that you are committed for the long-term. Which in turn builds a stronger relationship between the parties.
On the other hand, if you are unsure of how your business will turn out within the next six months, following an annual model won't be a good idea. Therefore, the best course of action is to work out a monthly rate.
In the same vein, you have to decide between an agreement for rentable or usable space. For instance, your office space improvement ideas might require more common areas for your staff. In that case, you have to include more rentable space in your agreement.
On the other hand, if you have a work-from-home model in mind, you will need little to no rentable space. And you can put that in your agreement too.
Types Of Lease Structure
Now you know how to calculate the monthly rate for office space. But besides this calculation, you also have to consider the lease structure you're following. Usually, there are three types. They are the triple net (NNN), total service gross (FSG), and modified gross (MG).
In a triple net structure, the common area rent is separate from the base rent. Therefore, it might change according to different circumstances. While this might seem troubling to some, many people prefer it because they can get a better idea of the maintenance expenses.
In contrast, the full-service gross structure quotes a flat rate. So there is no separate base and common area rent. Many tenants prefer this because it means less hassle. However, the landlord might compromise services (if the circumstances require it) to keep the rent unchanged.
The modified gross lease combines both the structures mentioned above. Instead of all the common area and maintenance costs, you can choose one service for which you will pay separately from the base rent. This might be helpful for tenants who have alternate office space ideas.
Conclusion
Learning how to calculate monthly rent for office space is vital to setting the perfect rent agreement. Because, naturally, not all landlords will have the best interests of their tenants.
Some are just looking to make as much money as possible by any means. So, if you don't know your stuff, you run the risk of getting screwed over by your landlord.
Comments on this guide to How to calculate monthly rent for office space article are welcome.
Offices Articles
Offices Posts
Is a mobile office right for your business
How your work environment affects productivity
How can you redesign your workplace with HRIS?
Autonomous WorkPod Backyard Home Office
What is Good about Office Pods?
Made goods furniture and home decors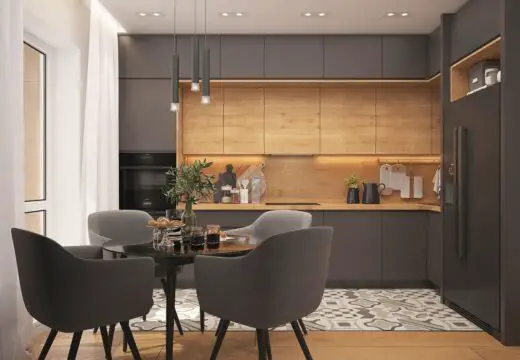 Iconic Collaborations in Luxury Furniture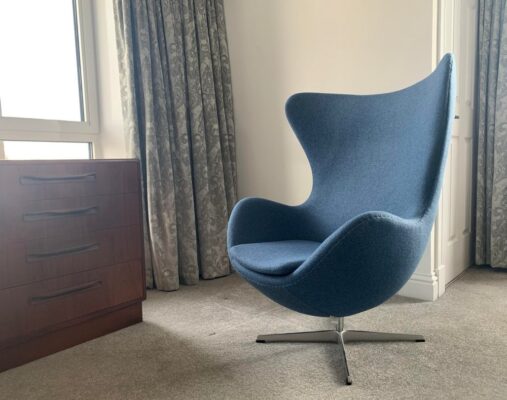 Building Articles
Residential Property
Comments / photos for the How to calculate monthly rent for office space advice page welcome