How can you redesign your workplace with HRIS guide, Office design, Online property advice
How Can You Redesign Your Workplace with HRIS?
5 March 2022
The most often used software in HR is a Human Resources Information System (HRIS). In this post, we'll explain what is HRIS, what it does, and what you need to know in order to get a fundamental grasp of the HRIS system. The HRIS is a tool for gathering and storing information on a company's workers. When it comes to end-to-end Human Resources Management, an HRIS is usually sufficient. Recruitment, performance management, training and development, and more are all part of the system.
On a company's own IT infrastructure or in the cloud, an HRIS can be implemented just like Factorial. It is significantly simpler to update HR software if it is located outside of the company's physical location.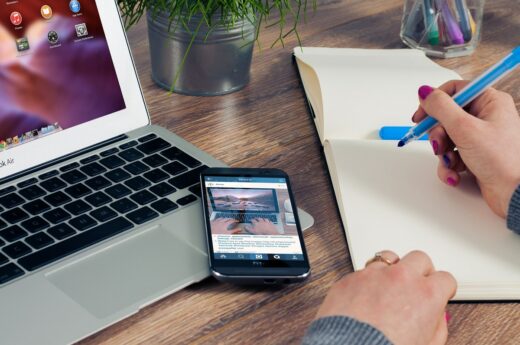 How Does HRIS Factorial Works?
There are a variety of HRIS systems and software available. HRIS factorial incorporates every aspect of human resources management, hence every single HR function is included. An HRIS such as Factorial is a one-stop shop for team management. You can redesign your digital workplace with HRIS Factorial. It offers features such as time tracking and yearly leave management, as well as employee performance evaluations, an employee portal for effective internal communication, legal digital signatures, and document management, among others. Some of other function are discussed below:
Applicant Tracking System (ATS)
We take care of all of the company's recruitment requirements. Tracks applicants' information and resumes, helps recruiters find potential individuals from the company's application pool, and guides the hiring process.
Payroll
Payroll is a program that controls the payment of workers. This system is often used to input contract data and new hire information, and payments orders are then generated at the end of the month.
Time & Attendance
Using this module, time and attendance information is collected from workers. It's particularly important for shift workers, who clock in and out often. Employees used to keep track of their working hours by writing them down on a sheet of paper. This data was manually entered into an employee tracking system by their management. Payment orders were prepared and sent to all workers based on this information. Fingerprint or a card that syncs with an HRIS are common methods of checking in at work nowadays. Using this, you'll know exactly when to get there and when to leave. It's easy to see if someone is often running late.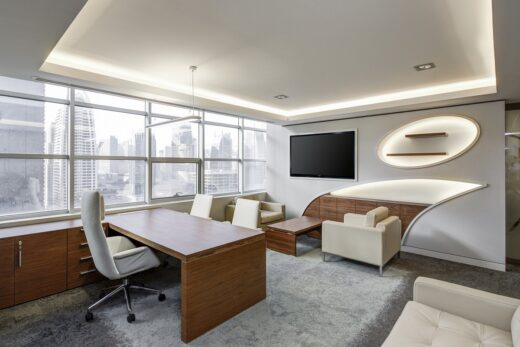 Training
In the management of employees, education and training are essential. This section helps HR keep track of workers' qualifications, certifications, and talents, as well as a list of company-sponsored courses. A stand-alone LMS, or Learning Management System, is a common term for this module. A learning management system (LMS) often incorporates e-learning and other courses that workers may take.
The idea of the article would be to highlight how HRIS (human resources information system) can change the future of work. As companies are moving toward hybrid or even completely remote policies, teams nowadays connect more online than in physical spaces. Hence, it's essential to implement efficient technology solutions that can help companies to scale their processes. An HRIS (like Factorial) is an all-in-one resource to manage a team. It includes features ranging from time-tracking and annual leave management to employee performance reviews, employee portal for efficient internal communication, legal digital signatures and document management etc.
An HRIS like Factorial saves HR departments over 30% of their time, meaning they have more time to focus on things that truly matter – their team. After all, in-house career development and professional growth opportunities are essential elements of workplace design in 2022.
Performance management
People management would be incomplete without performance evaluations. The direct boss or the employee's peers create annual performance ratings once or more times.
Succession planning
Another important part of an HRIS is the creation of a talent pipeline and the availability of replacements for critical positions in the business.
Employee self-service
Self-service for employees has previously been brought up. Increasingly, businesses want their workers and subordinates to be able to handle their own data. Requests such as vacations may be made by the employee on his or her own accord. Approved documents are instantly stored in the system.
Reporting & Analytics
One of the less common HRIS modules is reporting and analytics. Automated HR reports on subjects like employee turnover, absenteeism, performance, and more are now possible thanks to modern technologies. In order to make better decisions, these insights must be analyzed using analytics.
1. As companies are moving toward hybrid or even completely remote policies, teams nowadays connect more online than in physical spaces. Hence, it's essential to implement efficient technology solutions that can help companies to scale their processes.
2. Value propositions: – HR departments can save 30% of their time. – better schedule projects with a time off and annual leave management system – reduce paper waste by digitalising your processes – improve employee engagement through an employee portal – conduct performance reviews and enjoy the reporting tools to make important, yet data-based decisions regarding hiring, promotions, professional development and training etc.
This is invaluable for companies targeting global expansions. – ideal for hybrid and remote teams, features such as time-tracking allow you to have a clear overview of your team's working hours while they can feel empowered self-managing their time etc. – advanced customisation features so that the HRIS adapts to your company's strategy – ensure your company respects the data privacy laws such as UK GDPR I'd appreciate if we could include some of these value propositions!
Comments on this guide to how can you redesign your workplace with HRIS article are welcome.
Offices
Office Design Posts
Autonomous WorkPod Backyard Home Office
What is Good about Office Pods?
Useful Tips for Designing Office Space
How to Increase Safety in Your Workplace
Buildings
Home Improvement Articles
Comments / photos for the How can you redesign your workplace with HRIS advice page welcome