8 easy-to-follow steps to buying and insuring your new home, Conveyancing guide, Online property tips
8 Easy-To-Follow Steps to Buying and Insuring your New Home
10 February 2022
Are you in the market for a new home? If so, congratulations. Buying a home is one of the biggest decisions that you will make in your life. It's also a very exciting time. However, it can be overwhelming to figure out all of the details involved in the process. That's why this article has put together a handy guide to help you through it. This post will walk you through the eight easy steps to buying and insuring your new home.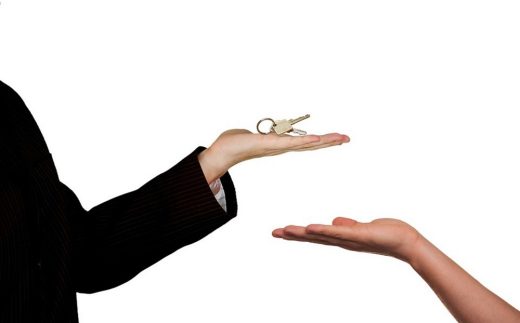 Research your options
One of the primary things that you should do before you even start looking for homes for sale in Surrey is to research your options. You need to make sure that you know what type of home you are interested in buying and how much money will be available for a down payment. Many people make the mistake of looking at homes before they have done their research. This can lead to disappointment when you find out that you can't afford the home that you fell in love with.
Make sure that you do research home insurance options as well. In this case, look into house insurance in Canada or in the country where you live for you to have a good idea of what to expect. More often than not, your home insurance will be based on the value of your home, the materials it is made out of, and any special features that it may have. Keep this in mind as you are looking for homes so that you can get an idea of how much insurance will cost.
Research what a home insurance policy covers as well
Also, keep in mind that buying a home is one thing but having it insured is another big decision to make and should not be something you take lightly. Your house insurance policy should always cover the replacement cost of your home to protect your investment. However, this is not the only factor to consider when choosing a home insurance policy as many other factors go into determining your premium costs.
Save up for a down payment
Buying a new house can be an exciting time in anyone's life. Unfortunately, it's one of the most financially burdensome times as well. Whether you're a first-time homebuyer or not, the process of saving up for a down payment can feel like an endless climb to the top of Mount Everest. You must know what type of mortgage loan will work best with your financial situation before buying your new home. Some loans require more money upfront than others, so make sure you understand the terms and conditions of each loan type.
Many people think that they will only need 20% down to buy a home but this isn't always true. Some lenders offer low down-payment options for those who qualify as first-time buyers which means you can get into your dream house without having to fork over tens of thousands of dollars right away. The good news is that there are many ways to save money for your down payment and closing costs when buying a house, so you don't have to worry about it being too difficult or expensive in the end.
Check your credit score
Your credit score is one of the most important things that a lender will look at when you're applying for a mortgage loan. This number reflects how risky it would be to lend money to you and can determine what type of interest rate you will receive on your mortgage. It's important to understand where your credit score stands before buying a home so that you can get the best deal possible. If you're not sure what your credit score is, it is recommended to ask a mortgage expert for help with this process.
Shop around for a mortgage lender
Once you have determined how much money you will need for a down payment, it's time to start shopping around for a mortgage lender. This can be a daunting task, especially if you don't know what to look for in a lender or how much house insurance costs. The best way to find the right mortgage lender is by asking friends and family members who they use as their mortgage lenders. You can also check online reviews of different banks and credit unions that offer mortgages so you can get an idea of what to expect.
Get pre-approved for a mortgage loan
You should go ahead and get pre-approved for a mortgage loan so that you know how much money is available to you right now. It's also important to get this done because it puts your name on the list of people who are eligible for certain types of mortgages. This means that you will have a better chance of getting approved for a loan when you finally find the house you want to buy.
Find a reputable real estate agent
Once you have done your research, it's time to find a good real estate agent. This person will help you through every step of the process, from finding a home to getting the best deal on your mortgage. You must find an agent who is knowledgeable about the housing market in your area and who has good references from past clients. As much as possible, try to meet with the agent in person so you can get a feel for their personality and how they work.
Save money for closing costs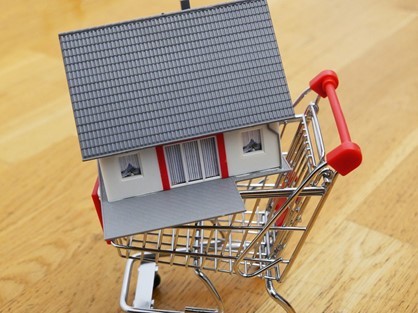 Closing costs are the fees and expenses that you will have to pay when you finalize your mortgage loan. These costs can vary depending on the lender, but they usually range from two to five percent of the total loan amount. It's important to save up enough money to cover these costs so you don't have to take out a loan or borrow money from family and friends.
In conclusion, many things go into the process of buying and insuring your new home. It's important to get pre-approved for a mortgage loan before you start looking at houses so that you don't waste time or money on something that isn't right for you. Consider all of these steps when buying property to make the process as smooth as possible.
Comments on this 8 Easy-To-Follow Steps to Buying and Insuring your New Home article are welcome.
Insurance
Insurance Posts
Design choices that impact home fire insurance
Why insurance is essential for every architecture build
Reasons why you need Roofers Insurance
Building Articles
Residential Architecture
Comments / photos for the Easy-To-Follow Steps to Buying and Insuring your New Home page welcome