How renewable energy empowers consumers tips, online advice, electricity generation guide
How Renewable Energy Empowers Consumers
9 August, 2021
Moving from finite energy resources to renewable is often pitched as important from an environmental perspective, and while this is undoubtedly a powerful argument, it is also needlessly divisive.
The good news is that consumers can actually benefit from taking the plunge with sustainable alternatives to traditional fossil fuels for a number of other reasons, and the potential to empower themselves rather than being at the mercy of major corporations is one of the most compelling factors in this context.
Here is a look at what pro-consumer advantages are offered by renewable energy, so that you can make an informed decision about whether or not to adopt.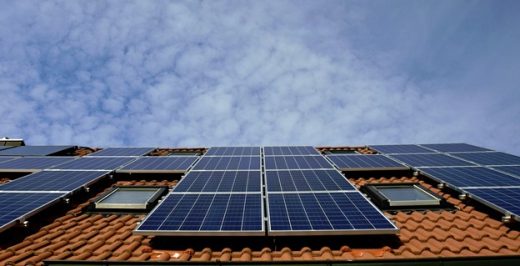 Reduced reliance on the grid
Most people need to put their trust in major energy suppliers to keep utilities flowing to their homes, and while power cuts are relatively rare, it is difficult to predict how different disasters and emergencies might disrupt this in the future.
Acolytes of renewable energy, on the other hand, are overcoming this potentially fragile dependence on third parties by installing different types of tech to capture and even store power on-premises. Solar power in particular is one of the most widespread and sustainable ways to generate energy at home, and the arrival of products like the Tesla Powerwall mean that consumers do not need to use all the electricity they generate, but can instead save it up to deploy at a later date.
This independence can provide consumers with reassurance that they can sustain themselves even if other methods of energy generation fail, and nothing is more empowering than that realization.
Option to sell energy back to suppliers
Another major motivator for making the leap to renewable energy from a consumer perspective is that if you are able to generate your own power at home, you do not necessarily need to store it for personal use, but can instead sell it to suppliers and channel it back into the grid for others to use.
This can not only reduce costs significantly but ultimately eliminate them altogether, so those with the largest home generation setups are able to make money from all of the surplus power they create.
As well as being a potential income stream, this also means that it is easier to justify the upfront cost of the equipment, since it will pay for itself many times over in the long run.
Smarter management makes energy more flexible
The rise of renewable energy has gone hand in hand with the emergence of impressive technologies that are able to benefit from it, such as smart home automation along with electric vehicles (EVs).
This all means that it is possible for consumers to get a better sense of how their energy use is playing out, and to make adjustments to their habits and behaviors according to what they find in the data.
Likewise this information can be leveraged by suppliers to better manage and allocate energy, meeting the needs of more people while ensuring that they are also producing power in the most efficient and sustainable way.
Because not all households can reasonably be expected to generate their own renewable energy, the smarter management of power is obviously relevant, and means that consumers can rely on tech to take the reins and prevent them over-spending on their utilities, as well as stop them wasting electricity needlessly.
EVs are an interesting piece of this puzzle, as they are being factored in as portable storage devices, which can not only draw power from the grid but also pump it back in when they are fully charged and not currently in use.
Challenges still remain
It is worth pointing out that while the benefits of renewable energy are clear, there is still a problem with the way that it is perceived in the mainstream, which in turn is preventing wider uptake of the systems and solutions involved.
The issue of expense is at the top of the list of reasons to hold off embracing renewables for many consumers, and yet as mentioned earlier this is something that can be minimized through the potential for future returns on investment.
Now it is a case of making sure that the right messages are conveyed to consumers, in order that the momentum behind renewable energy continues to build.
Comments on this guide to How renewable energy empowers consumersarticle are welcome.
Building Articles
New Homes
Island Rest, Isle of Wight, England, UK
Design: Strom Architects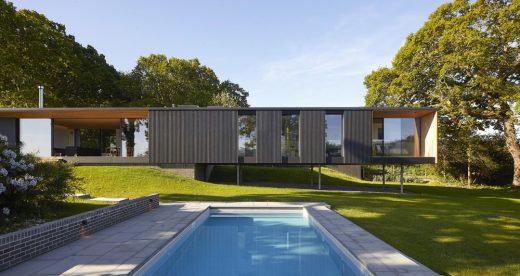 photos by Nick Hufton, Al Crow
Island Rest Isle of Wight Residence
Telluride Glass House, Telluride
Design: Efficiency Lab for Architecture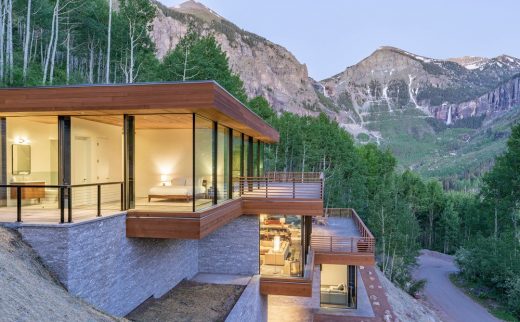 photograph : Josh Johnson
Telluride Glass House
Energy
Energy Posts
How can small businesses benefit from renewable energy
Benefits of energy assessment for your home
How building design impacts energy efficiency
5 Ways to Conserve Energy at Home
Architectural Energy Depletion
Comments / photos for the How renewable energy empowers consumers advice page welcome