Mental health at home: How a house can support emotional wellness, Building Design Tips, Online Advice
How a House Can Support Emotional Wellness and Mental Health
5 May 2021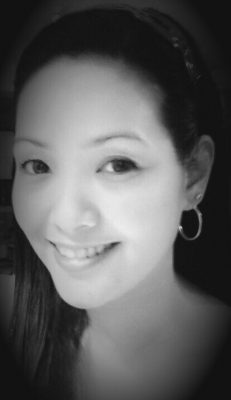 Article by Marie Miguel
Your home is your personal space. There are steps you can take to build a strong emotional foundation to support your mental health at home.
If you are concerned about mental health issues, please seek help. A therapist or other licensed mental health professional can offer you or your loved ones help and effective, personalized treatment.
15 Tips to Make Your Home a Haven for Mental Well-Being:
People and relationships are key to a supportive home. If you live with others, try to maintain and build healthy connections. You might try engaging in productive conversations as opposed to arguments, listening more, taking others' perspectives, acknowledging others' opinions and views, being open to suggestions, and respectfully asking for help and expressing your needs. Collaborating about what would make home a supportive, healthy place for everyone can strengthen relationships and boost mental health.
Lighten up during the day. Light can be a mood enhancer. Natural light offers much needed vitamin D and protection from the winter blues and Seasonal Affective Disorder (seasonal depression, usually in winter months). Light can also help regulate wake and sleep patterns; regular restorative sleep is important for mental wellness. Try using window treatments that don't block light during the day. Sunlight can by amplified by decorating with mirrors.
Go dark at night. A dark sleeping area can promote restorative sleep and regulate healthy sleep patterns.
Create a sleep sanctuary. For the best sleep, the bedroom should be dark, a comfortable temperature for you, and screen-free.
Disconnect and unplug. Try reducing stress at home by cutting back on the constant streaming and alerts that are common with tech use. Less exposure to the blue light that screens emit can help you sleep better, which is important for emotional regulation. Additionally, taking screen breaks can help you connect with the real world at home instead of the virtual world. Limiting screen time can help you be present in the moment, which can boost a positive mindset and help manage stress and anxiety.
Stock the kitchen with healthy food. Good nutrition feeds the body and the mind.
Find supportive spots in your home. Making room for creativity, movement, and relaxation can benefit mental health. For example, you might clear a space for stretching (or even dancing), a spot for a creative outlet, or a screen-free zone.
Clear the clutter. A clean, uncluttered space can be soothing and lower levels of stress.
Get organized. Having a place for everything and putting everything in its place can save time and cut stress.
Use color. Paint or decorate with soothing colors that relax you or happy colors that boost your mood.
If you feel worried, anxious, or blue at home, check your thoughts. Ask yourself questions to reframe negative thinking, such as "Are my thoughts realistic?" "What are some positive alternatives to my negative thoughts?"
Leave your worries at the door—or address them. If something is bothering you, try brainstorming pro-active ways you can address it. If it is out of your hands, then try to let it go.
Interrupt your negative emotions. If you're experiencing negative feelings, try interrupting them by doing something in the house. Small actions can have big results. Try cleaning a drawer or stepping outside to distract yourself and to re-set your outlook.
Practice gratitude at home. Look around and consciously be grateful for specifics. Seeing the positive, even in small things, can help build a positive mindset.
Leave the house. Reap the benefits of the outdoors. Sunshine, being in nature, and walking can offer a wealth of mental health benefits—from Vitamin D to exercise-induced, feel-good endorphins to the stress-reducing benefits of nature.
You can take steps to build an emotionally supportive home. A home can be more than a place to live. It can be nurturing space to strengthen mental health.
How a House Can Support Emotional Wellness and Mental Health Author
Marie Miguel Biography
Marie Miguel has been a writing and research expert for nearly a decade, covering a variety of health- related topics. Currently, she is contributing to the expansion and growth of a free online mental health resource with MyTherapist.com. With an interest and dedication to addressing stigmas associated with mental health, she continues to specifically target subjects related to anxiety and depression.
Comments on this Mental Health at Home: How a House Can Support Emotional Wellness article are welcome.
Wellness
Wellness Posts
Designing a gender wellness retreat at home
5 Ways You Can Achieve Mental Wellness
4 wellness business concepts to check out
Building Articles
Residential Architecture
Termalija Family Wellness, Podcetrtek, Slovenia
Design: Enota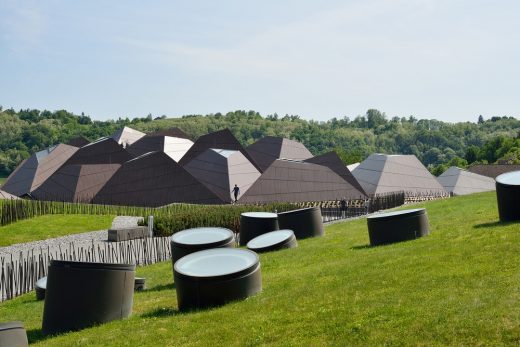 photo : Miran Kambic
Termalija Family Wellness Building Slovenia
Termalija Family Wellness is the latest in the series of projects which we have built at Terme Olimia in the last fifteen years and concludes the complete transformation of the complex from a classic health centre built in the 1980s to a modern relaxing thermal spa.
Cerrado Suites, Southville City, Kuala Lumpur, Malaysia
Design: ONG&ONG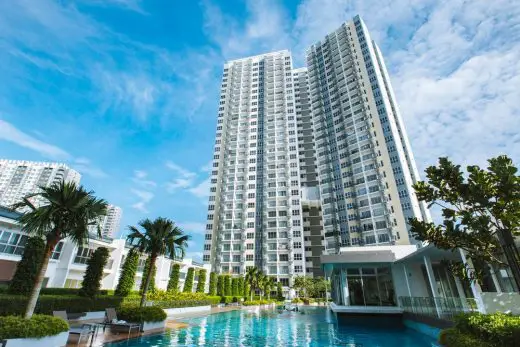 photograph : ONG&ONG
Cerrado Suites, Southville City KL
Designed for young professionals and new families, Cerrado Suites combines an urban lifestyle, green living, and a healthy dose of outdoor wellness amenities. The two towers this development represents the first phase of this development within the 428-acre integrated township of Southville City.
Comments / photos for the Mental Health at Home: How a House Can Support Emotional Wellness page welcome