Solar Panel Cost, Installation Payment Guide, Building Energy Tips, Online Advice
Solar Panel Cost: How Much Can You Expect to Pay for Installation?
28 Feb 2021
Another month has passed, and your electric and gas bills are through the roof. You're tired of spending the extra money and need an alternative.
Your friends have always spoken about their switch to green energy and how much money it saves them each month. There are different types of green energy, but you decide to go with solar power.
If you're thinking about making the switch, we'll be discussing solar panel cost and help you decide which system will benefit your household needs.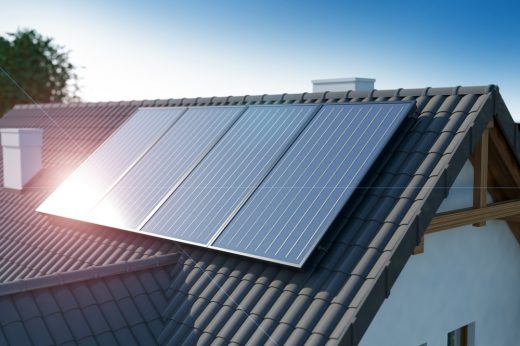 What Do Solar Panels Do?
Solar panels take the light from the sun and turn it into electricity. It's part of a new wave of clean energy systems to reduce the emissions from nonrenewable energy such as gas, coal, and oil.
Solar panels use a DC power supply, unlike the standard AC that your house may have. A DC energy converter is installed in your house to enable the conversion of your energy. It will allow solar energy to be converted into usable energy for your home.
The Benefits of Solar Power
Many people are switching to clean energy because not only is it better for the environment, but you're also able to save money along the way. Here are some of the other benefits of solar panel installation:
Solar power is a renewable energy source, and you'll never run out of it
Maintenance costs are low
You'll be part of a group of people that are helping to create jobs for others due to the demand for solar panels
You won't ever hear your solar panels come on
The only drawback to having solar panels is that they are weather-dependent. However, this does not affect your energy supply. UV rays from the sun will still power your solar panels even on the worst of days.
Solar Panel Cost
Purchasing solar panels depends on the size of your home. The average cost for a residential 5kW solar panel system costs between $3 – $5 per watt. That comes out to between $15,000 to $25,000.
If you wanted to get a smaller 2kW system for your home, the average cost would be about $5,000. Again, it's all dependent on how much electricity you think you use.
You'll spend some money having solar panels installed, but there are some incentives. There is a federal tax credit that gives you a 26% reduction in the cost of your solar system. Also, some states may provide other incentives that you can take advantage of.
Solar Panel Installation
Unfortunately, installing solar panels is not a DIY project, so you'll need help installing them. A company like Blue Raven Solar can help you with your solar panel system. Let's take a look at the installation process:
First, you choose your equipment, which is the type of panels you want, and your inverter
Next, an engineer will visit your home to check if your roof can hold the weight of solar panels
Then paperwork is filled out regarding local tax incentives
An installer comes to apply the panels to your roof
All that's left for you to do is turn on your solar panels. It's a simple process that takes a few days.
Help the Environment and Yourself
Now that you know about solar panel cost, it's time to make the switch to cleaner energy. Doing so will help you and will also help the environment in the process.
If you'd like to know more about solar panel installation or other forms of clean energy, have a look at our other blog posts.
Comments on this Solar Panel Cost: How Much Can You Expect to Pay for Installation? Guide article are welcome.
Solar Panels
Solar Panels Posts
Before Installing Solar Panels
Types of roofing for solar panel installation
How to maintain solar power generator for home
Home Articles
Residential Architecture
Comments / photos for the Solar Panel Cost: Installation Payment Guide page welcome